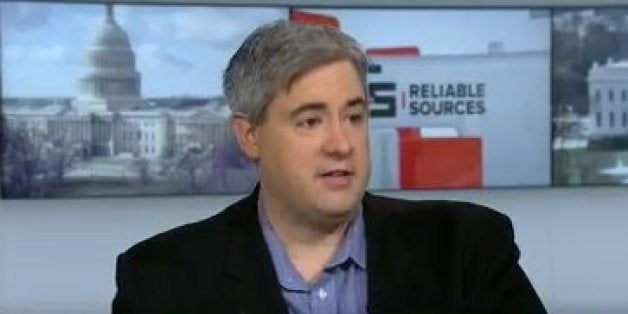 "I'd like to see the government talk a little bit less about the AP and little more about Bob Levinson," Apuzzo said on CNN's "Reliable Sources" Sunday.
Apuzzo told CNN's Brian Stelter that the government has been quick to criticize the AP, but has yet to address its own actions. "Bob Levinson was in Iran serving his government and Bob Levinson was not well served by his government," he added.
On Thursday night, Apuzzo and his colleague Adam Goldman reported that Levinson, a former FBI agent, was doing work for the CIA in Iran when he disappeared in 2007 — contrary to the government's cover story that he had traveled to Iran as a private citizen. He has yet to be found. The AP reported that Levinson had actually been on an unsanctioned CIA mission, which resulted in several people at the agency getting fired or disciplined.
White House press secretary Jay Carney later said the AP's report was "highly irresponsible," saying that if the story was true, the article would further endanger Levinson's safety at the hands of captors. Since the AP published its report, Carney has maintained that Levinson was "not a U.S. government employee" at the time of his disappearance," but has refused to elaborate further.
The AP, which held the story for three years, said that it decided to publish the piece after both its reporters and government officials exhausted leads about Levinson's whereabouts. Executive editor Kathleen Carroll said in a statement on Thursday that "with no more leads to follow, we have concluded that the importance of the story justifies publication."
The organization held off on publishing at the request of the government, which said it was trying to bring Levinson back. The AP and other news outlets, including the New York Times and ABC News, made headlines following the revelation that they had known about Levinson's ties to the CIA for years. Apuzzo told BuzzFeed that holding the story and deciding when to publish was the "hardest thing" he's ever done.
When asked to elaborate on that statement on Sunday, Apuzzo said that he had to consider how the story would affect Levinson's safety. "I want Bob to come home," Apuzzo said. "Adam Goldman wants Bob to come home."
The government needs to address why it hasn't been "straight with us for so many years," he added.
Calling all HuffPost superfans!
Sign up for membership to become a founding member and help shape HuffPost's next chapter