Judy and Dennis Shepard, the parents of late gay historical figure Matthew Shepard and founders of the Matthew Shepard Foundation, have for the first time released a series of letters they received after their son's murder.
Matthew Shepard was a 21-year-old gay man who died in 1998 after being beaten, tied to a fence and left to die in Laramie, Wyoming. He later succumbed to his wounds and died at a hospital six days later.
The Shepards released the letters in conjunction with the Logo "Trailblazer Honors," the only televised LGBT awards ceremony in America, where the two are slated to receive the title of "Trailblazing Parents" for their work with the foundation. Logo's "Trailblazing Honors," will air on Saturday, June 27 at 8 p.m. ET on Logo.
Among the letters released by the couple are sympathetic words from President Bill Clinton, as well as Coretta Scott King.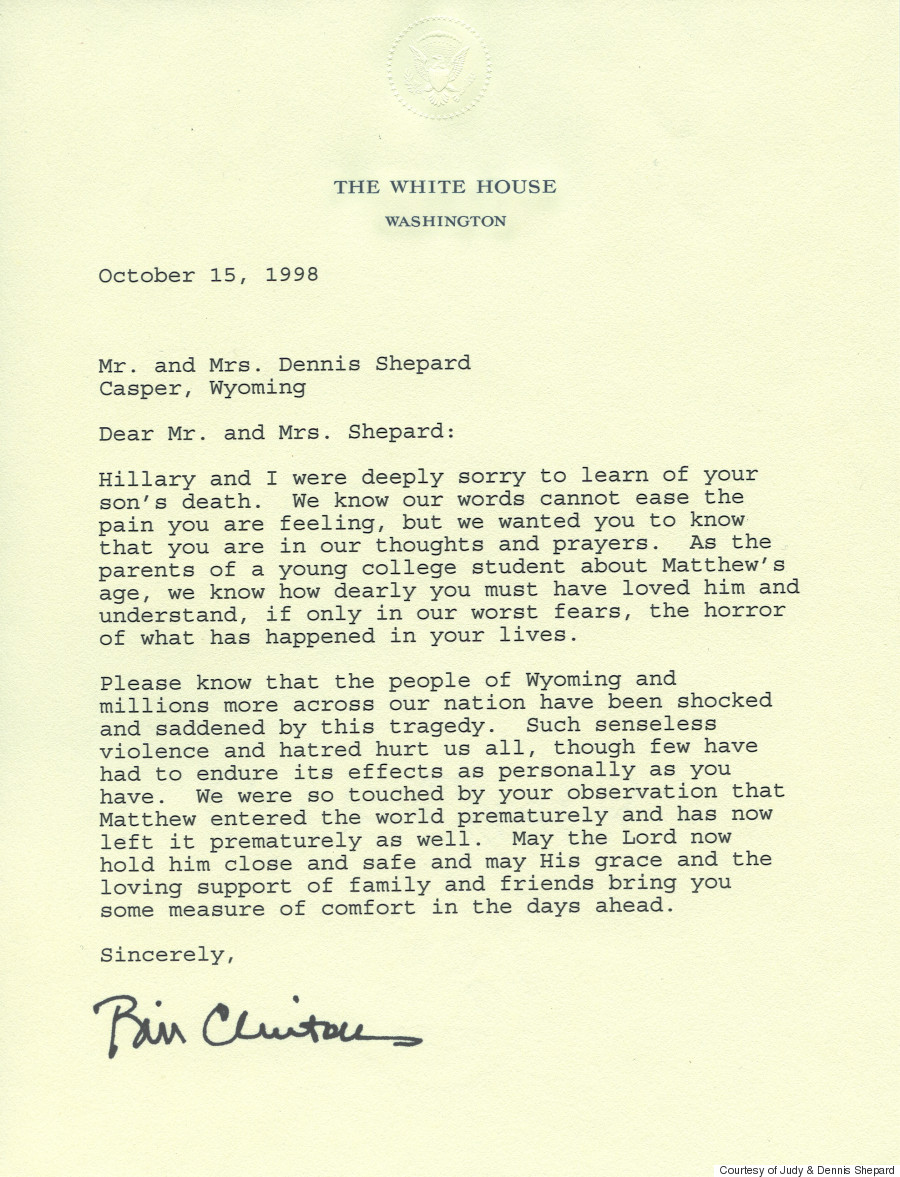 "Such senseless violence and hatred hurt us all, though few have had to endure its effects as personally as you have... May the Lord now hold him close and safe and may His grace and the loving support of family and friends bring you some measure of comfort in the days ahead."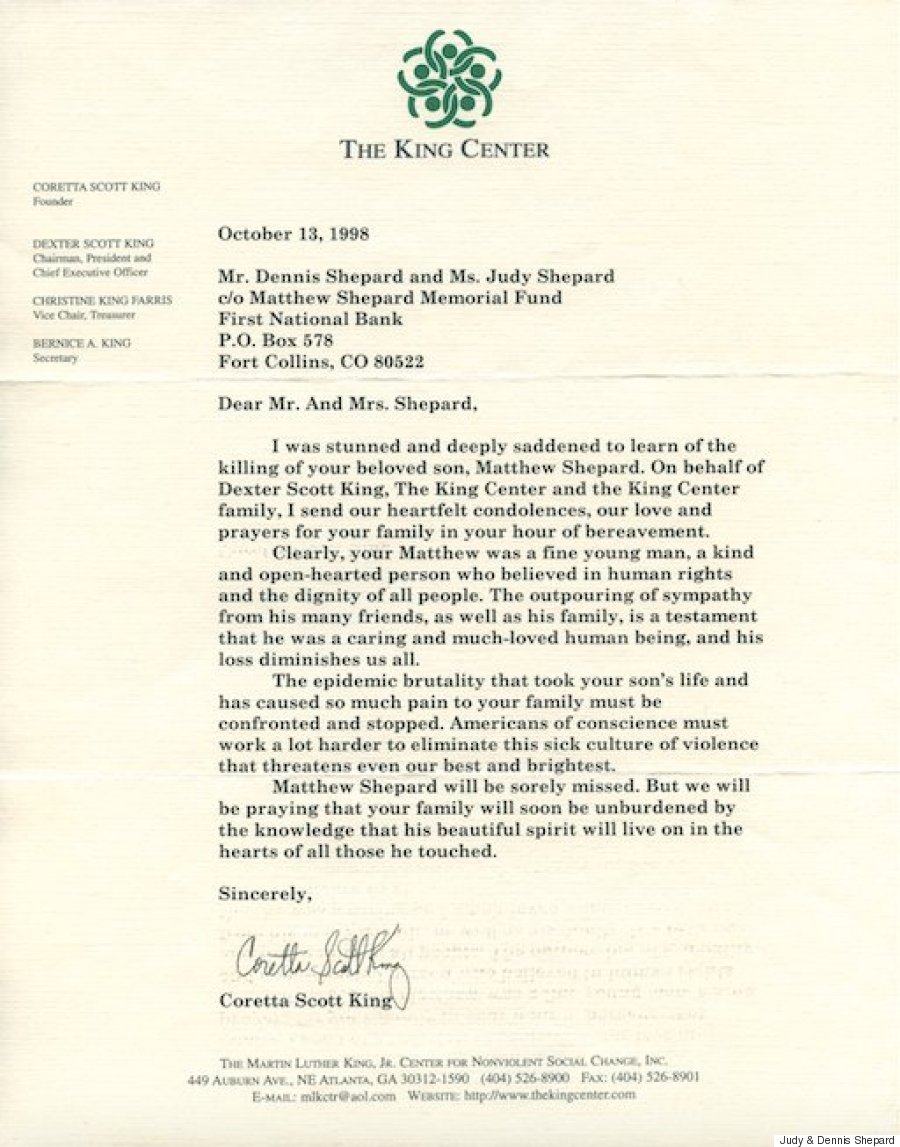 "The epidemic brutality that took your son's life and has caused so much pain to your family must be confronted and stopped. Americans of conscience must work a lot harder to eliminate this sick culture of violence that threatens even our best and brightest."
The Shepards also released letters they received from everyday Americans affected by the tragedy -- including those sent by young children.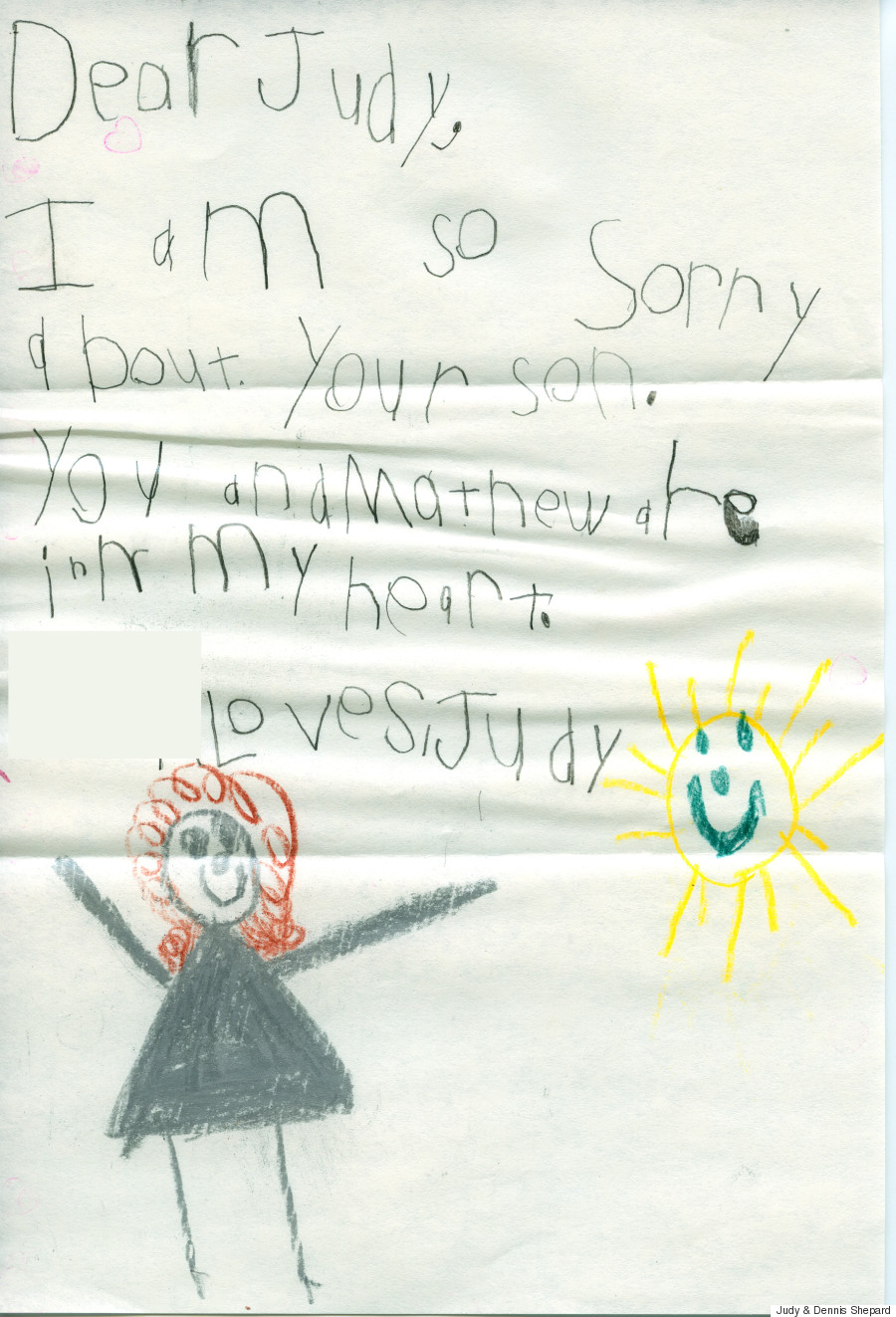 "You and Matthew are in my heart."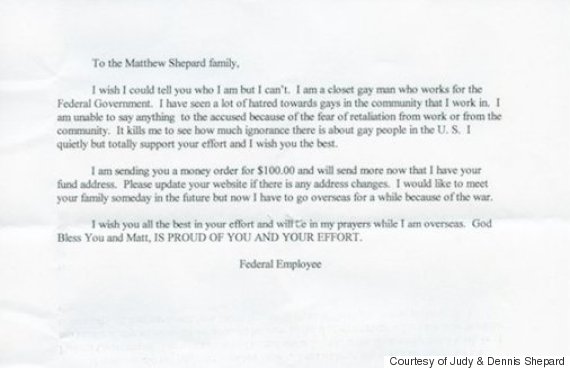 "I have seen a lot of hatred towards gays in the community that I work in. I am unable to say anything to the accused because of the fear of retaliation from work or from the community. It kills me to see how much ignorance there is about gay people in the U.S. I quietly but totally support your effort and I wish you the best."
In a press release sent to The Huffington Post, Logo says, "In a world before social media, they were mailed hundreds of letters from youth, parents, closeted adults, and then President Bill Clinton. The letters have been displayed at select college campuses that Judy and Dennis spoke at, but for the first time are being shared online in advance of their tribute during Logo's 'Trailblazer Honors.'"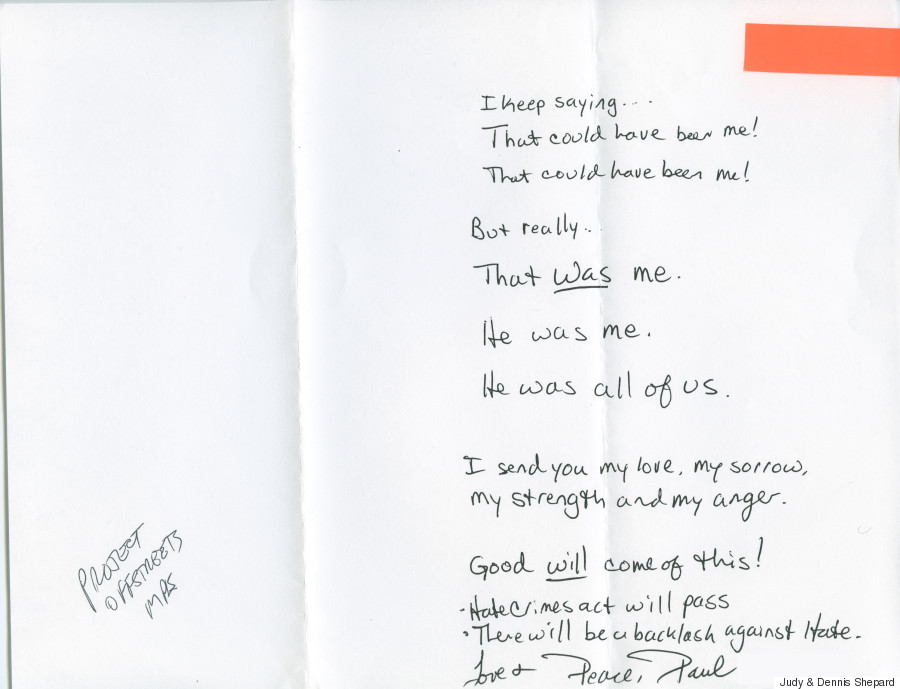 "I send you my love, my sorry, my strength and my anger."
Check Logo's "Trailblazer Honors" out on Saturday, June 27 at 8 p.m. ET on Logo. Head here to see the rest of the letter released by the Matthew Shepard Foundation
Calling all HuffPost superfans!
Sign up for membership to become a founding member and help shape HuffPost's next chapter