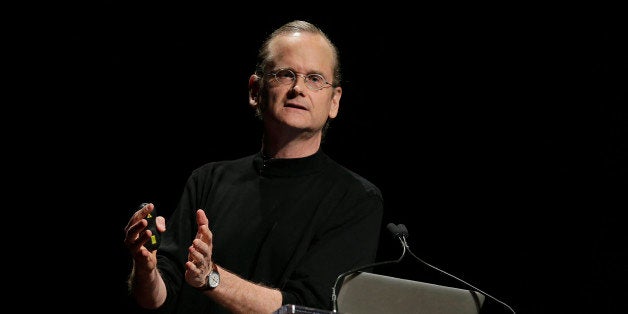 WASHINGTON -- On May 1, Harvard professor Lawrence Lessig launched what he calls a "super PAC to end all super PACs." Lessig, one of a new breed of campaign finance reformers, wants to change the corrupted system by which politicians now raise money for their campaigns.
The irony is to get money out of politics, reformers must raise money of their own. On that measure, Lessig's new organization has gotten off to a super start.
The super PAC, named MayOne, relies on a two-tiered fundraising model to tap both a large pool of ordinary citizens and a smaller pool of deep-pocketed donors. Lessig announced that MayOne would crowd-source its fundraising: If $1 million was raised online by the end of May, the sum would be matched by those larger contributors. If MayOne missed its goal, all money would be returned to the donors.
To Lessig's surprise -- and despite the total meltdown of MayOne's servers and a complete absence of promotional spending -- the super PAC to end all super PACs reached its $1 million goal in half the allotted time.
"I don't understand it," Lessig told The Huffington Post. "I think it's incredibly hopeful for the idea that we can recruit a very large number of people into this cause."
How will MayOne seek to advance the cause? It has a plan, formulated with the help of Bill Burton, former head of the pro-Obama super PAC Priorities USA Action.
MayOne is trying to raise $12 million overall -- $6 million in crowd-sourced funds and $6 million in matching funds from pledged big donors -- to target five congressional races in the 2014 midterm elections. The races haven't been selected yet, but the super PAC's message will focus entirely on the malign influence of money in politics.
To what extent that message will track the reform arguments voiced by Lessig in his 2011 book, Republic Lost, or his various TED talks will be up to the consultants, like Burton, hired to determine what resonates best with Americans, based on public opinion polls and other collected data. In fact, a major goal of the super PAC's 2014 efforts is to collect information on what works and what doesn't for a larger campaign in 2016.
"The objective of the interventions [in the 2014 election] will be both to teach us something and to teach the public something," Lessig said. "So for us, we want cases that are hard cases, that really test our messaging, so that we could know what could possibly work. But for the public, we want cases where people were like, 'Wow, that really was a fight about the corrupting influence of money,' or whatever, and the person on the wrong side of that fight lost."
But before they could start convincing the public or teaching themselves, Lessig and his super PAC, which lacks paid staff, had to survive the collapse of its public platform.
Within days of launching the campaign, the servers powering the super PAC's website collapsed under the pressure of so many visitors. Since Lessig was not paying for any promotion, direct mail or telemarketing, the website was the lone point of entry to learn about and donate to the campaign.
Luckily for Lessig, programmers and coders in the Silicon Valley area had recently gotten together to provide volunteer services for campaign finance reform-oriented organizations. Team Democracy, founded by Sarah Bonk and Aaron Lifshin, had already held a "hackathon for democracy" to support another Lessig project, New Hampshire Rebellion, as well as the California Clean Money Campaign. When MayOne's servers crashed, Lessig contacted Lifshin for help.
"I was lucky enough to be in a position to just drop everything and sit in front of a computer for about 15 hours and coordinate volunteers, as random people came in and said, 'Hey, how can I help this? What can I do?'" Lifshin said.
The self-organizing team coordinated by Lifshin -- those whom Lessig calls the "first responder geeks" -- now provides the voluntary tech backbone for the super PAC.
"One of the important things here is to create the sense that people have got to pull together to do this," Lessig said. "It's not like we're hiring an agency. Fortunately, we've been successful in doing this."
The use of volunteers also helps Lessig limit overhead costs. He has promised those who give in the crowd-sourced fundraising phase that their money will be used solely to promote the reform message. Payments to pollsters or other consultants will be made from the cash contributed by the big-dollar donors.
With that quick first $1 million, Lessig may have shown that campaign finance reform can have an immediate appeal, but he still has to prove that a bipartisan movement can be built. He has long argued that only cross-party efforts can succeed on this issue.
Support for campaign finance reform among congressional Republicans, however, is currently near zero percent. Rep. Walter Jones (R-N.C.) is the only GOP co-sponsor of public financing legislation in the House, while the retiring Rep. Tom Petri (R-Ohio) has introduced his own bill related to reform.
"We are eager in our efforts to make it so it can be cross-partisan in that sense," Lessig said.
The first group of MayOne's big-dollar donors -- those who pledged to match the first $1 million -- will likely be made public next week, and they may highlight the less polarizing nature of campaign finance reform outside Washington. Lessig said these donors come from across the ideological spectrum and from various professions.
To unlock the remaining donors and their $5 million in pledged funds, the super PAC will launch its next round of crowd-sourced fundraising at the end of May.
Lessig is well aware that initial enthusiasm can fade. He worries that super PAC fundraising in general will become normalized and ordinary people become marginalized if campaign finance reform does not happen soon.
"My view is we've got to do it now, it's got to be big, it's got to be powerfully motivated -- so that's what we're trying to execute on," Lessig said.
Support HuffPost
The Stakes Have Never Been Higher
Before You Go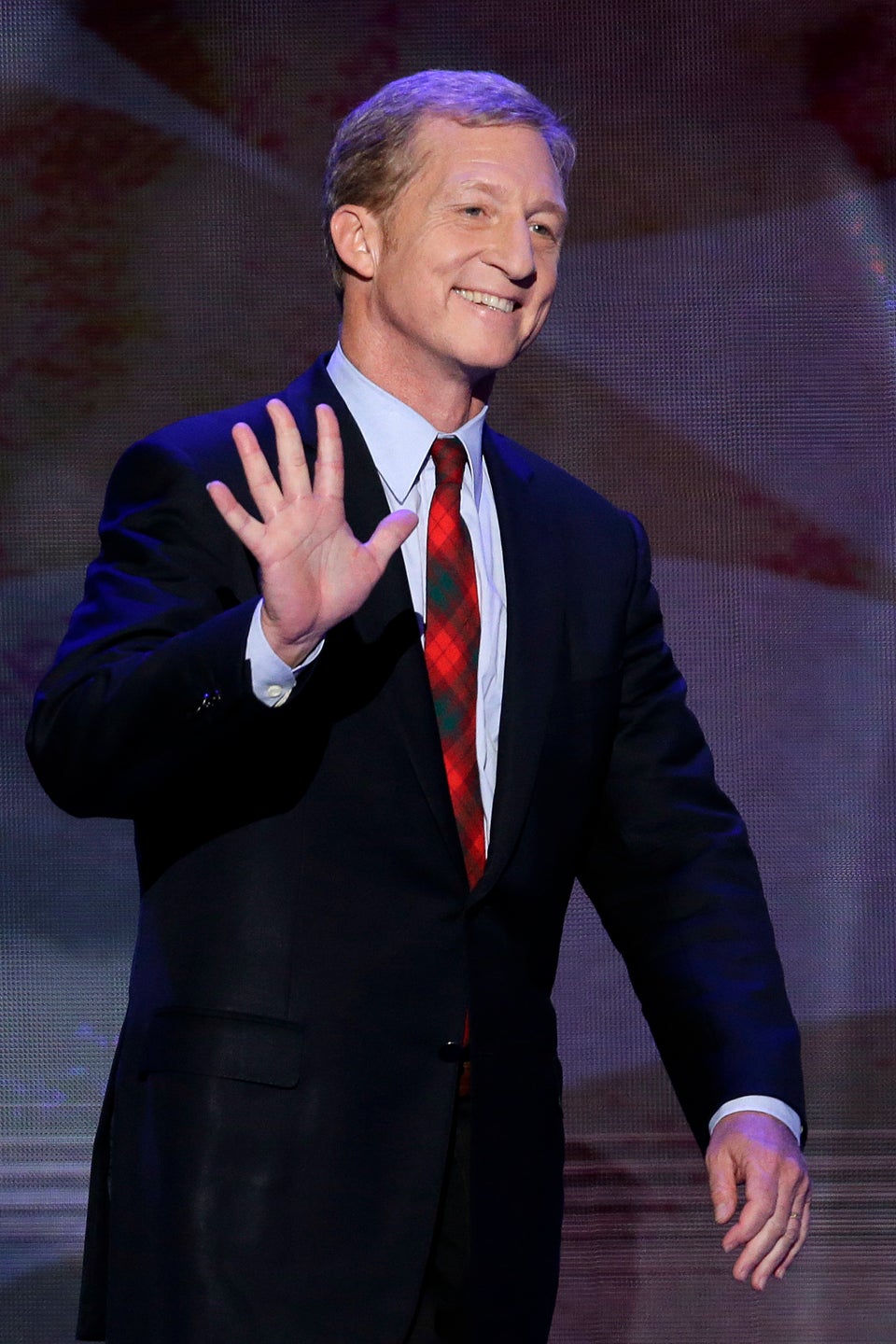 2014 Election: $500,000-Plus Super PAC Donors
Popular in the Community