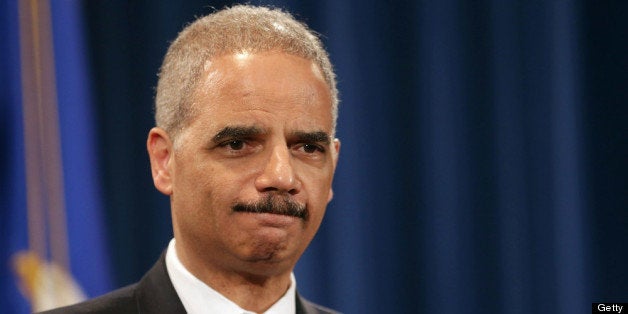 The media industry grew outraged on Monday after the Associated Press reported that the Justice Department secretly investigated at least 20 of its phone lines and at least seven of its individual journalists over a period of at least two months last year.
White House Press Secretary Jay Carney reacted to the scandal on Tuesday, calling it "wholly inappropriate" for him to comment on what he described as an ongoing criminal investigation. Attorney General Eric Holder also answered questions from the press, saying that he had recused himself from the investigation.
In a letter to Holder and Deputy Attorney General James Cole, who had been directing the department's investigation, 52 media organizations expressed their extreme dissatisfaction with the Justice Department's actions. The letter read, in part:
In the thirty years since the Department issued guidelines governing its subpoena practice as it relates to phone records from journalists, none of us can remember an instance where such an overreaching dragnet for newsgathering materials was deployed by the Department, particularly without notice to the affected reporters or an opportunity to seek judicial review.
Media organizations including The New York Times, Washington Post, Newsweek/Daily Beast, Politico, Time Inc., Gannett, Reuters America and more demanded that the department immediately return the phone records obtained and destroy all copies, as the Associated Press had requested. Additionally, the letter read, the department "should announce whether it has served any other pending news media-related subpoenas that have not yet been disclosed."
Related
Popular in the Community