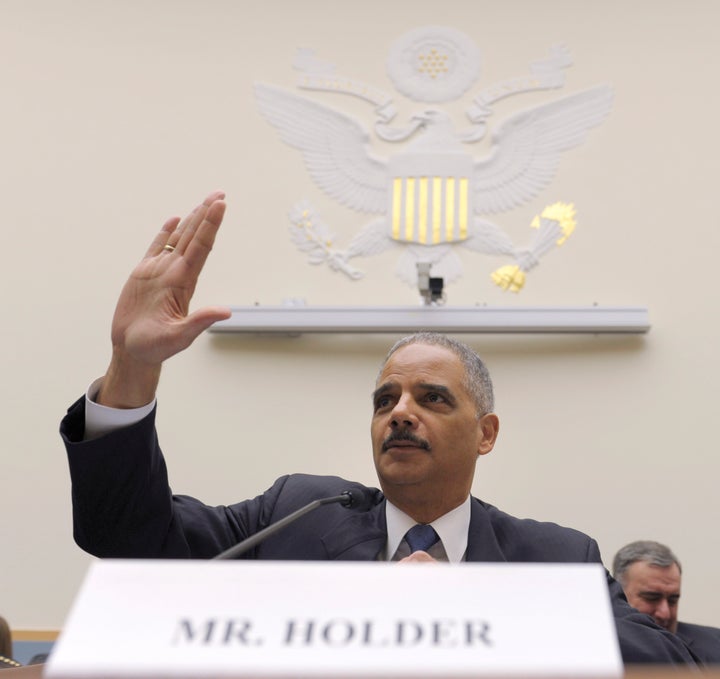 WASHINGTON -- Attorney General Eric Holder on Thursday reiterated the Justice Department's support for the Ogden memo, which in 2009 declared that the sale and use of medical marijuana in states where it's legal are a low priority for federal prosecutors.
"What we said in the memo we still intend, which is that given the limited resources that we have, and if there are states that have medical marijuana provisions ... if in fact people are not using the policy decision that we have made to use marijuana in a way that's not consistent with the state statute, we will not use our limited resources in that way," Holder said.
The comments came in response to a question from Rep. Jared Polis (D-Colo.) during a hearing on the Justice Department's flawed and discredited gun-sting program. Polis also asked about the recent federal crackdown on medical marijuana shops in California, where U.S. attorneys have closed hundreds of medical marijuana dispensaries in just two months' time. She questioned whether Colorado could expect to get different treatment.
"It's my understanding," Polis said, "[California] did not have a functional state-level regulatory authority. Colorado does have an extensive state regulatory and licensing system for medical marijuana, and I'd like to ask whether our thoughtful state regulation ... provides any additional protection to Colorado from federal intervention."
Holder's response, though vague, offered Polis some assurance, while seeming to suggest that state-level regulation in California is inadequate.
"Where a state has taken a position, has passed a law and people are acting in conformity with the law -- not abusing the law -- that would not be a priority with the limited resources of our Justice Department," Holder said.
Steve DeAngelo, executive director of the Oakland, Calif., medical cannabis club Harborside Health Center, doesn't buy the argument.
"Federal prosecutors are not trying to clean up the regulated medical cannabis industry, they are trying to destroy it," he said at a San Francisco press conference in October, shortly after the crackdown was announced. "Their real target is not criminal gangs, but rather the systems of licensing and regulation implemented by dozens of communities state-wide. This is destroying tens of thousands of jobs and hundreds of millions of tax dollars in local, state and federal tax revenue."
Watch Polis question Holder on medical marijuana:
Related
Popular in the Community