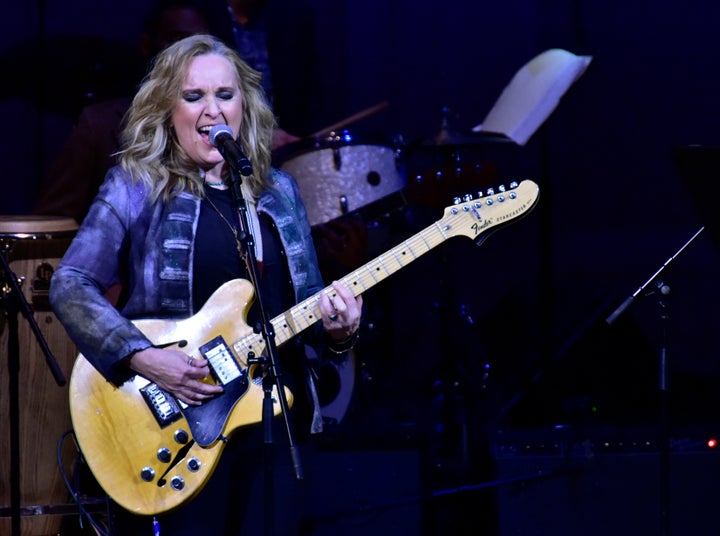 Melissa Etheridge has never been one to shy away from writing socially-conscious songs or getting downright personal in her music. She penned the Oscar-winning "I Need to Wake Up" for Al Gore's 2006 documentary "An Inconvenient Truth" and she sang about non-monogamous relationships in "I'm the Only One."  
For the Grammy winner, there's no time like the present to write music with impact and meaning. After all, so far in 2017, we've seen a new president in the White House, the Women's March rally in D.C., and plenty of pending changes on the horizon.
"These are very inspiring times and I feel very moved to be writing right now, and I'll probably be writing all year long," Etheridge told HuffPost, referencing the political and social climate under the Donald Trump presidency. "It's funny because I find myself wanting to write about what's happening at the moment and understanding that what I write now might not be heard for another year, and God, hopefully things will be different in another year. So it's kind of funny to write about something that's happening now when you hope it will be completely different in the future."
That said, Etheridge is trying to find a comfortable middle ground, and while doing so, she recognizes that for some it might be easy to feel a little dismayed.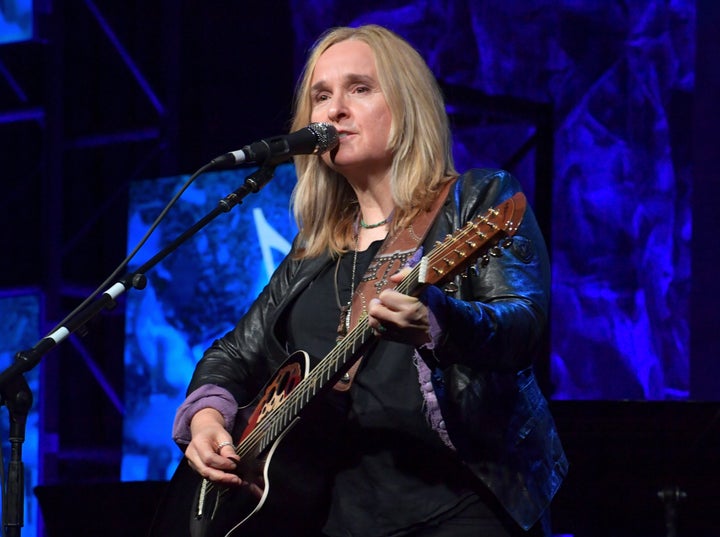 "It can be discouraging as an LGBT — well, as a human being — this last year, it's been difficult ... I didn't know that so many people felt so darkly and so fearful," said Etheridge, who came out in 1993.
Still, Etheridge says she feels "eternally hopeful." It's a feeling that came to her after being diagnosed with breast cancer in 2004.
"After going through cancer 12 years ago, that hope is always there and that's what life is about and that's the motor of life — the hope and looking forward and creating and not letting fear hold you down, and I'm finding that some of my older songs are ringing more true today than ever, like 'I Need to Wake Up' … a lot of these songs have more meaning now than then," Etheridge said.
In between writing songs, Etheridge has plotted out a batch of tour dates for 2017, including her first-ever concert in Cuba in June. She's teaming with Ben Folds for a four-day trip, which they're describing as a fan-camp experience, complete with workshops, music and more. They're encouraging fans to come along to experience the art and culture of Havana. Etheridge will also take time out to raise awareness for the LGBTQ community. 
"I find that what I can do best is to tell my story and hopefully give inspiration through that," she said. "I grew up in Kansas in a really conservative place and how just being yourself and just walking your path in your truth is revolutionary and can absolutely change the world. Just to inspire people to feel that — to move forward in their truth is what I hope I can do."
Moving forward in her truth is something Etheridge has tried to do since her start in music. Next year will mark three decades since she released her self-titled debut album. The "Come to My Window" singer says she can hardly believe that all that time has passed. Yet, at 55 years old, she feels more rooted in her truth than ever before. 
"When you're just around long enough you start to say, 'Oh, I'm going to start not sweating the small stuff.' And you really understand that things come and go because you see it come and go enough. You're not quite afraid of stuff, because you know things shift and change. I think my 60s are going to rock that much more."

REAL LIFE. REAL NEWS. REAL VOICES.
Help us tell more of the stories that matter from voices that too often remain unheard.
BEFORE YOU GO
PHOTO GALLERY
Celebrity News & Photos: 2017