In 2014 over 1.1 billion tourists traveled abroad. That means that one in seven people took an international trip. International tourist arrivals are expected to carry on increasing by 3.3% a year to reach 1.8 billion by 2030. Globally, the tourism industry is responsible for one out of 11 jobs. Needless to say, the travel industry is enormous, and it is going to continue to expand. But it is also going to change. The next generation of travelers will reshape tourism in the coming years as it seeks to replace sand, surf and sea luxury vacations with meaningful life-changing experiences. In response, the industry is scrambling to give these we travelers what we want.
Here's an illustration that attempts to capture just some of the recent M&A activity (the post continues after the image).


So why have so many companies recently decided to take out their competition through acquisitions and what does all this change mean for we travelers?
Expansion, consolidation, adaptation and obsolescence are all part of a natural sequence of events in business life cycles. As of late, however, we've seen a record number of consolidations in the travel sphere. Let's start with capital intensive airline companies, which have long been dependent on mergers. By merging, airlines hope to capture economies of scale, sustain their profitability, find business model convergences and improve their product quality.
First, InterContinental Hotels Group purchased San Francisco-based Kimpton Hotels and Restaurants for $430 million. Then, for $2.9 billion, French AccorHotels purchased FRHI Hotels and Resorts, which owned Fairmont, Raffles and Swissotel. In November, Marriott International announced its $12.2 billion bid to take over Starwood Hotels and Resorts Worldwide, thereby creating the world's largest hotel management company comprising more than 5,500 hotels with 1.1 million rooms.
Just before the Marriott/Starwood merger, Expedia announced it would acquire HomeAway for nearly $4 billion. Certainly Hyatt, Hilton and IHG, each having previously taken a look at Starwood, have started feeling pressure to show growth or consolidate as well.
Hotels aren't the only companies competing for a spot at the table. TripAdvisor added four small online businesses to its repertoire in 2015 alone. Expedia has absorbed 12 booking services in the last few years. Hertz Global Holdings bought Dollar Thrifty Automotive Group for $2.3 billion. Enterprise Holdings bought several small ridesharing companies and started its own. Even cruise lines are merging; almost every major cruise line in the world is owned by Carnival Corporation, Royal Caribbean Cruises or Norwegian Cruise Line Holdings.
Kudos to Bentley on identifying that this current high level of acquisitions is a new trend, but how did we get here?
Why the Sudden Rush to Take Out the Competition through Acquisitions?
Companies are under pressure to show growth. The easiest way for large entities to access new customers and new markets is to take advantage of established assets. Under pressure from innovative online start-ups, shifting traveler preferences, deregulation and an increasing number of competitors, companies are consolidating to preserve their futures.
"Today, size matters," said Marriott's CEO Arne Sorensen. "To be successful in today's lodging space, a wide distribution of brands and hotels across price points is critical."
Increased size has many benefits, including economies of scale, by eliminating duplicate functions and centralized procurement. Staffing can be streamlined and processes standardized. It also increases the muscle needed for leverage in negotiations and creates pricing power.
Notably, with more travelers opting to stay as guests in homes rather than hotel rooms, major hotel companies are reconsidering their consolidation strategies. Wyndham Worldwide invested $7.5 million in Love Home Swap (a company that facilitates home exchanges for vacations) in hopes of expanding beyond hotels. After buying Holland-based HomeForExchange, Love Home Swap claims to have 100,000 listings in its property inventory.
Companies may believe that consolidation is the key to their survival, but how is a shrinking industry with fewer options and weak competition going to serve travelers?
What Does Consolidation Mean for Travelers?
When it comes to the effects on pricing and benefits, many travelers are worried. Typically, when companies consolidate, they limit competition. As a result, prices go up, benefits decrease and consumers are left with unappealing options. A quote by an employee at the company Boarding Area summed up many travelers' concerns: "We've seen what less competition has done to the airline industry, and I have no reason to believe it'll be any different for the hotel industry." That said, it is too soon to tell if recent hotel mergers will result in higher prices and less-attractive reward programs.
Another concern has been voiced by hotel owners. With conglomerated companies expanding their reach into small neighborhoods, owners are worried that they won't be able to fill their rooms -- and, importantly, meet their bottom lines -- because of competition from the same company in another hotel right around the block.
As much as the international conglomerates are trying to support multiple brands, travelers are likely to see fewer options when planning their trips. Anyone loyal to big brands such as Delta Airlines, Marriott, Expedia and TripAdvisor may not notice much change, but travelers who crave variety, authenticity and cultural interaction will probably have to expand their searches. The traditional brands are struggling to support variety with segmentation and personalization. But they struggle with how and over-segmentation (e.g., constructing a hotel and brand for active 55- to 60-year-old tennis players), doesn't usually pencil out. This is why the wide variety of experiences offered the sharing economy has thrived.
The millennial generation exerts a strong influence over the tourism sector, as both travelers and innovative entrepreneurs. As Millennials clamor for unique experiences and wholesome adventures, the sharing economy has emerged to meet them. It is now a force to be reckoned with. The next generation of travelers prefers cultural tours and hands-on experiences to weekend vacations at a beach hotel. Wasting time under an umbrella is no longer the draw; instead it's all about taking life by the horns and doing something worthwhile.
In their effort to meet fast-changing demands, traditional brands can view recent market shifts as an opportunity or a threat. But they can't sit back and take false comfort in the belief that most business travelers won't sift through thousands of reviews to book hotels with conference rooms when they know Ritz Carlton fits the bill. They will eventually have to recognize that a rising insistence on personalization can't be met by brands known for "standard" experiences. Being an iconic brands may even turn into a constraint when it comes to fulfilling the wide variety of experiences travelers seek.
Conversely, innovators like Airbnb, HomeExchange.com, Urban Adventures and others are tapping directly into shifting consumer demand. Some of the more nimble traditional brands are eying their successes and, in an effort to maintain their leadership, initiating new hybrid development projects employing new approaches, such as hotel properties with both standard rooms and standalone homes, some with shared ownership and managed rentals. However, for any mainstream brands that don't adjust their portfolios and strategies, consolidation with their historic competitors is little more than a short-term solution that is unlikely to provide the long-term growth their shareholders are demanding.
What do you think? Please share your comments.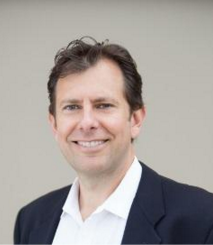 Jim Pickell is President of HomeExchange.com, an advisor, angel investor, and frequent guest lecturer. Previously, Pickell founded several companies including OpenEnglish.com, Latin America's leading online language school, and served as Senior Vice President of SONY Connect in L.A., where he led the digital distribution of films, music, and eBooks. His later quest to collaborate with like-minded thinkers and create ideas that influence positive change led him to HomeExchange.com, first as a member and now as a core part of what he calls "a 23-year-old startup." Pickell is a member of the board of the Family Travel Association and an adjunct professor of entrepreneurship at the Argyros School of Business and Economics. He holds a degree in economics from UC Berkeley, a law degree from Loyola Law School, and an MBA from the Anderson School at UCLA.
LinkedIn:
Related