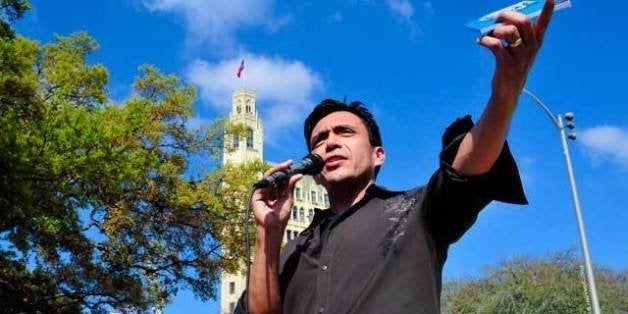 Latino activists in Texas are demanding a public school curriculum that reflects the student body, calling on the State Board of Education to offer high schoolers courses in Mexican-American Studies.
At a board meeting Wednesday, activists will ask for Mexican-American history and literature classes to be added to the list of high school courses that can be taken for college credit, as well as to the list of "endorsed" special topics in the arts and humanities.
Despite the fact that more than half of the nearly 5 million students in Texas public schools are Latino, Mexican-American Studies are not currently in the state's planned curriculum. Librotraficante, a group founded to protest the Arizona legislature's dismantling of a controversial Mexican-American Studies curriculum in Tucson, says the Republican-majority Texas board could help institutionalize the field by including it.
"We're not asking for any laws to be changed," Tony Diaz told The Huffington Post. "Mexican-American Studies is an accepted field of study."
The idea has resonated with historian Emilio Zamora, a professor at the University of Texas at Austin.
"I think it's high time for our public schools to demonstrate greater interest in the history and culture of Mexican-Americans, primarily because it makes pedagogical sense," Zamora told HuffPost. "It's going to encourage the kids and it's going to provide a very creative perspective to study U.S. history."
But the chair of the State Board of Education, Barbara Cargill (R), says supporters of Mexican-American Studies should pursue the idea through local districts, rather than asking the state to mandate the development of new courses.
"It takes a long, long time to develop a course," Cargill said. "In the future, it could be a consideration, but just boom, developing a course like that by the time we're going to vote in January, is not possible."
Tony Villanueva, the chair of Behavioral Sciences at Palo Alto College in San Antonio, began exploring the possibility of teaming up with local high schools to offer Mexican-American Studies courses for dual credit last year. The plan is still in development.
"Four schools immediately jumped in and said 'Oh yeah, that would be great,'" Villanueva said. "And it's not exclusive to Mexican-American kids, it should be for anybody. We are a very Hispanic community here in South Texas, so it behooves all of us."
Juan Tejeda, an instructor of Music and Mexican-American Studies at Palo Alto, is spearheading the dual credit effort. He doesn't oppose the idea that education in Mexican-American Studies should emanate from initiatives like his, but he says he'd like to see the education board take a more active role.
"Ultimately I would feel better if it were a sanctioned discipline and approved by the State Board of Education," Tejeda says. "It would be an affirmation."
Tejeda pointed to the comparatively high dropout rate among Hispanics as evidence for the need for a greater emphasis on Mexican-American Studies. The graduation rate for Latino students stood at 84.3 percent for the class of 2012, according to the Texas Education Agency, while it was 93 percent for white students.
"Unfortunately, there's some institutionalized racism in our educational system that needs to be addressed," Tejeda said. "Students are not seeing themselves reflected positively in the textbooks … If the schools are making you feel bad about who you are, you're not going to be able to succeed."
Some members of the board appear to agree.
Ruben Cortez, a Democrat from the heavily Mexican-American Rio Grande Valley, says he hopes to advance the proposal -- if not at Wednesday's meeting, then further down the line, when the board takes up social studies development.
"I think it's an outstanding idea," Cortez said. "Given the change in our demographics, I think it's important that Hispanic students have wider exposure to our Latino heroes."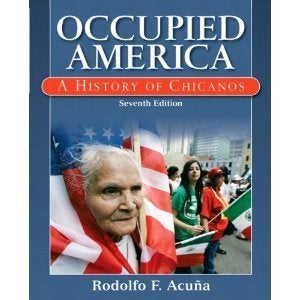 Latino Books Once Banned In Arizona
Popular in the Community