A gallant waiter who gained national attention for defending a child with Down Syndrome is continuing to use his voice -- and some unexpected donations -- to raise awareness for kids with special needs.
Last month, Michael Garcia became a champion for kids with special needs when he refused to serve a family that made an offensive comment about Milo Castillo, a 5-year-old child with Down Syndrome sitting nearby, Houston's 29-95 blog reported.
The family of four had requested another table and one guest told the 45-year-old server that "special needs kids should be kept in special places," according to the blog.
But after declining to serve the family, Garcia's one act of kindness spurred hundreds more.
The story quickly made headlines across the country and supporters have since sent him cards, gifts and donations in excess of $1,000, according to the Houston Chronicle.
While Garcia said he appreciated the outpouring of funds, he wasn't interested in keeping any of the money. He decided to donate it all to Milo's school, the Rise School of Houston, the city's first and only school that offers an integrated learning environment to children born with Down Syndrome and other developmental disabilities, the Chronicle reported.
"When you have something like this with someone who had no reason to be kind -- he doesn't have relatives with special needs, he's not a teacher -- but he did it out of a sense of what was right and from his heart, it gives us this hope," Ashley Kress, the school's development director, told the Chronicle.
The school thanked Garcia for his generosity and outspokenness by throwing a celebration in his honor. But the kind waiter told Fox News that his main objective is that the story raises awareness and inspires more tolerance for kids with special needs.
"The children are the real heroes," he told Fox News. "I don't feel like a hero in any way. It's the children. That's what this is about, helping the children."
Feeling inspired? Find out how you can make a donation to the Rise School of Houston here.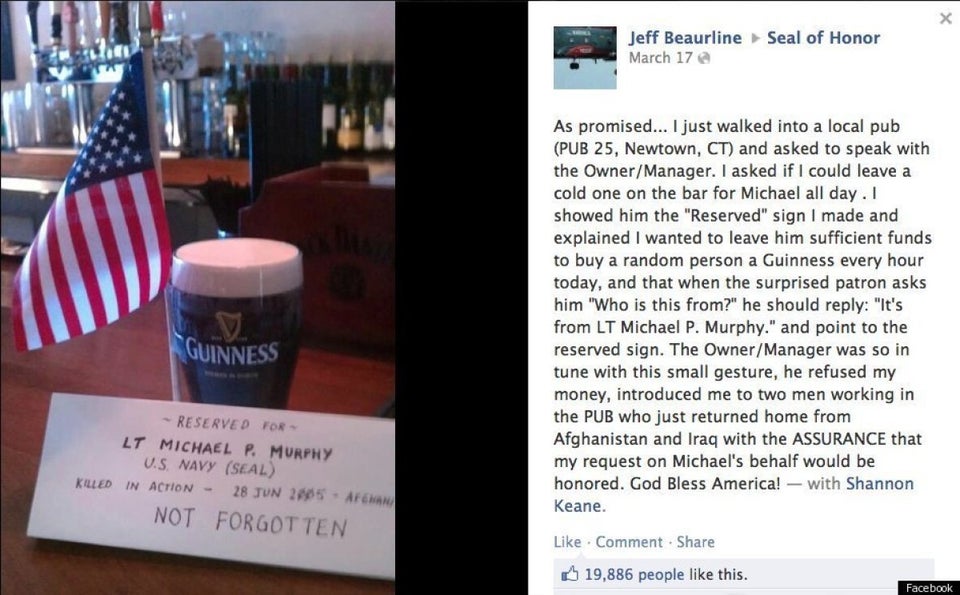 Random Acts Of Kindness
Popular in the Community