Some lucky students had the opportunity to listen to Michelle Obama talk about education last week, and she certainly didn't disappoint.
At Glamour's "The Power of an Educated Girl" panel in New York City on Sept. 29, the first lady spoke to about 1,000 schoolgirls about the importance of education. She also raised awareness for her #62MillionGirls campaign, which is part of the White House's Let Girls Learn initiative and sheds light on the 62 million girls worldwide without access to an education.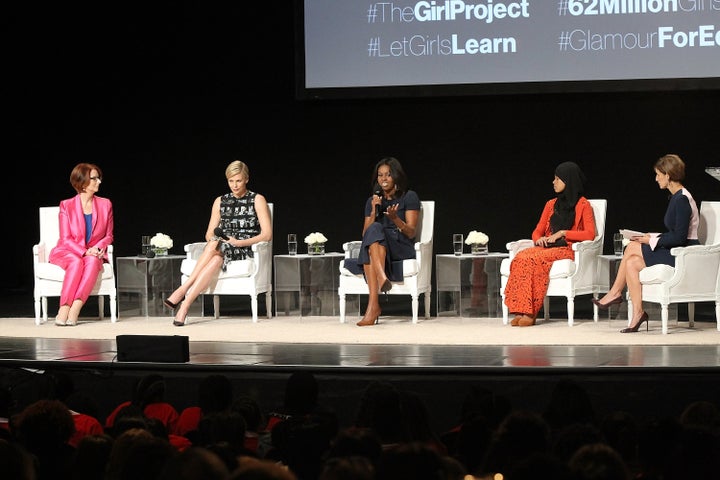 When asked to give advice to girls who may think boys find their intelligence unattractive, Obama encouraged the audience to remove such negative people from their lives "whether that's your boo or your best friend." Then, she shared some solid advice.
"There is no boy at this age that is cute enough or interesting enough to stop you from getting your education," she said. "If I had worried about who liked me and who thought I was cute when I was your age, I wouldn't be married to the president of the United States today."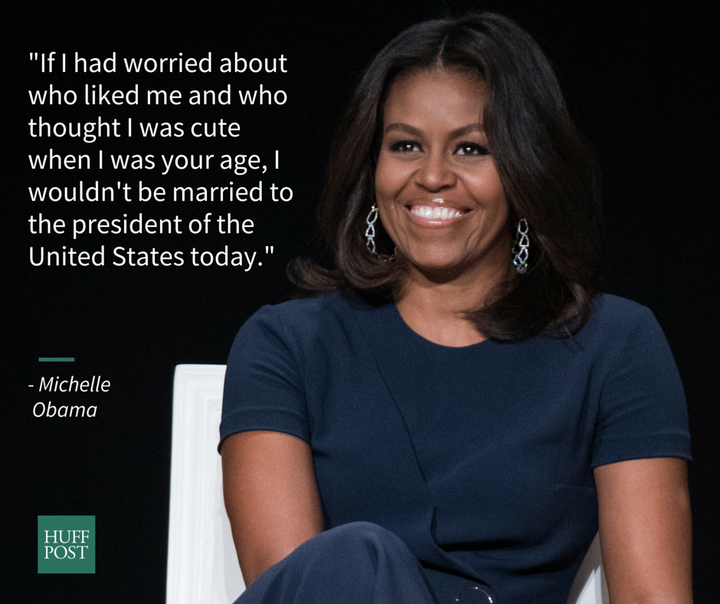 In addition to getting a high-five from fellow panelist Charlize Theron and many supportive cheers from the audience for her mic-drop moment, Obama also explained her personal motivation for her education campaign.
"When I think about those 62 million girls that aren't in school, I think about myself. I think about my daughters," she said. "Because quite frankly all these girls, these are our girls, and I think about where I would be in my life if I didn't work hard in school and had the opportunity to go to college and then on to law school. I wouldn't be here."
The first lady stressed that her mission is to make sure every girl has the same chance she had and her daughters currently have when it comes to education, and motivated the girls in the audience to seize the opportunity to learn.
"I want you to be that hungry to get your education because it is going to be the key to your future."
Check out Obama's mic-drop moment below.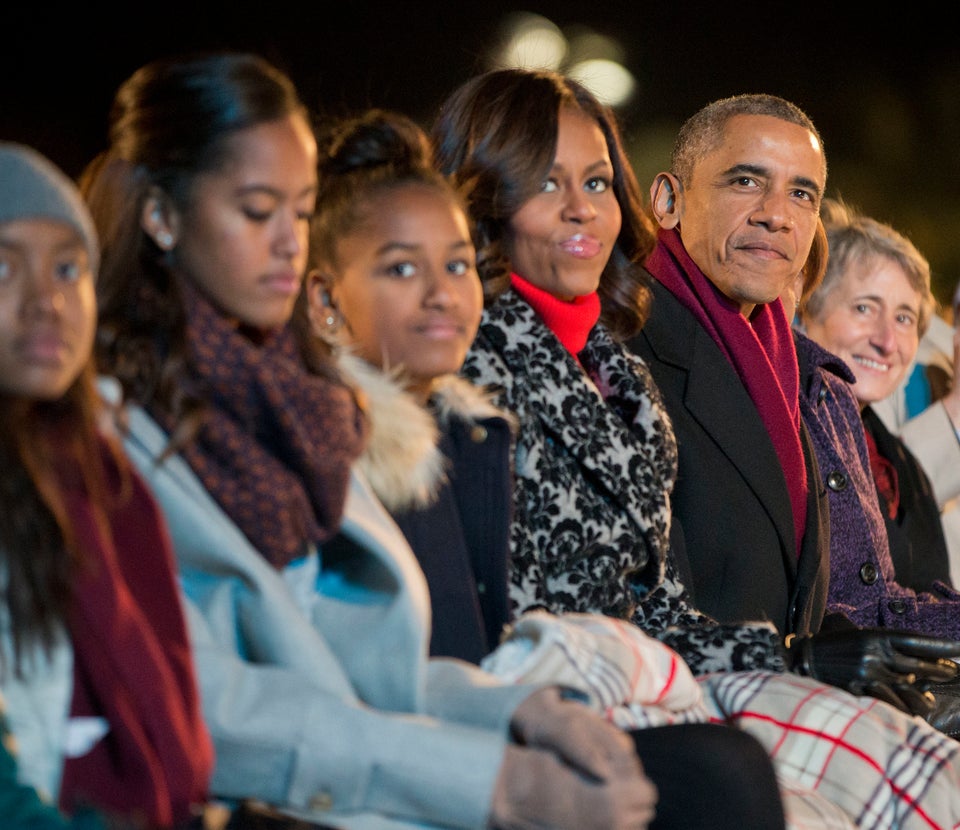 Sasha, Malia, Michelle & Barack Obama
Related