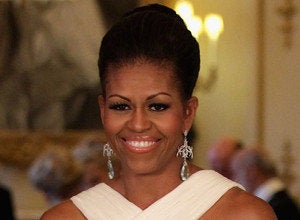 Now, some are crying foul, considering the First Lady has been leading the charge against child obesity through the Let's Move campaign to promote exercise and healthy diet for America's kids.
The pseudo-scandal is reminiscent of the controversy last month over President Obama's sausage-featured photo-op with British Prime Minister David Cameron.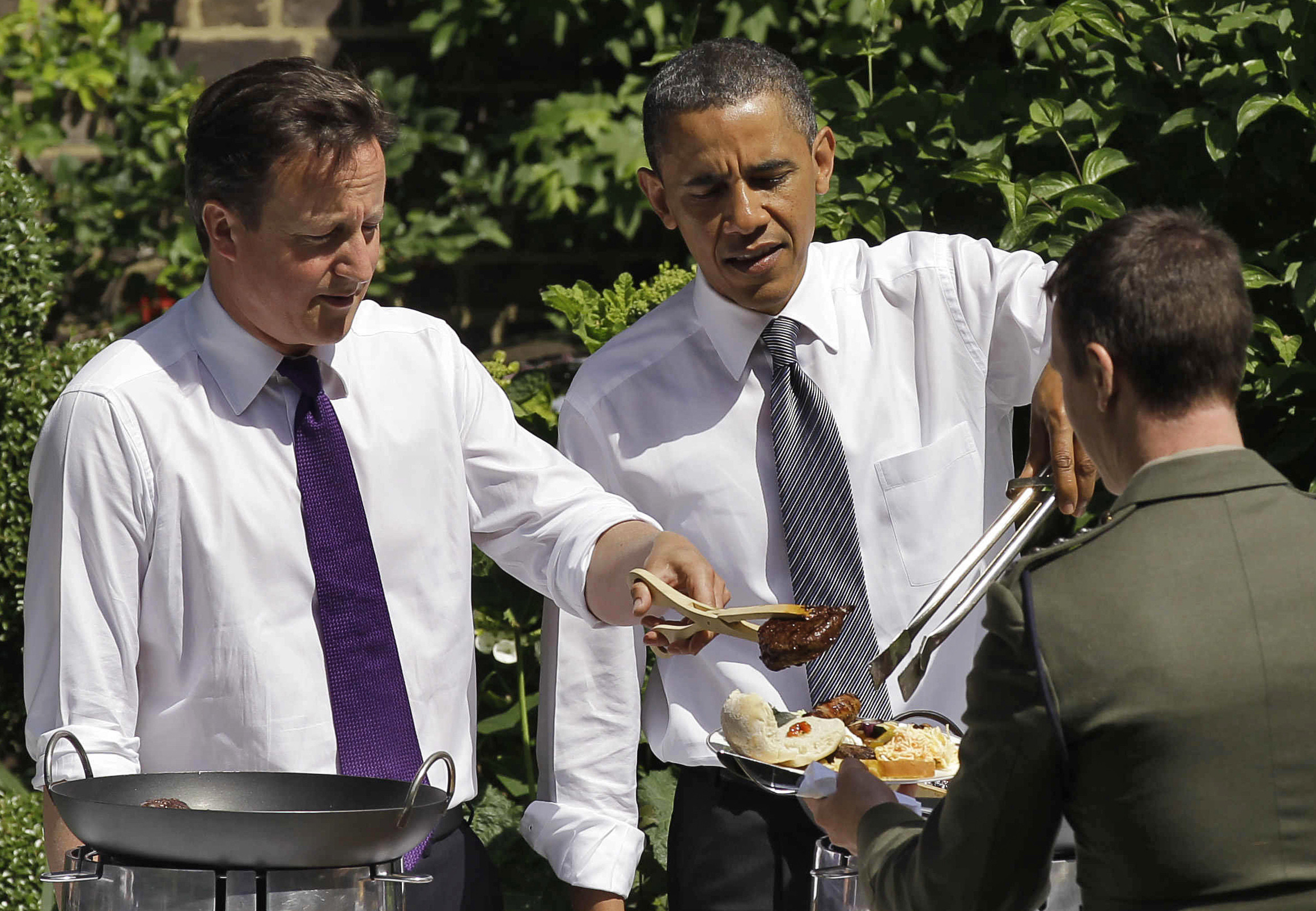 Photo from Getty Images
Is the criticism warranted? To what degree should the Obamas be perfect role models of a healthy diet?
The First Lady's signature anti-obesity campaign -- Let's Move -- is no match for the administration's ongoing purchases of sausage, cheese, burgers and other fatty foods that are sent to schools everyday. And the U.S. Department of Agriculture continues to bow to the interests of meat lobbyists and heavily subsidize the production of meat and other unhealthful foods.
I love burgers and fries, you know? And I love ice cream and cake. So do most kids. We're not talking about a lifestyle that excludes all that. That's the fun of being a kid. That's the fun of being a human.
Related