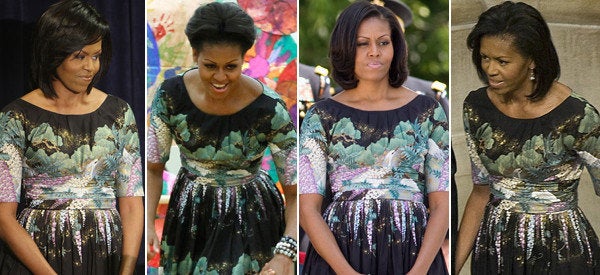 The dress of honor is her Tracy Feith frock, the one FLOTUS chose for yesterday's Memorial Day service at Arlington National Cemetery. The gray printed dress, which features a round twirly skirt and bicep-shrouding sleeves, looked fresh against the bright Washington D.C. sky -- yet that dress has been on more outings than any other FLOTUS fashion we can recall.
The Feith frock made its debut just as Michelle Obama made her debut as first lady. On her first full day as the new First Lady in 2009, Michelle wore the dress to the 56th Presidential Inaugural Prayer Service at the National Cathedral in Washington, D.C., one of her very first "FLOTUS" moments.
The dress has reappeared every year since, around D.C., the U.N. and suburban New York. Each time Michelle pairs it with different flats and occasionally different hair, letting the noisy print on the frock speak for itself.
Which is why we must ask: clearly this is one of Michelle's favorite looks... but is it yours? We hate to say it but there are plenty of Michelle Obama classics we favor over this one. But hey, that's just us.
Check out Michelle wearing and re-wearing and re-wearing her favorite Tracy Feith frock. Do you like this look?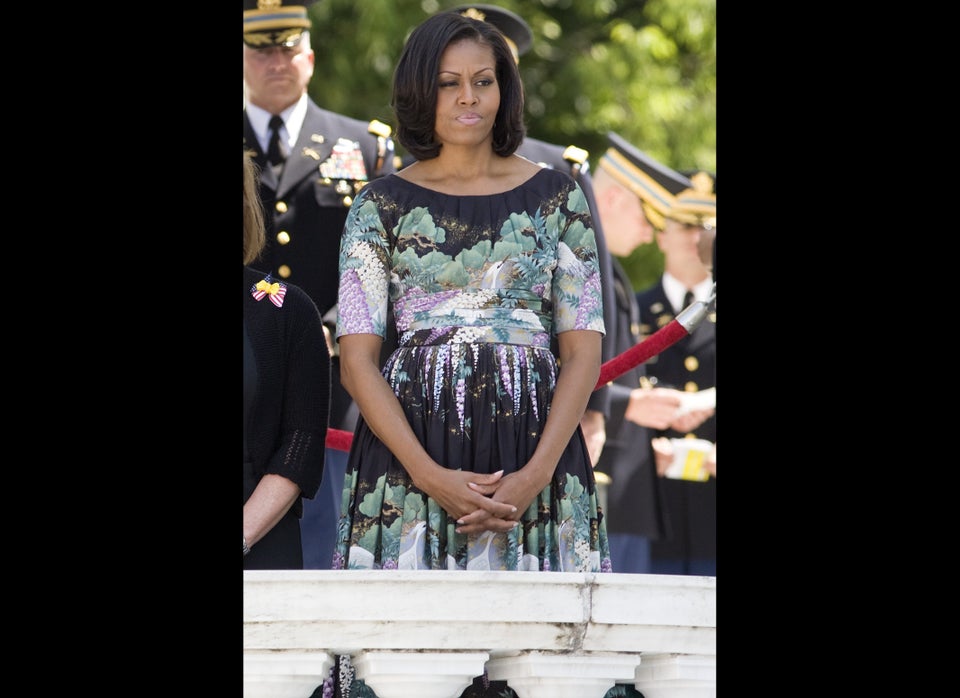 Michelle Obama's Tracy Feith Dress