I recently returned from the migrant slums of Bangladesh and Nepal where Compassion for Migrant Children has been expanding its migrant community center model. Within a few decades, 1 in 3 people in the world will live in a migrant slum. The world as we know it will change. It was in the capital city of Dhaka, a city of over 20 million, where I recently met Monisha.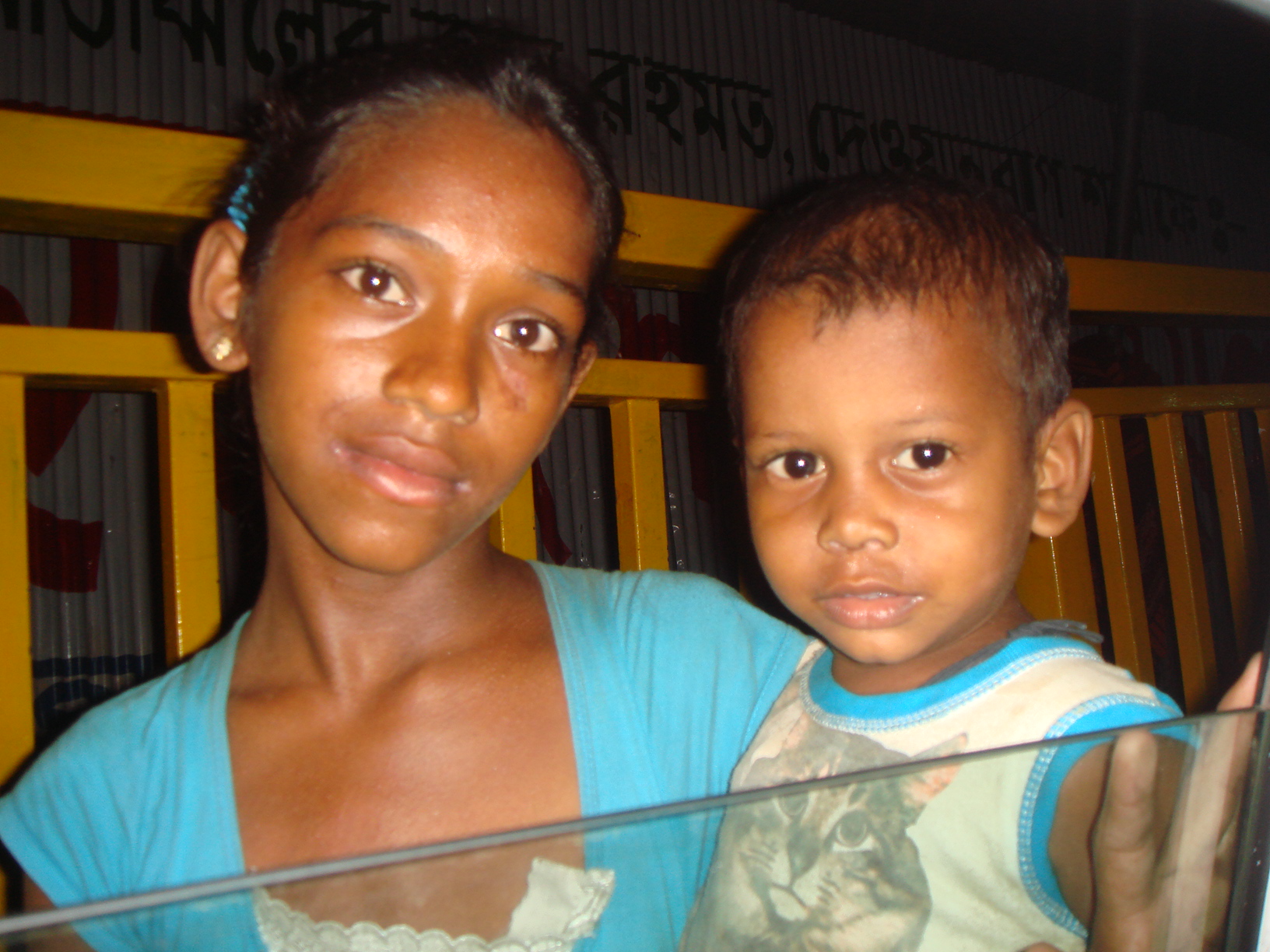 One of the few advantages of sitting in a taxi as you are locked into one of Dhaka's tremendous traffic jams is that it affords you the time to build a relationship with the individuals who come knocking on your windows to sell trinkets, popcorn, or "the beg." A few days ago, that individual was a 11-year-old girl with the beautiful name of Monisha. Monisha had her little baby brother on her hip and was swaggering around with the over-confidence of a grown-up mother.
Monisha saw my foreign face from afar and made a beeline towards my taxi. She locked eyes with me and laughed briefly at times, but was still intent on her mission of securing money from my pocket. She was the hunter and I was her prey. New to the country of Bangladesh, I spoke none of her language and she none of mine. We could only communicate with our eyes and awkward gestures. Sitting in the back of that taxi with no place for me to run, I suddenly saw the fatigue, and the despair, and the frustration in her eyes, woven between the forced smiles and clumsily faked give-me-money tantrums. And I became frustrated too. Frustrated that somehow in the 21st century, the structures of economics and societal compassion had not yet found a solution to making right all that was wrong with Monisha's situation. And her baby brother was very much in it with her.
As I was trying to figure out what Monisha was thinking and feeling, we locked into an uncomfortable stare that lasted on and off for several minutes. I did all I could to squeeze value, worth, and hope through my eyes into her. I willed it into her. When the taxi moved ahead a few meters, she caught up, and the stare started all over again. I wanted the world to change for her, right then and there. But as so often happens in these situations around the world, the taxi left, with me in it, and Monisha staring off at us as we sped away.
Monisha was one of many stories I witnessed in the migrant slums of Asia. UN-HABITAT reports that 1 in 6 people in the world currently live in a migrant slum and within a few decades, that number will grow to 1 in 3. If this is true, the world as we know it will change drastically. And that is why I believe that migrant slums are THE global issue of this century. The competition for resources such as energy and water will be tightly focused on the urban centers and great thoughtfulness will be needed to live together in a harmonious society.
Migrant slums are a more recent phenomonon in the history of the world. The mega cities in developing countries and their slums grew quickly in the second half of the twentieth century, largely sharing a common trajectory of slow growth and then rapid acceleration in the 1950s and 1960s. This remarkable transfer of humanity and poverty from the countryside was prevented in the early part of the century by barriers that were political, economic, and social. Though these barriers remain today in many cases, the edges have softened enough to allow movement to happen.
The world population doubled in just 30 years in the last century and 90 percent of the population growth and movement in the coming years will be into the migrant slums of the developing nations, according to UN-HABITAT's 2003 Global Report on Human Settlements.
Sixty percent of the slum dwellers in the world are in Asia, with China claiming the largest populations living in informal dwellings ("Improving the Lives of Slum Dwellers: A Home in the City"). China has the opportunity to take the lead on this issue, by sharing its experiences and challenges along the way with other countries experiencing a similar situation. With over 200 million migrants and 20 million migrant children, China is in an advantageous position to link government, business, and nonprofit efforts to come up with genuine solutions to this pressing issue. And there is more to come. Recently, a Ministry of Civil Affairs academic predicted that another half billion more people will flow from the countryside to the cities of China, particularly to the second and third tier cities. China now has a challenge to see if it can not only export its manufactured goods, but also export social value to others grappling with this issue on a smaller scale. Much of Asia's future depends on getting this right.
With such a game-changing impact of the massive flow of migrants to the cities, migrant slums are the global issue of this century. We have an excellent opportunity today to cultivate and nurture our children's future at a time when resources are becoming more accessible in the world than ever before. Not just our own children but our neighbor's child as well. I believe the key issue of migrant slums revolves around inclusion. Inclusion into our systems, into our communities, and into our lives. And it should go beyond economics. John F. Kennedy once said, "GDP measures neither our wit nor our courage; neither our wisdom nor our learning; neither our compassion nor our devotion to our country; it measures everything, in short, except that which makes life worthwhile."
If a migrant child or a migrant community believes in themselves and are provided with solid opportunities, they themselves can change the rest of their lives. Let's take the courage and compassion needed to invest into the children of the migrant slums around the world. Let's work together to move from a world of exclusion to one of inclusion, to a world where our children are believed in and given the opportunities to grow into lives that are full of hope and vibrancy. Let's give Monisha our best.
Jonathan Hursh is the founder and executive director of Compassion for Migrant Children and the Migrant Resource Network, both based in China. For more information, please visit www.cmc-china.org and www.mrn-china.org. Follow Jonathan on Twitter @jonhursh.