 WASHINGTON -- Sen. Tom Harkin (D-Iowa) and Rep. George Miller (D-Calif.) plan to jointly introduce legislation on Tuesday to raise the federal minimum wage to $10.10 per hour and peg it to inflation, recently telling HuffPost their proposed boost is "the right thing to do" and "a matter of justice."
"When you see what's happened to CEO salaries and compensation since the 1970s, and what's happened to the minimum wage, it's just startling," Harkin said. "We can't continue on this way. We need a higher minimum wage."
"People do see the minimum wage as a matter of justice for people who don't have the ability to bargain for decent wages," Miller said. "And that's all this is -- it's a minimum wage. Nobody's walking away from here rich."
Harkin and Miller are rolling out their legislation three weeks after President Barack Obama stumped for raising the minimum wage during his State of the Union address, arguing that "no one who works full-time should have to live in poverty." Their bills share many of the same key details as the Obama administration's proposal, such as locking the wage floor to an inflation index and boosting the minimum wage for restaurant servers and other tipped workers.
Where their plan differs from the president's is in the magic number: Obama suggested hiking the minimum wage to $9 by 2015, while Harkin and Miller told HuffPost that the wage floor has eroded so much it should be boosted to more than $10 before being tied to inflation. Still at $7.25 an hour, the federal minimum wage hasn't been raised since 2009, after the last of a series of increases signed into law by President George W. Bush.
"I think it's too low," Miller said of Obama's $9 proposal. "If you're going to index it at that level, you lock people into a sub-minimum wage. We've always struggled to have the minimum wage keep up with the times. You play catch-up, and we need to stop that. Establish it at what it should be -- [roughly] 10 dollars an hour -- and then index it, and get on with life so you don't keep falling behind."
Explaining their more ambitious proposal, Harkin said $10.10 would get the minimum wage closer to its real-value historical high, not seen since the late-1960s.
"I was very happy the president at least talked about it," Harkin said. "And quite frankly, he wanted to implement it."
Before he assumed office in 2009, Obama called for raising the minimum wage to $9.50 by 2011 and pegging it to inflation. It was a politically thorny proposal amidst a weak economic recovery, and the president said little, if anything, about the subject during his first term.
Harkin and Miller, widely considered allies of organized labor and low-wage workers, have introduced bills to raise the minimum wage in recent sessions of Congress without success. Business lobbies such as the U.S. Chamber of Commerce and the National Restaurant Association typically argue that raising the minimum wage will hurt job growth and force employers to cut back on hours, just as House Speaker John Boehner (R-Ohio) did the morning after Obama's State of the Union address.
(Economists have produced a large and conflicting body of research on the effects -- or lack thereof -- of minimum wage increases on the job market, providing people of all political persuasions with relevant studies to make their case.)
"Republicans will throw up a smokescreen about it costing jobs," Harkin said of the new effort.
As in years past, the passage of a minimum wage increase will probably be "a slog," Miller said. "You don't introduce this in May and pass it in June. It takes time. But we know that." The increase signed into law by Bush, for instance, was passed in 2007 as part of a military spending bill that included some sweeteners for the business community, including a small business tax cut.
Harkin and Miller may have both time and public opinion on their side. It's been six years since Congress last mandated a raise, and minimum wage increases in general tend to poll well with the public, with about 62 percent of respondents supporting the president's proposal in a recent HuffPost/YouGov poll.
"The further that people fall behind, and the lower the minimum wage is, the more government subsidizes these low-wage workers," Miller said. "We subsidize them with food stamps, and we will be subsidizing them with health care. ... I appreciate everybody thumping their chest about how they're independent, free-enterprise businesses, [but] they just want a government subsidy to pay the wages of their workers."
Nineteen states and the District of Columbia now mandate minimum wages higher than the federal rate -- something Miller points to as evidence that Washington needs to catch up with much of the country. Ten states have also tied their minimum wages to the cost of living, while the federal rate has historically been raised only in lump sums. Supporters of indexing say adjusting the minimum wage annually according to inflation would strip the politics out of hiking the rate every few years.
Miller said if they can't pass the increase as a stand-alone bill, he and Harkin will consider rolling their measure into a larger legislative package. Given the generally high public support for raising the minimum wage, Democrats have already signalled that they wouldn't mind if it became a 2014 election issue for Congress.
"Historically, the way it's played out, you have these skirmishes back and forth, everyone writes their editorials," said Miller. "But at the end of the day, the American public knows that it's very unfair for people working for low wages who can't support themselves, that they go to work every day, in some cases at very difficult jobs, and they end up poor."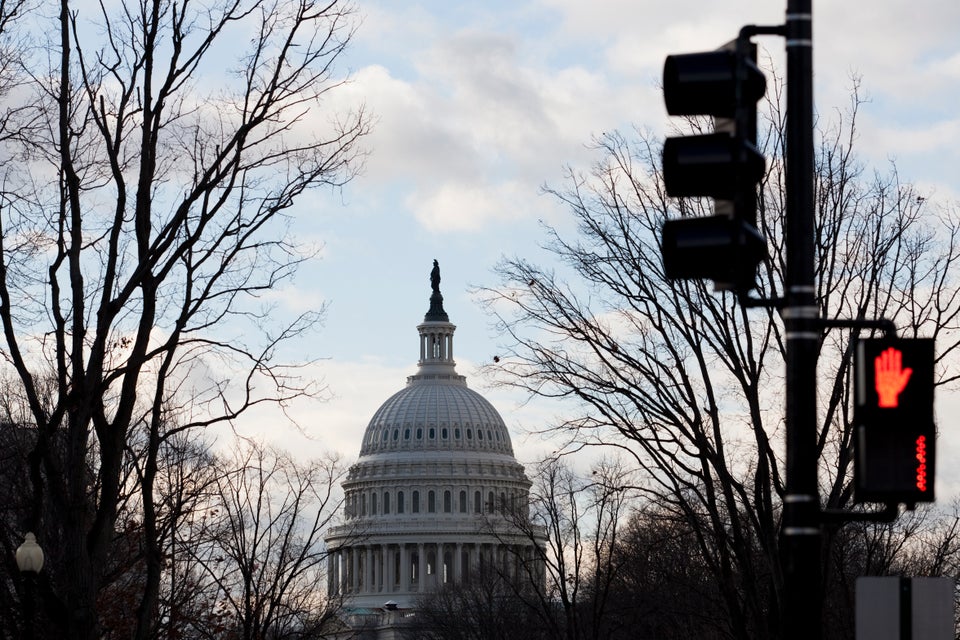 113th Congress Facts