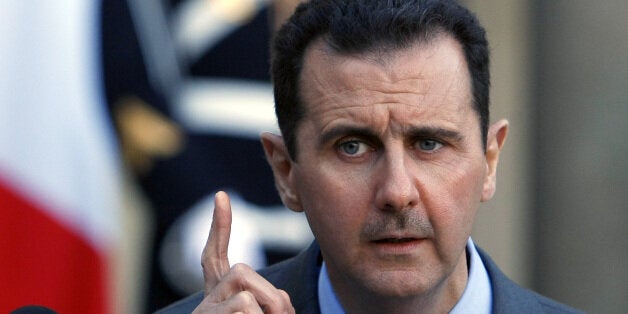 Entrepreneurs with Syrian heritage have made significant contributions to the world, including people like Steve Jobs, and a lesser-known hero, Bassel Khartabil.
When I became CEO of Creative Commons, one of my main initiatives was to increase our presence in the Middle East. Creative Commons and our free culture movement were taking hold across the world with more than 60 jurisdictions signed up, but in the Arab world, our efforts thus far had been limited to Jordan, Egypt and Lebanon.
We were able to get a few lawyers and legal scholars interested, but what was severely lacking was someone technical. Bassel, who lived in Syria, was an active contributor to free and open source software projects and became the Creative Commons lead in Syria. In addition to working on spreading the word in Syria, he also represented the region as one of the few free and open source software developers.
I got to know Bassel at various conferences where he would talk about the region as well as some of his software projects. In 2009, after a conference in Amman, Bassel invited us to Damascus. Initially I was a bit concerned because of some of the restrictions on doing business in Syria as an American organization, but Bassel insisted. We had a little bit of trouble at the border between Jordan and Syria, but Bassel sorted it out in the amazingly low-drama but effective way in which he worked.
Bassel organized a dinner at an amazing Art hotel with local entrepreneurs and technology leaders and then a very special meeting with the artist community. The meeting with the artists was held in a very old home where the owner had dug down two levels -- Damascus is a city built on top of ancient cities that came before it in different historical eras. Our dinner was in a room at the bottom of these layers built by the Romans.
At this meeting Bassel explained Creative Commons to the artists -- that they could mark their works with our licenses and allow the public to freely use and share their works. One of the leaders and the owner of the house held up his wine in a toast and declared his works licensed under Creative Commons. One by one, the other artists also contributed their works. It was a truly amazing moment in a historical place, in a historical city with an amazing group -- nothing quite like this had ever happened to Creative Commons and nothing like this had happened since. Bassel's Damascus was clearly the cultural heart of the region.
Later, Bassel connected us to the largest art publisher in Syria. We were working on signing a Memo of Understanding with them. However, our lawyers in the U.S. explained that we could not sign anything binding because of U.S. restrictions on doing business in Syria. Bassel had helped them organize an elaborate signing ceremony that I rushed off to after getting off the phone with our lawyers. I explained that because of the relationship between our governments, I could not sign anything, but that I could give them my word that we would support their efforts. The president of the publishing company told us that in his culture his word was more important than a contract and that they also gave us their word that they would support Creative Commons and its efforts with Bassel as the coordinator. (Here are some of my photos from the trip.)
After that trip all of us became quite attached to Syria and its people and culture and Bassel served as our guide and our interface. He worked diligently to create a space for artists and computer programmers to work together in Damascus and attended numerous conferences around the world to educate us on what was going on in Syria.
As the situation in Syria began to deteriorate, we all became concerned for Bassel's safety. While Bassel wasn't an activist, militant or political, his work to keep the Internet open and provide access to content could be viewed as subversive to anyone trying to "lock down" the Internet and free speech. On March 15, 2012, after returning to Syria from a conference with us, Bassel was arrested by the Syrian military police, and eventually tried without a lawyer present at a military field court.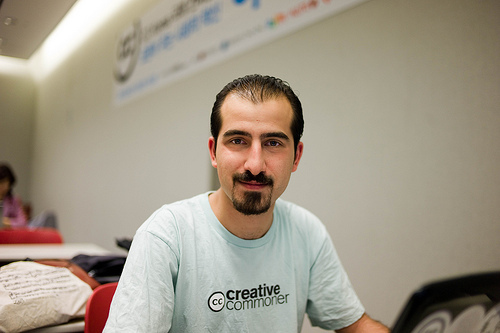 Bassel has devoted his career to the rich culture of Syria and to protecting that culture. His contributions to the open Internet and open culture internationally, and his research and creativity, have benefited all of us. Without people like Bassel, the Internet wouldn't be the vibrant and open resource that many of us take for granted.
On October 22, 2015 we, the MIT Media Lab invited Bassel Khartabil to join the Lab as a research scientist in the Center for Civic Media, to continue his work building 3D models of the ancient city of Palmyra, whose ruins have been destroyed by ISIS.
But Bassel's wife, human rights attorney Noura Ghazi, was recently contacted by insiders in the Assad government and told that Bassel has been secretly sentenced to death. It is impossible to confirm these rumors, but this is deeply disturbing news for friends of Bassel and defenders of freedom of expression anywhere.
We continue to hope that Bassel will be able to take his position at the Media Lab, and we desperately hope the rumors of his death sentence are untrue. We ask for your help in calling attention to Bassel's arbitrary detention and seeking his whereabouts and immediate release.
Joichi "Joi" Ito is a Japanese-American activist, writer, blogger, entrepreneur, venture capitalist and Director of the MIT Media Lab focusing on Internet and technology. He is based in Boston, Massachusetts.
Crowdsourcing the struggle for human rights. Be part of the solution at Movements.org.
Popular in the Community