On an ordinary day, Maine mom Rachel McNamara was adjusting the straps on her toddler son's car seat when an idea struck.
"I had him sit in his car seat and get all buckled up to make sure it looked good, and I thought, 'Lets do a fun little test,'" she told The Huffington Post. "I flipped him up and had my husband take a quick picture."
McNamara shared two photos from the "test" and a caption about car seat safety on Facebook and was overwhelmed to see the post quickly go viral.
The mom's original caption stated, "After strapping your child into their car seat, ask yourself if you'd be comfortable flipping it upside down. Remember that the chest clip should be at armpit level and the straps should be tight enough to pass the pinch test. #carseatsafety."
The post attracted a lot of attention from fellow parents. To date, it's been shared almost 50,000 times.
Following the initial burst of viral fame, McNamara updated the caption with some additional clarifications and links to car seat safety resources.
"First, I'd like to clarify that I'm not advocating that parents should be flipping their kids upside down before every car ride," she explained. "Just that they should feel confident that their child would be safe IF the car seat was flipped over in an accident. I think this is a great visual and shows just how important proper car seat use is."
McNamara emphasized the importance of reading your car seat's manual before installing and adjusting and clarified what the "pinch test" entails. She also advised parents to reach out to their local child passenger safety technician for assistance, keep their kids rear-facing for at least their first two years, and avoid "aftermarket products" and used car seats from untrustworthy sources.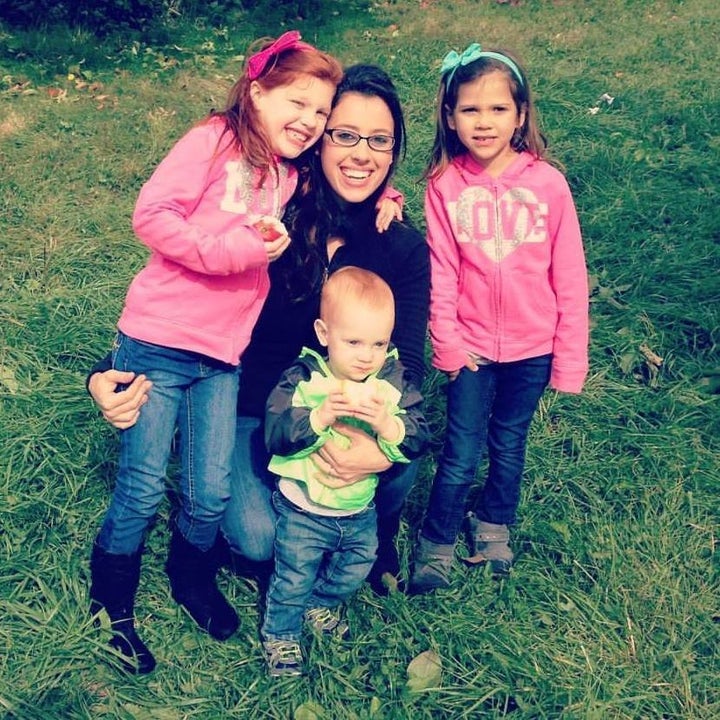 "Car accidents are the leading cause of injury and death in children," she wrote. "People might also say, 'Twenty years ago I didn't even wear a seatbelt and I'm perfectly fine!' Well, that person got lucky. There are many children who are not alive today to tell their story."
She added, "Times have changed. There are more drivers on the road today. We have more distracted drivers due to cell phones. We also know a lot more than we knew back then about children's bones and development. Car seats are constantly evolving to become safer."
McNamara has two daughters, ages 7 and 8, in addition to her 2-year-old son. She told HuffPost she developed a passion for car seat safety during her most recent pregnancy.
"I wasn't as educated about car seats when I had my daughters," she said. "Unfortunately I made some of the same mistakes that I talk about in my post. A favorite phrase I live by now is 'Know better, do better.'"
Ultimately, the mom hopes parents who read her post learn more about car seat safety. And in lieu of flipping their children upside down ("because accidents do happen"), McNamara said they can simply ensure that the chest clip is at armpit level and the straps pass the pinch test.
"The biggest thing I want people to take from my post is that accidents can happen anywhere, at any time to anyone," she said. "Proper car seat use could be the difference between life or death. It's a little hard to hear that, but it's true. And if someone is trying to give you advice about car seat safety, please don't think they're judging you or think you're a bad parent. They care!"