The moon just took photobombing to the next level.
They were pieced together to produce the stunning time lapse, in which the moon moves over the Indian and Pacific oceans.
Due to the satellite's orbit pattern some 1 million miles above Earth, the moon appears between it and our planet only once or twice each year. The last time it was recorded by the satellite was in July 2015.
Here's what happened then:
The satellite primarily monitors solar winds in real time.
Related
Before You Go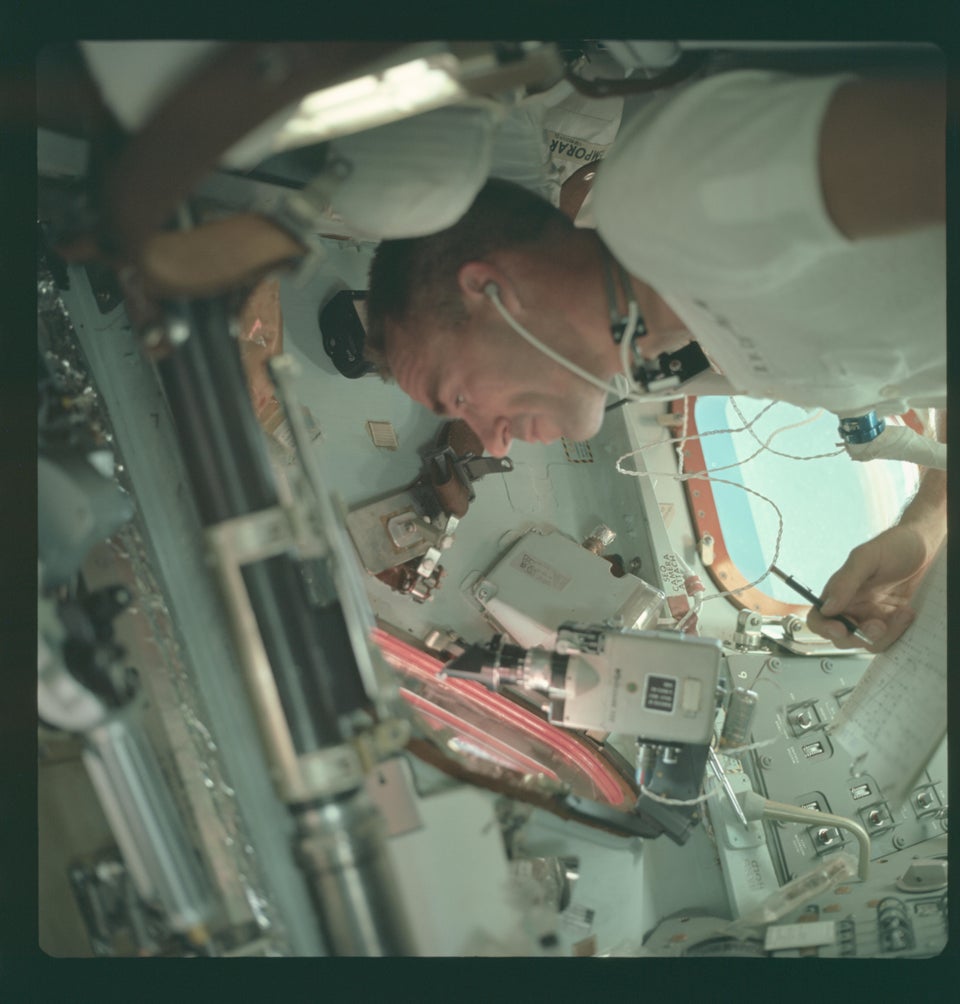 NASA Releases Thousands Of Photos From Apollo Missions
Popular in the Community