This post is part of the Global Moms Relay. Every time you share this post, Johnson & Johnson will donate $1 (per action), up to $250,000, to the Global Moms Relay, to help improve the health and well-being of moms and kids worldwide in support of MAMA, Shot@Life, and Girl Up. Scroll to the bottom to find out more.
My mom has moved across the country, traveled on a tour bus and made many sacrifices, so that I could pursue my dreams. She has dedicated her life to making mine and my sister's life better. She is the type of person who works hard, tries to look for the best in others and aims to see the silver lining in challenging situations. She has been my anchor, guide and an incredible role model to me. In so many ways, I would not be who I am or where I am today without her.
It should come as no surprise that I have her to thank for my involvement with Girl Up which is something that has truly changed my world. From the very first meeting with the UN Foundation to our trip to Guatemala to visit UN programs, she has shared -- and enriched -- my journey every step of the way. She knew about the challenges girls and women were facing around the world long before I did and wanted me to see for myself so I could be part of the solution.
My work with Girl Up has continually reminded me that girls are the same everywhere. And, so are moms. Mothers are warriors. In some places, they are forced to go to unthinkable lengths to try to gain access to basic rights for their children. I know my mom would.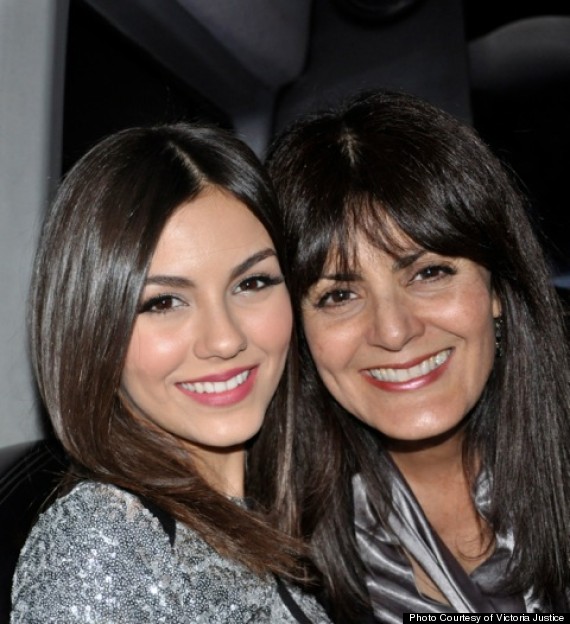 Victoria and her mom, Serene
I truly can't imagine what my mom would have done if someone had refused to give her babies' birth certificates because they were girls. Or, if she had been unable to send us to school or, worse even, if she had been forced to watch us get married at the young age of 10.
Every mother wants their daughter to be able to follow her dreams. My mom gave me that gift and as this Mother's Day approaches, I hope we can all help the mothers and girls around the world who need a voice and our support to gain access to the basic rights that we take for granted.
Every girl that we can empower today to be educated, healthy and safe will have the chance to become a leader in her own life -- and in her community. By supporting campaigns like Girl Up, we are building the next round of mothers and unleashing today's generation of dreamers and doers around the globe to go out and change the world.
You share, they give: Each time you 'like' or share this post via the social media icons on this post or comment below, Johnson & Johnson will donate $1 (per action) up to $250,000, to improve the health and wellbeing of moms and kids worldwide through MAMA, Shot@Life, and Girl Up. $1 provides one day of school for a girl in Guatemala through Girl Up -- a campaign that works to help girls, no matter where they live, have the opportunity to become educated, healthy, safe, counted and positioned to be the next generation of leaders. You can also use the Donate A Photo* app and Johnson & Johnson will donate $1 when you upload a photo for Girl Up or Shot@Life, up to $100,000. You can help make a difference in seconds with the click of your mouse or snap of your smart phone. Share this post with the hashtag #GlobalMoms, and visit GlobalMomsRelay.org to learn more.
The United Nations Foundation, Johnson & Johnson, BabyCenter and The Huffington Post created the Global Moms Relay with a goal of improving the lives of women and children around the globe.
* via the Donate A Photo app for iOS and Android. Johnson & Johnson has curated a list of trusted causes, and you can donate a photo to one cause, once a day. Each cause will appear in the app until it reaches its goal, or the donation period ends. If the goal isn't reached, the cause will still get a minimum donation.
Related