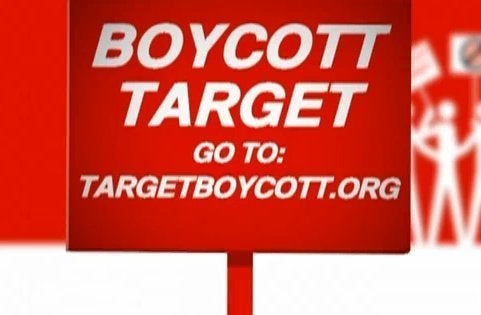 MSNBC has rejected an ad created by the progressive group MoveOn.org that calls for a boycott of Target over the company's contributions to anti-gay political candidates.
In a statement, MoveOn said that MSNBC had notified them that the ad--which mimics Target's red and white motif and tells people to boycott the company because "our democracy is not for sale"--violated NBC's "Controversial Issue Advertising policy," because it was an explicit attack on an individual company.
MoveOn's executive director, Justin Ruben, blasted MSNBC and its parent company, General Electric, in the statement.
"According to MSNBC and GE it is alright for corporations, like Target, to attack candidates and buy elections, but it is not OK for citizen organizations, like MoveOn, to fight back. This is the height of hypocrisy," he said.
WATCH THE REJECTED MOVEON AD:
But it is Emmer's opposition to gay rights that has caused a major backlash from progressive groups and sparked the boycott. So far, MoveOn said it has gathered 260,000 signatures for a petition pledging a boycott of Target until the company stops donating money to campaigns. Target has apologized, but has not withdrawn the donation.
As the Washington Post reported Thursday, the Target controversy is one of the first examples of the new political terrain for major corporations in the wake of the Citizens United decision, which allowed corporations to make direct contributions to political campaigns. With that new freedom comes increased scrutiny about the political slant of those donations, and of the people making the decision about which candidates to give to.
Support HuffPost
The Stakes Have Never Been Higher
Related
Popular in the Community