WASHINGTON ― Muslims in the U.S. knew they were in for a high-stakes election this year. But as the results trickled in Tuesday night, they didn't quite know how to deal with the unexpected success of Donald Trump, a man who had made opposition to their existence in the country a centerpiece of his campaign.
So they tried to lighten the mood with jokes.
"What do we think Newt Gingrich will do in a Trump administration?" asked one, referring to the former speaker of the House who wants to give every Muslim in the U.S. a test to see if they believe in Sharia law. "Secretary of State?"
"Yes! And Frank Gaffney will head [the Department of Homeland Security's] countering violent extremism program," said another, name-dropping a man who peddles conspiracy theories about members of the U.S. government being part of the Muslim Brotherhood.
"You know, in Egypt, where I'm from, elections don't come with all this stress," said one more. "You already know who the winner is!"
But as the night went on, and Trump's ascendance to the presidency started to appear more likely, the jokes began to sound serious.
"Should I start packing?" asked Dr. Sahar Khamis, an associate professor in the University of Maryland's communications department.
"Anti-Muslim sentiment is already so high," said Robert McCaw, the government affairs manager at the Council on American-Islamic Relations. "It can't possibly get higher, right?"
And as the night turned to morning, they wondered what would happen to them and the people they loved.
McCaw called his wife, who is Bangladeshi and in the process of putting together her application to become a U.S. citizen. They decided they should rush to get her application out as soon as possible, the next day, if possible. They wondered if another family member, who is in the country on an H-1B visa for foreign professionals would be able to stay. And they worried that they wouldn't be able to bring her parents to the U.S. where they could more easily care of them.
Muslims on the other side of the world stayed awake through the night, glued to their screens as they waited for the results of Tuesday's election. When the networks announced that Hillary Clinton won California, Mongi Dhaouadi of the Center for the Study of Islam and Democracy got a text from a friend in Tunisia, where it was almost 5 a.m. "California is 55 right?" the friend asked, looking for a confirmation on how much of a boost Clinton would get from the state.
Muslim and Arabs in the U.S. have spent the past year trying to figure out would a Trump presidency would mean for them, and, in most cases, hoping they wouldn't have to find out. In November 2015, Trump falsely claimed that thousands of people in areas with "large Arab populations" cheered the Sept.11 terror attacks. The following month, he called for a "total and complete shutdown" of Muslims entering the U.S. Just 26 percent of Arab Americans planned to vote for Trump, according to a survey of 502 likely voters conducted by the Arab American Institute last month.
But fear of a Trump presidency didn't translate into overwhelming enthusiasm for Clinton. In the same survey, only 60 percent of Arab American voters said they'd vote Clinton. And a plurality of respondents said they would vote for her as a way to block Trump's path to the presidency rather than because they liked her or her policies.
"It's not like they're excited about the candidates," Maya Berry, AAI's executive director told The Huffington Post. "You contrast someone who literally said, 'We're dancing on rooftops [after Sept. 11], we need to ban people from your countries of origin,' to a candidate who, regretfully, seems to have a securitized understanding of American Muslims ― it's not the same thing."
"What about the Muslims who have been working so hard, like myself? Do I have to go back?"
Two months before Trump made his Muslim ban proposal, Asaad Alabdulaziz became an American citizen. He was born in Iraq and worked with the U.S. Agency for International Development as an interpreter in the years following the U.S. invasion. Working with the American occupiers put him and his family in danger. They were forced to move from the east to the west to the southeast of Baghdad in order to stay off the radar of those who viewed him as a traitor. Despite his efforts, in 2005, he received a letter at home that he believes was sent by al-Qaeda. "They gave us notice to leave the area or get killed," Alabdulaziz told HuffPost.
Eventually, the Iraqi interpreter decided he was no longer safe in Iraq. It took him two years to get permission to come to the U.S. and another five years and $1,400 to secure citizenship for him and his wife. Now living in Kentucky, they voted for the first time on Tuesday. They chose Clinton.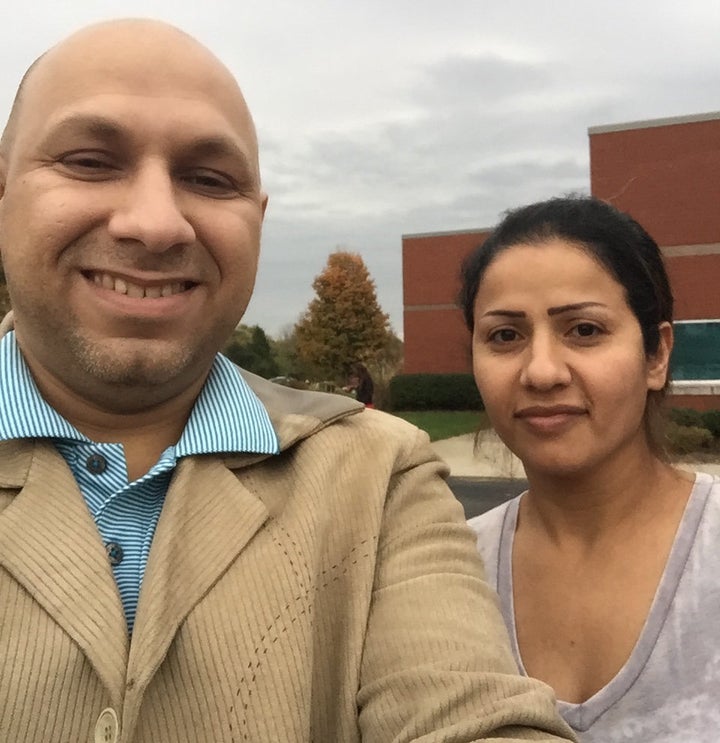 Like many Muslim voters, Alabdulaziz isn't crazy about the former secretary of state. He wished there was a Republican candidate he could support, he said. But Trump's Muslim ban proposal made the decision easy for him. By that point, he had secured a job at UPS and his wife, who spoke no English when they first moved to the U.S., was in nursing school. "What about the Muslims who have been working so hard, like myself?" he asked. "Do I have to go back?"
Even if Trump fails to enact the unconstitutional Muslim ban ― and it's unlikely he would be able to ― the ramifications of his Islamophobic rhetoric are already evident. Hate crimes against people perceived to be Muslim are up. AAI operates a get-out-the-vote effort every year, but this year, they added a hotline where voters could call in and report instances of abuse or voter intimidation. "Given the tone and tenor of this last year, it was clear to us that this was needed," Berry said.
On Tuesday morning, Berry said, they received a call from a pregnant Jordanian woman who was in tears. When she entered her polling place in Liberty County, Georgia, two women walked up to her, told her she didn't have a right to be there, and ripped her voter registration card into pieces. The Jordanian woman was escorted out by police, Berry said. She was later able to cast her vote at another location, but the incident left her unnerved.
To Khamis, the damage Trump had done was evident before his victory was announced. Even when it appeared possible that Clinton could eke out a win, Khamis was disturbed to see millions of Americans rallying behind Trump's message.
"I didn't expect it to be this close," she said. "That people accept this kind of racism, Islamophobia, hatred against the other ― Latinos, blacks, Muslims ― it's really scary."
Before You Go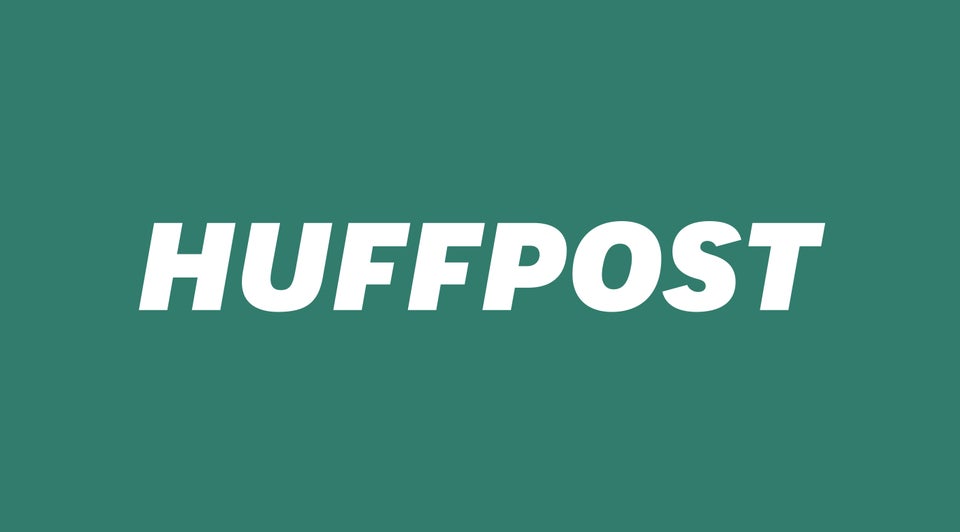 Muslims Clap Back At Trump's Islamophobia By Voting
Popular in the Community