My name is Kenny, and my twin brother Kevin and I are here to tell you our story about how Kevin is my inspiration and my game changer. Kevin and I are both 18 years old. Kevin was born with autism.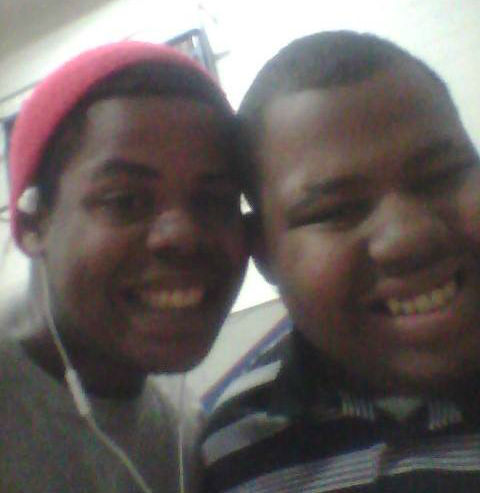 When we began high school, I would see how rude the kids were being to Kevin and his special education classmates, and I knew it was just not right. One day, a student walked past my brother and yelled the "r-word" (retard) at Kevin and his classmates.
I had to stand up for my brother.
I avoided physical confrontation but I made sure that my point was made using my most powerful weapon -- my voice. I said "Look at him. Is he any more different than you? We have the same heart. Our bloods are the same. We live on the same Earth. We see the same sky everyday. All because he has an intellectual disability, you treat him differently?"
Students in our school didn't realize the sting of their words or the power they had to make someone feel "less than." It was in that moment, that I realized something had to be done. Kevin and I needed to make a change in our school and community -- a change towards respect -- and we knew sport was the perfect tool.
Through our participation in Unified Sports -- where people with and without intellectual disabilities play together on the same team, Kevin and I found a way to educate, inspire and change our school environment.
At first it was very challenging for us to work together because Kevin is not always very verbal, but together we worked tirelessly on exercises during practice with our unified gym class and at home, and we were able to form an even closer bond than ever before. Despite all of the challenges, it was really awesome to finally have the opportunity to play sports together.
All of our hard work was realized during our first soccer scrimmage. Everyone on the team was nervous about how it was going to go, but when my teammates and I stepped onto the soccer field, I noticed something that filled my heart with pure happiness. We were witnessing true inclusion in action. We were a team. We were friends. And all the students and volunteers were there to cheer on and support the team and our amazing players.
Kevin turned to me, broke out in tears and said, "I finally feel included." Kevin had finally found a place to belong within our school community.
When the game began, Kevin and I charged the field hand-in-hand, ready to take on our opponent. Our team played like rock stars and Kevin had a great shot that helped to tie the game.
After that day, all of our lives changed. There was a new atmosphere in our school -- one of respect and inclusion. All of my teammates walked around school with a sense of pride and courage.
Unified Sports has changed my family, my friends and me and it has made Kevin and I stronger and more powerful together. We truly have twin power and nothing can stop us!
This post is part of a series produced by The Huffington Post and Special Olympics in conjunction with National Bullying Prevention Month this October. To find out more about how Special Olympics is urging the world to #PlayUnified to stop bullying and support inclusion for all, please visit here. Read all posts in the series here.
Related
Popular in the Community