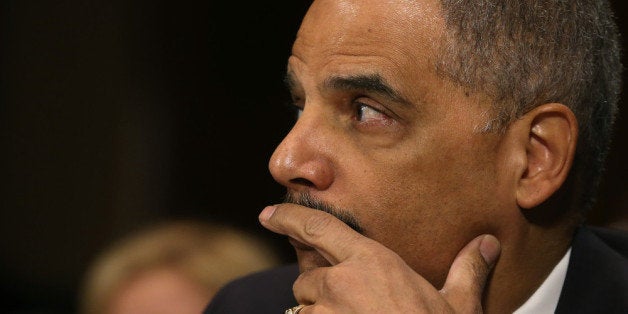 WASHINGTON -- A group of federal prosecutors is criticizing the Department of Justice's support for legislation that would soften U.S. drug sentencing policies.
The National Association of Assistant United States Attorneys, an organization representing about 1,300 of the 5,600 federal prosecutors, sent a letter to Attorney General Eric Holder last week objecting to his endorsement of the Smarter Sentencing Act. The bipartisan Senate bill would lighten prison sentences for people convicted of nonviolent drug offenses.
The letter, signed by NAAUSA president and assistant U.S. attorney Robert Gay Guthrie, argues that the U.S. should resist calls to reform its mandatory minimum laws, which require judges to sentence certain drug defendants to lengthy prison terms, even if the judge considers those sentences excessive.
In the letter, Guthrie insists that the "merits of mandatory minimums are abundantly clear," insisting that they reach "only to the most serious of crimes" and "target the most serious criminals."
"And foremost," he adds, "they protect law-abiding citizens and help hold crime in check."
David Zlotnick, a former assistant U.S. attorney who opposes mandatory minimum sentences, challenged the letter.
"This is a biased letter with an ulterior motive -- to make federal prosecutors' jobs easier," he wrote. "Federal prosecutors should stand for justice and fairness as well as public safety. This letter and this organization's position are shortsighted and biased and do not represent the views of all prosecutors."
Zlotnick and other proponents of criminal justice reform argue that mandatory minimums are hardly reserved for those convicted of high-level offenses. Low-level street dealers and couriers often carry large enough quantities of drugs to trigger mandatory minimums, he said.
An online poll conducted by the group found that just 15 percent of the nearly 650 federal prosecutors surveyed supported the Smarter Sentencing Act, while more than 60 percent opposed it.
Guthrie did not respond to an interview request, and a NAAUSA representative told HuffPost that the organization had been overwhelmed with media attention and wouldn't be able to respond until Friday at the earliest.
The country's mandatory minimums law, adopted by the U.S. at the height of the anti-drug movement during the Reagan era, has attracted increased scrutiny in recent months, as Congress and the Obama administration have tried to slim down the federal prison system.
Charles Samuels Jr., the director of the Federal Bureau of Prisons, said at a Senate hearing in November that his staff was dangerously stretched as a result of the population spike. About 219,000 people are serving time in the federal prisons today, compared with 25,000 in 1980. About half are there for nonviolent drug offenses.
In a letter to Congress in December, Zlotnick and more than 100 other former federal prosecutors and judges applauded the Smarter Sentencing Act. "Spending on incarceration in this economy has started to jeopardize funding for some of our most important priorities, like crime prevention, law enforcement, and reducing recidivism," they wrote.
Since its establishment in 1992, the NAAUSA has focused mainly on issues of employment, not policy.
The group dove into the debate over mandatory minimums after conducting its online survey in early November. According to that survey, more than 80 percent of assistant U.S. attorneys interviewed don't believe the criminal justice system is "broken," as Holder suggested in a speech in 2013. And more than three-quarters of those surveyed said they don't believe that the justice system disproportionately punishes people of color.
A report released last fall by the Sentencing Project, a group that advocates for prison reform, suggested that 1 in every 3 black men born in 2013 could expect to go to prison at some point in their lives, compared with 1 in every 6 Latino men, and 1 in every 17 white men, if current incarceration trends continue.
According to DOJ data cited in the report, police arrested black youth for drug crimes at more than twice the rate of white youth between 1980 and 2010, nationwide. Yet a 2012 study from the National Institute on Drug Abuse found that white high-school students were slightly more likely to have abused illegal drugs within the past month than black students of the same age.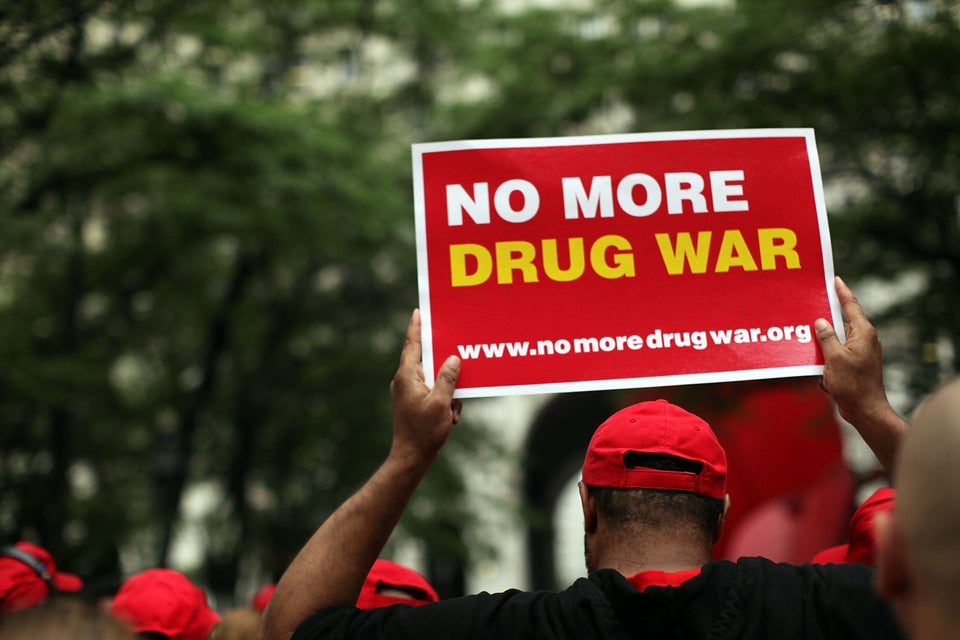 27 Reasons Why The U.S. Shouldn't Lead The War On Drugs
Popular in the Community