In recent years, law enforcement officials nationwide have reported increases in human trafficking. By some estimates there are around 20,000 victims brought into the United States each year. The victims come from countries around the world including China, the Ukraine, Estonia, Brazil, Vietnam, Korea, Mexico and the Dominican Republic, among others. Many victims were born in the US. The vast majority were smuggled to areas like Boston for the purposes of prostitution and were set up in apartments, massage parlors, and other "traditional" venues. But investigators have also noted something else in recent years. The growing use of nail salons to hide and legitimize human trafficking activities. Our investigative team at WGBH Radio in Boston took a close look at this issue and the following is the first of four-stories series on human trafficking in New England and elsewhere around the country.
At a nail salon in South Boston, a customer holds out both hands and waits for the young technician sitting in front of her to perform her magic.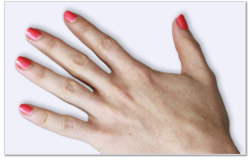 The fingernails transform from a natural beige to a vibrant orange in a matter of minutes with the expert dab of a brush. It's an everyday routine performed at hundreds of nail salons around the state -- in a business that many view as oversaturated. Nevertheless, more and more nail salons are opening up seemingly by the day in strip malls and along shopping avenues in even the tiniest of towns. The majority, which are owned and operated mainly by Vietnamese immigrants, function straightforwardly as nail salons. But state and federal law enforcement officials believe that the owners of some shops are engaged in illicit activities that may include money laundering and human trafficking, where women are forced or coerced to work for free or engage in sex for a fee. Until recently, this shop in South Boston was owned by a man who is suspected of running one such enterprise and is now being investigated by a federal grand jury.
Much further along Dorchester Avenue in the Fields Corner area of the city, people are darting in and out of mom and pop stores. In the air, you can hear smatterings of Haitian Creole, English minus the R's, and Vietnamese. Two souped-up cars are double-parked on this street. Life seems normal. So normal that Quac Tran, the director of the Vietnamese American Civic Association, is astounded to hear that human trafficking might be taking place in his community.
"Not human trafficking," says Tran. "Not in America. Human trafficking in the sense of prostitution? It's not happening here. Let's put it that way. It's not happening here."
Immigration lawyer Julie Dahlstrom thinks otherwise. Dahlstrom represents women who have been victims of sex and labor trafficking across the state. A Worcester-based advocate for Lutheran World Services, Dahlstrom also sits on the Massachusetts joint task force on human trafficking.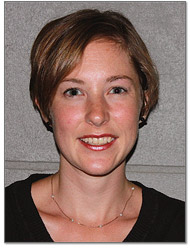 Julie Dahlstrom, advocate
for Lutheran World Service

"I think there is a reluctance to believe that this is happening in our communities and I'd say especially in affluent communities in and around Boston," says Dahlstrom.
People believe that this is an international problem, that it happens in other countries. It happens in Third World countries; it doesn't happen within our communities. It doesn't happen in nail salons or massage parlors that we frequent or with women that we might know or interact with, but it does.
"Wherever you have immigrants, you have potential for human trafficking," says Tom Perez, assistant attorney general for civil rights in the US Justice Department, which under the Obama Administration has made human trafficking a priority issue. "People can be brought in and forced to work in a number of different employment settings. And the settings range from nail salons to sweatshops."
Norma Ramos, executive director of the New York-based Coalition Against Trafficking in Women, says there's often a thin line between sex and labor trafficking.
"With nail salons for instance, the labor trafficking of Asian women, you can have those women being labor trafficked to work in those salons during the day, and then pulled into sex trafficking at night."
One Boston-area man is alleged to be engaged in both: As mentioned above, WGBH has learned that federal, state, and local law enforcement officials are currently investigating a Dorchester businessman suspected of running a human trafficking operation and using the nail salon business as a cover. But it's not as unusual as one might think.
IT'S HAPPENING NATIONWIDE
This past year, police in Springfield, Massachusetts, raided a nail salon suspected of being a front for prostitution and similar arrests have taken place around the country.
In York, Pennsylvania; East Orange, New Jersey; Salem, Virginia, and just outside of San Jose, California, over the past year, police have discovered women who have been virtually enslaved in nail salons. Some for sex. Others exclusively for labor. In New York last year at the Babi Nail Salon, six Chinese immigrants came forward to say that they had been forced to work without pay for the owners, who also allegedly abused them physically. In a separate case in New York, police arrested a woman in Queens for allegedly forcing Korean women to work in a nail salon, which reportedly advertised a "stimulus plan" on a sign in the window, and offered sex acts for prices ranging from $60 up to $120. But why nail salons?
Twenty-six-year-old Donna, who was forced into prostitution at an early age, thinks she knows why:
"One of the girls that I was around was told, 'It's okay, he just wants a massage,'" says Donna. "And of course the john would sort of ask for more and of course it was always in exchange for money. So I think that the police at this point probably have caught onto their game and are looking for new cover-ups. So if nail salons is their new thing, it's not a surprise to me."
The nail salon business is flourishing nationwide. In Massachusetts alone, individual cosmetology licenses -- including for nail technicians -- are up 16 percent in the last two years. And George Weber, the director of the Mass Division of Professional Licensure, says licenses for cosmetology shops themselves are up 39 percent over the same period.
"To open a nail salon," says Weber, "You first have to have a manicurist license and that is the license that requires the least number of hours to open. That's a hundred-hour program. Then you have to have the occupancy permits from your locality and you have to have us inspect it. So the reason in part for the proliferation is it's the easiest way to get into business."
"But the other is, nail salons are -- for the most part -- a cash business," says Paul Taylor, a former cop and inspector for the Division of Professional Licensure, who for years has been investigating the connections between nail salons and human trafficking. "So you can launder all the money you need out of there. You never need a customer."
Weber adds, "Now, it cannot be overstated, that the vast majority of nail salon and cosmetology shops in New England, including those operated by new immigrants, perform the services for which they were set up: hair, face, nails, and feet. But have there been allegations of money laundering? Yes. Have there been allegations of people coming from out of state, of transporting individuals to engage in prostitution? Yes. Have we been cooperating and working diligently with law enforcement officials to prevent that? Yes."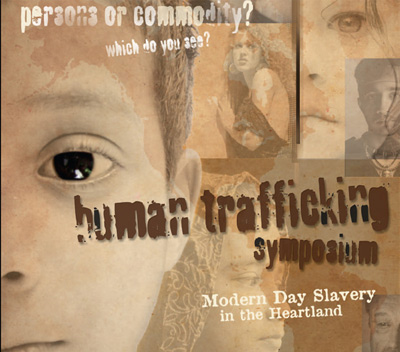 Sergeant Arlin Vanderbilt, who heads the vice crimes unit in San Francisco, relies on common sense and a fluent command of Korean to sniff out human traffickers, but he says they are becoming a lot smarter.
"Same situation here. We regulate massage in this town at a municipal level. The police department used to handle those duties, now the health department does it. We work together with them to do inspections. So it doesn't take long for the crooks to figure out that the City doesn't directly regulate cosmetology. That's a pretty simple transition for a lot of these places to make. They usually tend to do it on a smaller scale than the traditional massage parlors. And they are finding how to use the 'ordinariness' of nail salons to their advantage."
"Back 5 or 8 years ago during the peak, we had massage parlors that had capacity for up to 20 customers at a time,"
"The nail salons now are usually much smaller, usually only two or three rooms. I think that's especially where we see these women who are former victims of trafficking. Especially in the smaller places if you're considering the issue of the proprietor's relationship with the trafficker, it's much easier if you're running a small nail salon to just deal directly with the women."
Nail salons may be the more unusual setting for sex trafficking, but most victims around the country and here in southern New England continue to be prostituted in ways that are familiar -- via massage parlors, strip clubs, and in so-called gentleman's clubs. Often times these venues are connected to nail salons for the purpose of moving trafficking victims from one location to another.
Phillip Martin -- senior investigative reporter
Steve Young -- editor and executive producer
Katie Broida -- researcher
Nic Campos -- researcher

Support HuffPost
The Stakes Have Never Been Higher
Related
Popular in the Community