One man is dead and another hospitalized after a bizarre assault off Miami's MacArthur Causeway reportedly forced a police officer to open fire.
City of Miami police say the incident began Saturday afternoon about 2 p.m. when an officer responded to reports of 2 men fighting in the bike path of the Biscayne Boulevard exit ramp, alongside the Miami Herald's parking garage. There, according to the Herald, the officer observed a naked man eating another man's face:
The officer...approached and saw that the naked man was actually chewing the other man's head, according to witnesses. The officer ordered the naked man to back away, and when he continued the assault, the officer shot him.

The attacker continued to eat the man, despite being shot, forcing the officer to continue firing. Witnesses said they heard at least a half dozen shots.
View surveillance video of the shooting below. (May not be suitable for all viewers.)
Officials have yet to identify the officer involved, the deceased, or the victim. The incident snarled traffic on the causeway for hours during busy Memorial Day weekend as multiple lanes of vehicles were routed around the crime scene.
UPDATE, 5/27: While Miami Police remain tight-lipped about the incident, investigators are asking witnesses to contact authorities. The Herald reports detectives believe the victim may have been homeless and the naked man suffering from "cocaine psychosis," which could have prompted him to remove his clothing.
Related
Before You Go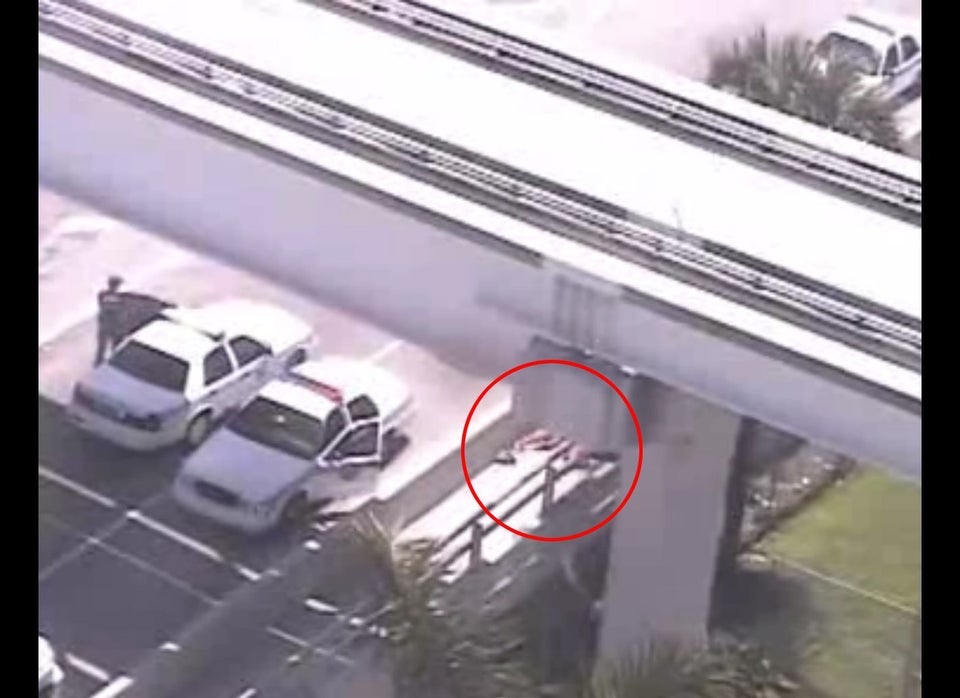 Miami 'Cannibal' Attack
Popular in the Community