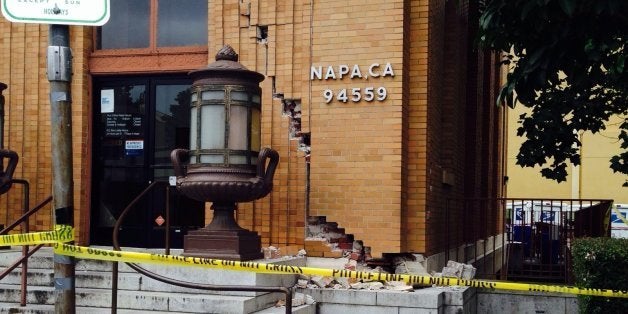 SAN FRANCISCO -- Early Sunday morning, a 6.0 magnitude earthquake struck just outside Napa, California, leaving at least 87 individuals injured and damaging property across the North Bay.
The quake, which was the strongest to strike the San Francisco Bay Area since 1989's 6.9 magnitude Loma Prieta, left thousands without power and damaged at least 50 gas mains and 30 water mains. Residents near the epicenter described a rolling tremor lasting nearly a minute, knocking over shelves and causing dishes to fall out of cabinets. Many residents across Napa and Sonoma counties were still without power at 10 a.m. local time.
Skip Karabian, who lives off of Napa's Silverado Trail with his wife and two children, said he found several cracks on the exterior of his home following the 3:20 a.m. earthquake. However, apart from a lamp and a few other items getting knocked over, his home was largely spared the worst of the damage.
"It jolted us right awake," he said. "As soon as we were capable of jumping up, we got up and checked on the kids and walked around the house."
Closer to the epicenter, residents reported more serious damage, in addition to several fires. Downtown, many storefronts and restaurants were blocked off, and glass littered the streets.
Nicky Nickelson, who lives downtown, said her apartment building was severely damaged.
"It started off as a really slow rumble, and all of a sudden my bed started shaking like I was on a roller coaster," she said. "When I grabbed my flashlight and looked at all the damage around my house, it was overwhelming."
Nickelson said the sheetrock on the exterior of her building had crumbled during the earthquake, leaving wood exposed. A water main on her block burst, causing the street to flood.
"Nobody could make phone calls for 30 minutes," she said. "There were constant sirens and helicopters all morning."
Speaking at a press conference Sunday morning, Napa Division Fire Chief John Callanan said six structure fires had been reported. However, the vast majority of the injuries were believed to be from falling debris. Among three individuals critically injured, Callanan said, was a "young child" hurt by debris from a collapsed fireplace.
One of the more striking images in the aftermath of the quake was a photo shared by Silver Oak Winery CEO David Duncan showing dozens of broken wine bottles littering a cellar floor.
Silver Oak's Ian Leggat told The Huffington Post that "a couple hundred bottles" and several barrels had fallen or sustained damage, but the Napa winery's employees were all uninjured and the tasting room was open for business as usual.
"From a human standpoint, we're in good shape," Leggat said.
Here are some photos of the damage caused by the tremors: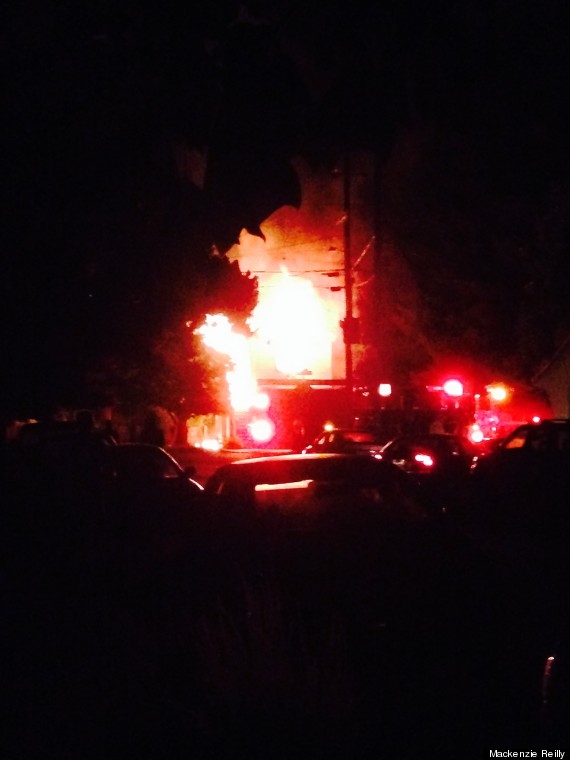 A fire burns on Napa's Laurel Street following the quake. (Photo by Napa resident Mackenzie Reilly)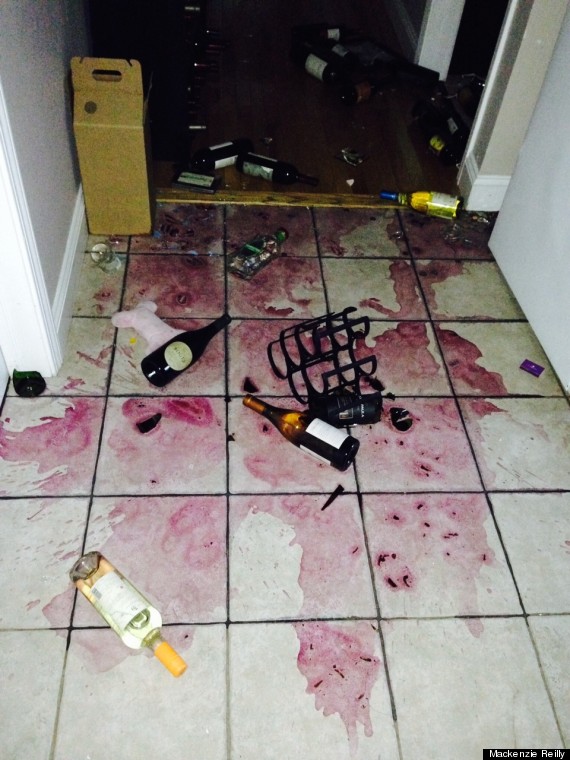 Broken wine bottles in a home in downtown Napa. (Photo by Mackenzie Reilly)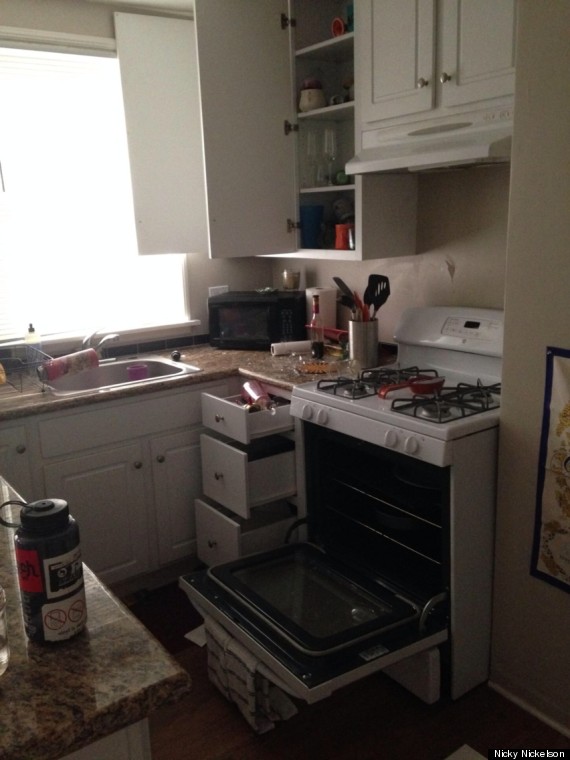 The jolt's impact on a Napa kitchen. (Photo by Nicky Nickelson)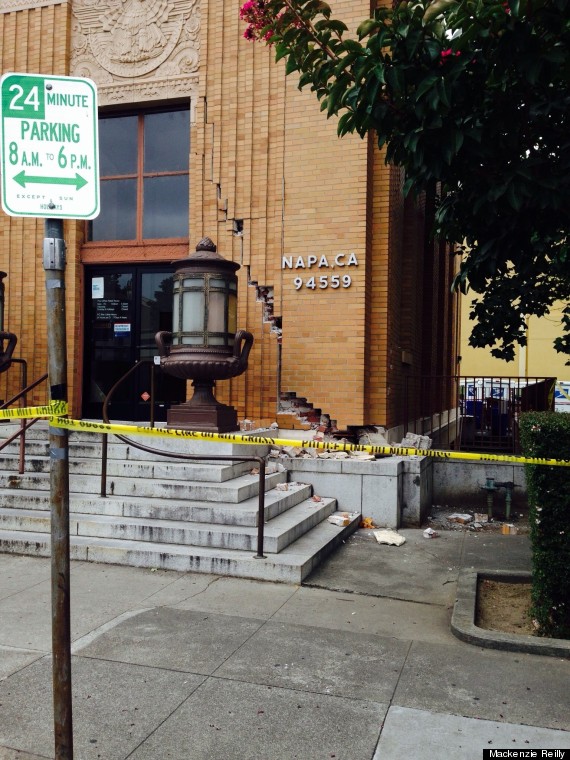 Napa Post Office building on Second Street. (Photo by Mackenzie Reilly)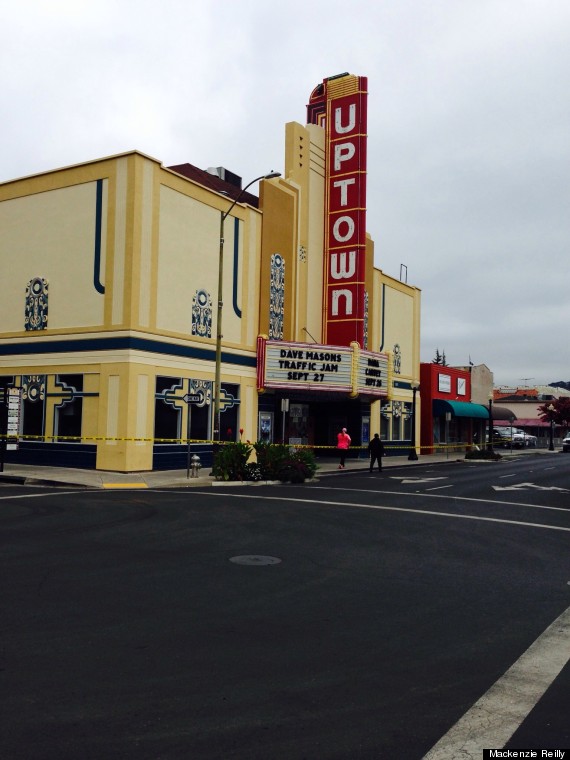 The exterior of Napa's Uptown Theater roped off following the earthquake. (Photo by Mackenzie Reilly)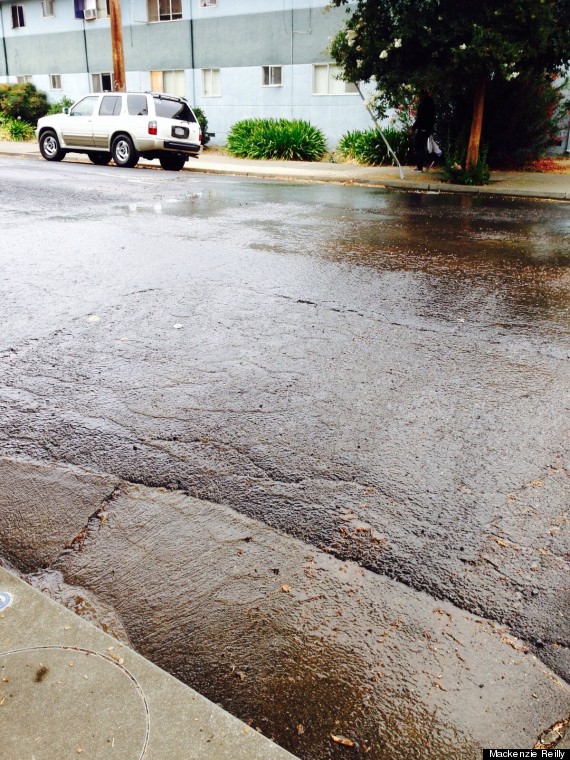 Water leaks on Napa's Oak Street following a main break. (Photo by Mackenzie Reilly)
Fallen bricks outside a Napa business.
Repairs underway at damaged Napa home.
More property damage in downtown Napa.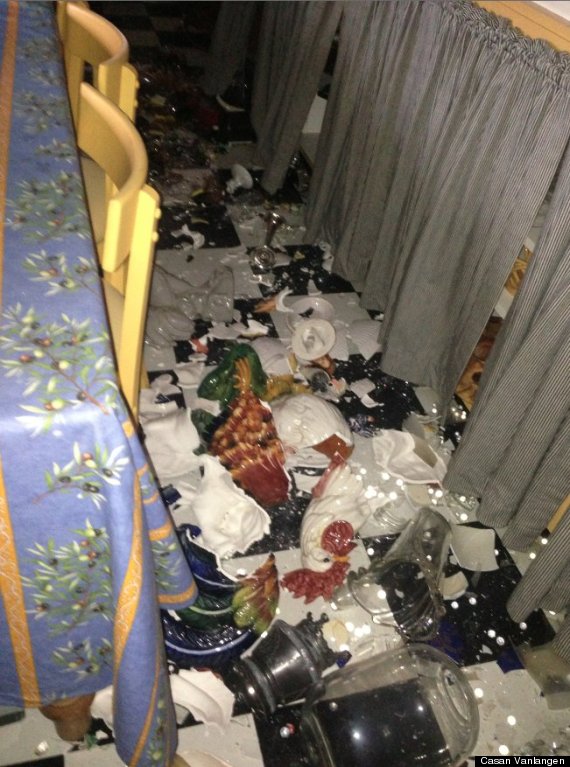 Damage following an engagement party on Dry Creek Road in Napa, California. (Photo by Casan Vanlangen)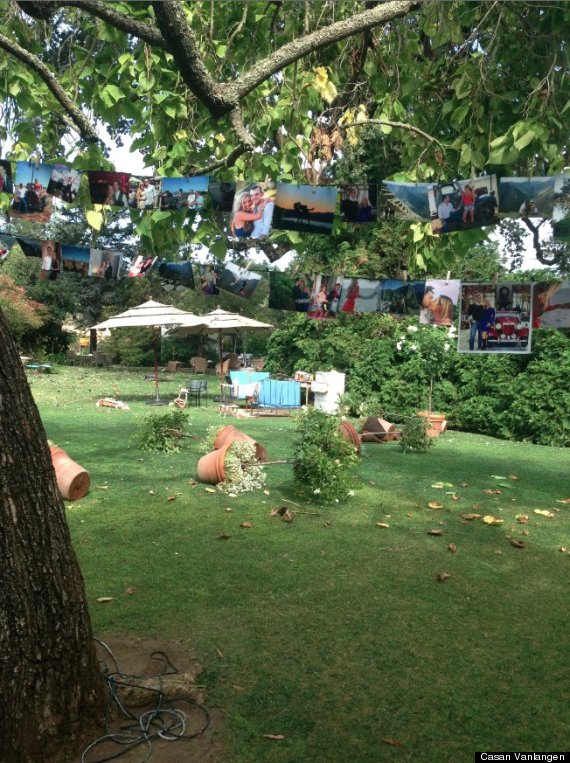 More from the same Napa engagement party. (Photo by Casan Vanlangen)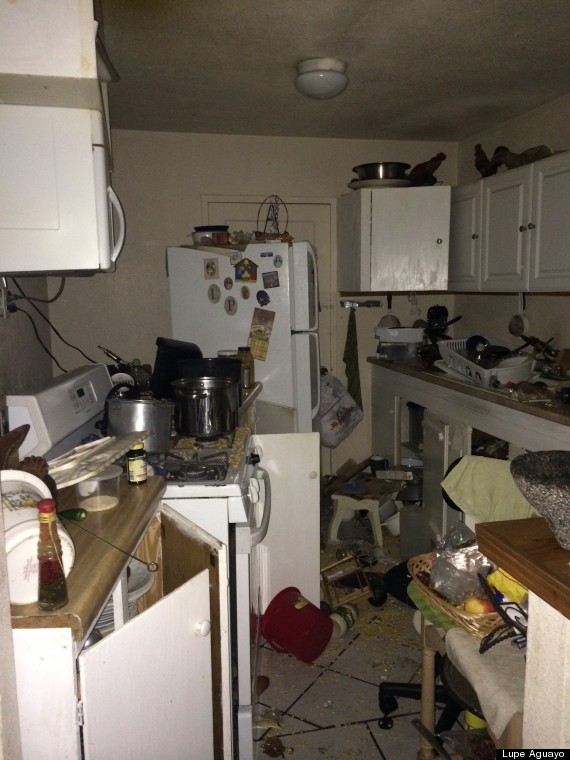 A damaged kitchen off of Napa's First Street. (Photo by Lupe Aguayo)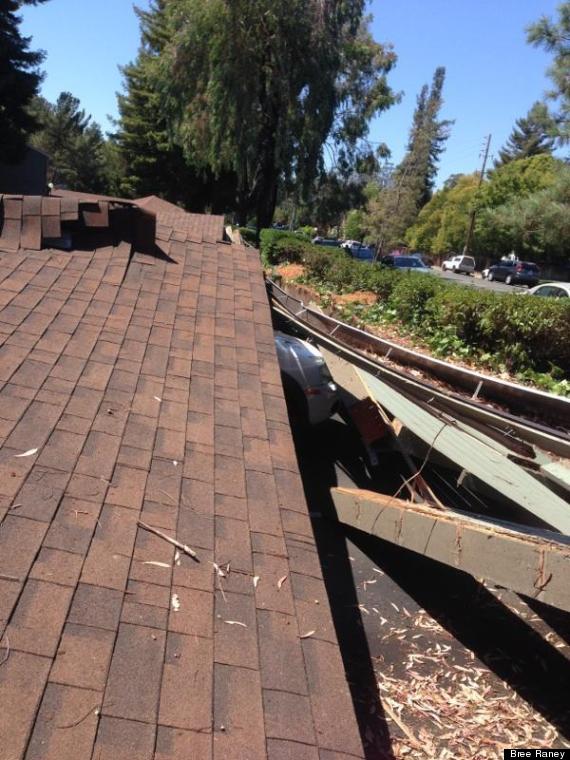 A damaged carport at the Charter Oaks Apartments in Napa. (Photo by Bree Raney)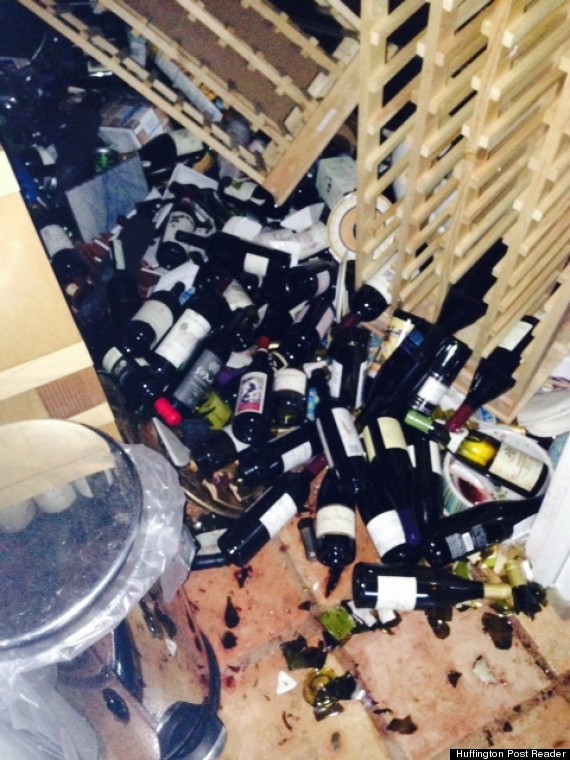 Photo submitted by a Napa-based Huffington Post reader who wished to remain anonymous.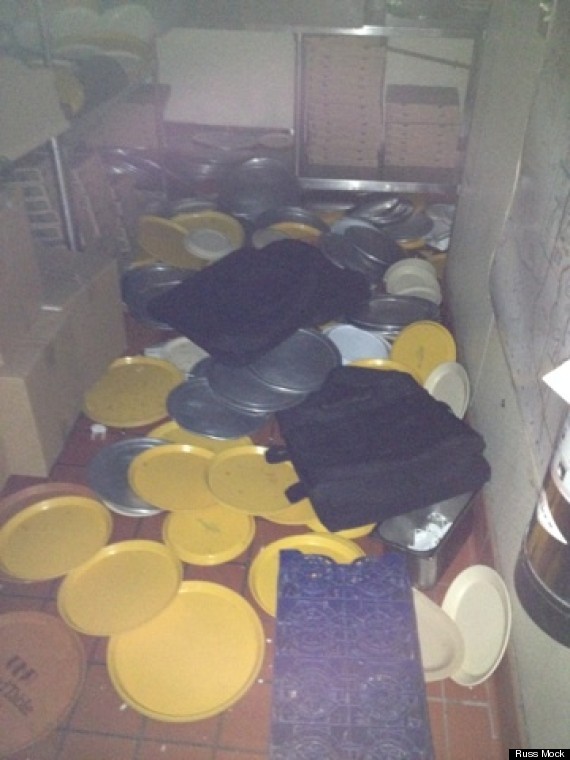 Earthquake aftermath at a Round Table Pizza on Napa's Solano Avenue. (Photo by Russ Mock)
Did your home or business experience earthquake damage? Email mollie.reilly@huffingtonpost.com with photos.
This is a developing story and has been updated.
Follow HuffPost's liveblog below for more updates:
Related
Popular in the Community