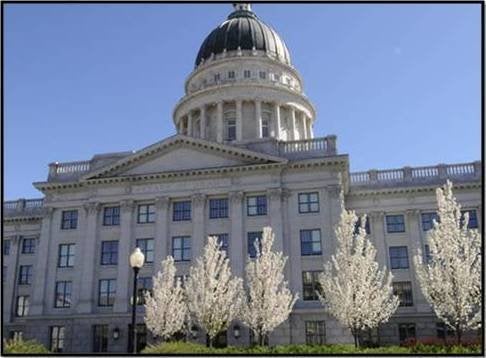 State legislators from around the country are stopping into classrooms this year to meet with students as part of the "America's Legislators Back to School" program organized by the National Conference of State Legislatures.

Roughly 1,200 lawmakers are participating in the year-long program, which was founded by NCSL 14 years ago. The curriculum is designed to teach students what it's like to serve in elected office and to foster skills in debate, negotiation and compromise, said Karl Kurtz, who is helping to organize the program for NCSL. Legislators started hitting the classrooms last week.

Utah state Rep. Carol Spackman Moss (D-Salt Lake City), a retired public school teacher of 33 years, underscored the power of young people in the political process when visiting with students.

"My biggest emphasis when teaching about state government is 'your opinion counts, you're the future voters, you're the ones who can change communities,'" she said.

Moss cited an example of the practical impact that students can achieve. In 2009, she began working with a group of sixth-grade students on a project to reduce emissions caused by idling cars.

"The kids did research on the harmful effects of auto emissions and came up to the Capitol four times to give presentations to a House committee," Moss said.

Their efforts resulted in a non-binding resolution encouraging the citizens of Utah to eliminate all unnecessary idling of motor vehicles, which passed the legislature with bipartisan support and was signed by the governor in 2010.

Using a curriculum developed by NCSL, legislators reach students from grades K-12.

Virginia state Del. Chris Peace (R-Mechanicsville) has participated in the program since 2006. He said he uses the classroom time as an opportunity to hear the concerns of young people in his state.

"High school students are focused on jobs and the economy. They ask about tuition costs and are concerned about paying for college without getting into huge debt."

Peace added, "It's great to have the opportunity to go into schools and talk to students about our democratic republic, and leave them a little better informed."
Popular in the Community