Instead of pushing you to check out the most critically acclaimed shows and movies the service has to offer, the Netflix homepage reflects back what it thinks you already want and tricks you in various ways into doing so. And that means if you like lame things, Netflix will try to convince you to watch more lame things.
I've had firsthand experience with this over the last year. Despite being a very, very cool person, Netflix has become convinced I want to watch absolute trash. Why? Because I've written multiple stories for HuffPost that have required me to watch the worst things Netflix has to offer. When you spend hours checking out terrible movies and conspiracy documentaries, the Netflix homepage becomes a cesspool for objectively bad content.
To fix my homepage, I should go into user settings and delete my viewing history. Maybe I should even contact customer support with a photo of me wearing a sweet jean jacket like someone who is definitely cool. But before doing that, I figured it'd be helpful to report back from this dark place to share a few signs Netflix thinks you're totally lame.
And if you want to stay informed about what's joining Netflix on a weekly basis, be sure to subscribe to the Streamline newsletter.

Streamline makes recommendations for streaming shows and movies. Every Saturday, Streamline highlights the best shows to watch online, with a focus on Netflix.
1. Netflix features categories on your homepage that suggest you're basically a shut-in.

A couple weeks ago, I did a deep-dive into the various "secret categories" that Netflix promotes on user homepages. A few of these categories stood out for what Netflix must think of the person who finds these as options.
"Casual Viewing" suggests the user wants mindless content. Or maybe that the user is high. This also seems to be the category for suggesting the most popular shows on Netflix such as "Friends" and "The Office."
"Girls Night In" teases the user for not going out and bingeing on Netflix instead.
"Brain Food Docs" has an explicitly "smart" name, but in reality, features "docs" like "Animals with Cameras." It looks like another category to watch while high, dressed up to make the user feel better about doing nothing.
Of course, turning off your brain can be productive for your well-being. Especially with the scary state of the world, sometimes we all just need to zone out and reset. But when Netflix starts suggesting purely lighthearted content to you, it's time to examine whether your time with the service is actually fruitful.
2. Your personalized "Trending Now" section features the Netflix Originals that have gotten bad reviews.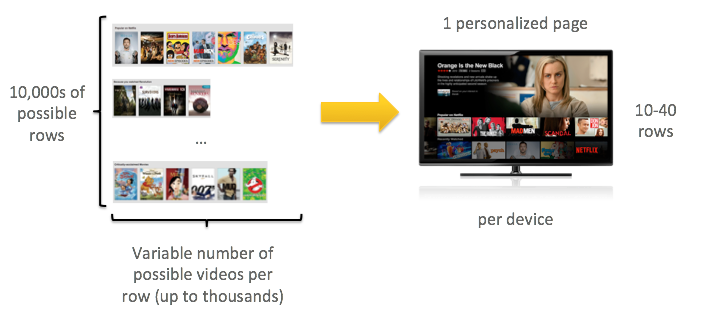 The term "Trending Now" isn't exactly accurate, as Netflix explained in a 2015 blog post. Netflix customizes this category row (as it customizes all category rows) to tailor the suggestions to what it perceives as your taste.
So, while you think choosing a show or movie from this section might be a surefire way to check out what everyone else will be talking about, in reality, Netflix simply gives you what it thinks you already want.
Netflix often uses this "Trending Now" category row to promote Netflix Originals. In looking at suggestions on my own broken Netflix account, the service thinks I should check out "Disjointed." That sitcom about a cannabis dispensary famously got terrible reviews and didn't make it past two seasons. I imagine millions of Netflix users aren't watching this show to make it "trending" right now. Netflix just has this belief that I like bad shows.
3. The promotional photos on your homepage highlight obscure, uncool characters that Netflix thinks will appeal to you.

Back in December 2017, Netflix announced that it would customize the promotional images it shows to users. The company explained this choice by using the movie "Good Will Hunting" as an example. If a user tended to watch romantic comedies, then the promotional image for "Good Will Hunting" would show two characters kissing. If a user tended to watch comedies, then Netflix would make sure Robin Williams featured prominently in the image.
This has led to a recent controversy as black users realized that Netflix would choose promotional images that featured black characters, even for shows and movies in which those characters had extremely small roles.
The opposite is also clearly true. As a white male (especially as one who had to watch multiple "right-wing" things on Netflix for work), Netflix uses a photo of the one, recurring white male character in the predominantly black cast of "Dear White People." David Schwimmer and John Travolta get featured for "The People v. O.J. Simpson," even though the female and black characters have much larger and critically lauded roles. "Seven Seconds" features multiple black women (including Regina King!), but who gets featured? You guessed it ― the white, male character.
Netflix chooses the photos that it thinks will reflect who you are. If you start seeing the lame characters pop up in all the photos on your homepage, you should take a long look in this strange mirror.
4. Perhaps most obvious: your "Top Picks" section has some of the dumbest things Netflix has to offer.

While the other signs have been subtle, Netflix's "Top Picks" section outright tells you what the company thinks about your viewing habits. If Netflix suggests lame things to you here, then Netflix thinks you're lame.
Although "The Great British Baking Show" is delightful, none of the other shows I've screen-grabbed above remotely appeal to me. I'm guessing the "Ron White" special got recommended because I watched the conservative David Spade movie "Father of the Year" in its entirety to make fun of it for an article.
I know nothing about "Stunt Science" or "Brain Games" and also am not sure why Netflix recommended them here. I imagine the latter comes from the time I felt obligated to check out an episode of "Magic for Humans" when tons of outlets were talking about it, but who knows. Maybe Netflix knows something deep about my psyche that I don't.
5. Netflix keeps promoting its terrible blockbuster fails to you, because it knows you'll click.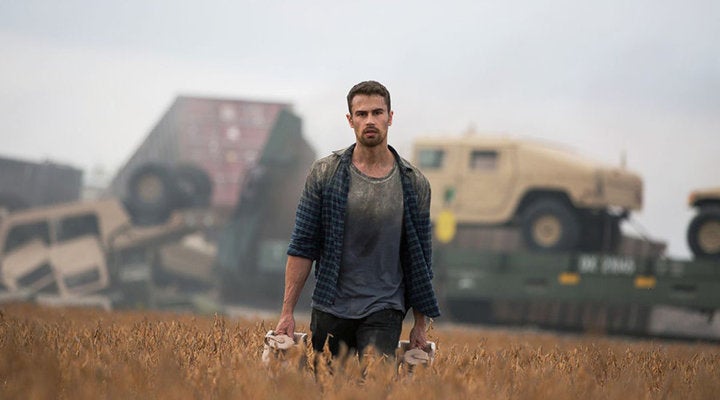 Netflix has built a reputation this year for acquiring hugely ambitious sci-fi and dystopian movies that have great trailers but are ultimately unbelievably awful. These include but are not limited to: "The Cloverfield Paradox," "Mute," "How It Ends," "Tao," "The Titan" and "Extinction."
Despite these movies being bad, Netflix still tries to push them on users, especially users like me who have watched too many of them. If you find that Netflix keeps suggesting movies like "How It Ends," that's a surefire sign Netflix thinks that, well, you're lame. I'm sorry.
If you want to be less lame with your show and movie choices, make sure to subscribe to the Streamline newsletter as that recommend the best shows and movies to watch every week.