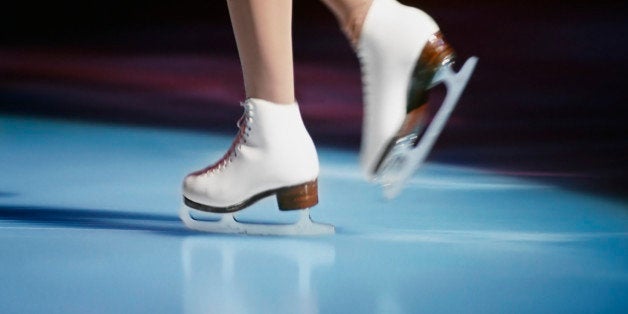 It wasn't always clear that Sasha Nicole Lanser would be successful ice skater, let alone make it to Disney on Ice. When she was just 4 years old, she was diagnosed with Juvenile Rheumatoid Arthritis in her knees and had a hard time walking. Ice skating didn't seem like a natural path for Sasha to follow, but she saw how much fun her older brother was having playing ice hockey and she wanted to get on the ice too. Her parents couldn't say no and, despite the odds, Sasha started skating when she was 6.
Other obstacles were placed in Sasha's path as well. Her father's job took her around the world. She was born in Seattle, but also lived in New York, Massachusetts, Connecticut, Australia and England growing up. While the stress of constantly moving and having to find new rinks and coaches may have deterred some aspiring skaters, Sasha credits her success in part to moving so frequently. She loved that she always had someone with a fresh eye helping her improve her skating and that she was able to receive guidance from people all around the world.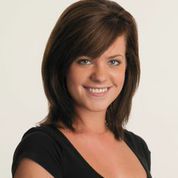 Sasha began to compete professionally, but she sustained many injuries along the way to her neck, back and hips. But even that didn't deter Sasha who says that you have to fall -- a lot -- to learn. But, her perseverance paid off and she won the 2007 British Ladies Champion title.
When Disney on Ice was touring England in 2011, Sasha decided to audition. She didn't know what to expect, but she knew she wanted to continue skating. When she got the call telling her she had been hired as an ensemble skater she was excited -- and immediately set her sights on one day landing the role of Tinkerbell, her favorite character in the show. She was thrilled when she reached her goal and got the part.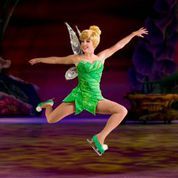 Why Tinkerbell? As Sasha tells it, Disney on Ice tells the story of Tinkerbell being born before she famously meets Peter Pan. Tinkerbell is trying to figure out her talent and isn't happy with being a Tinker. She wants to be something more fun than a Tinker, like a Garden Fairy or Water Fairy, but fails. Luckily, Tinkerbell's friends help her embrace her talent and by the end of the story, she has accepted herself as she is and is happy.
As Tinkerbell, Sasha has traveled all over the world -- to, Spain, Portugal, Ireland, Northern Ireland, Belgium, Holland, France and Switzerland. England was a fun spot for her and she also landed a gig teaching Sting and Guy Ritchie's families skating in Sting's backyard there. But, her absolute favorite tour stop was in South Africa, where her elderly grandmother got to see her skate for the very first time.

For all of the little girls out there who want to be ice skaters, Sasha says she wants them to stick with skating, no matter what. Between challenges brought on by Juvenile Rheumatoid Arthritis, constant moving and numerous injuries, Sasha still made it through and landed her dream role. She wants every child with a dream of skating to know: "Don't ever give up. It's a great life to be a part of."
REAL LIFE. REAL NEWS. REAL VOICES.
Help us tell more of the stories that matter from voices that too often remain unheard.