The American Academy of Pediatrics has issued new guidelines regarding the consumption of fruit juice.
According to a report published in the Journal of Pediatrics, the AAP advises that infants under the age of 1 should not drink fruit juice unless there is a strong medical reason for it, such as the treatment of constipation. This recommendation is an expansion of previous guidelines, which said no juice for babies under the age of 6 months.
"Fruit juice offers no nutritional benefits for infants younger than 1 year," the report states. "Fruit juice offers no nutritional benefits over whole fruit for infants and children and has no essential role in healthy, balanced diets of children."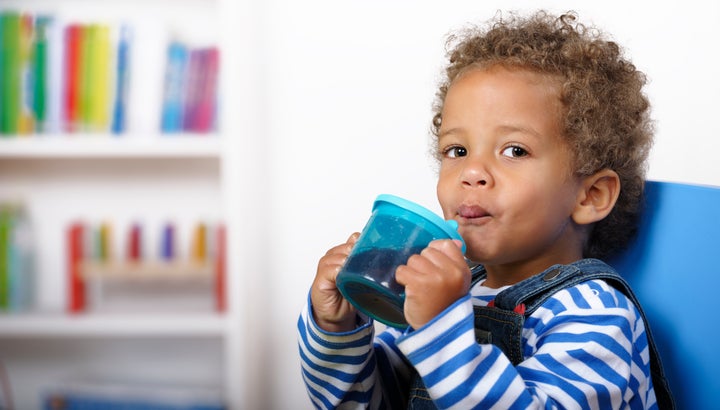 The new guidelines recommend that juice intake should be limited to ― at most ― four ounces per day for toddlers, four to six ounces per day for children ages 4 to 6 and eight ounces daily for kids from 7 to 18 years old. That eight ounce serving makes up one cup of the two to two and half cups of fruit servings recommended per day.
In the past, the recommendation was four to six ounces for 1- to 6-year-olds and eight to 12 ounces for kids over 7.
"Toddlers should not be given juice from bottles or easily transportable covered cups that allow them to consume juice easily throughout the day," the article also notes. "Toddlers should not be given juice at bedtime."
These guidelines refer to 100 percent fruit juice products, as opposed to juice drinks. The AAP has noted that juice drinks are nutritionally inferior to fruit juice, as they contain between 10 and 99 percent juice, as well as additives like sweeteners, flavors, and fortifiers.
The AAP released a video to explain the guidelines:
Data cited in the Journal of Pediatrics suggests that kids from 2 to 18 years old have been consuming almost half of their fruit intake in the form of juice, though the proportion has decreased recently.
"Although juice consumption has some benefits, it also has potential detrimental effects," the report notes, pointing to its high sugar content, which can increase risk for dental cavities and contribute to high calorie consumption. The lack of dietary fiber in fruit juice also causes faster sugar absorption.
Instead, the AAP recommends doctors encourage kids to eat more whole fruits, which contain the fiber absent from juice and typically don't lead to increased calorie intake due to the higher amount of time required for consumption.
"Fruit juice offers no nutritional advantage over whole fruit," the report states, advising pediatricians to advocate for less fruit juice in their patients' diets.
Still, it notes, "One hundred percent fresh or reconstituted fruit juice can be a healthy part of the diet of children older than 1 year when consumed as part of a well-balanced diet."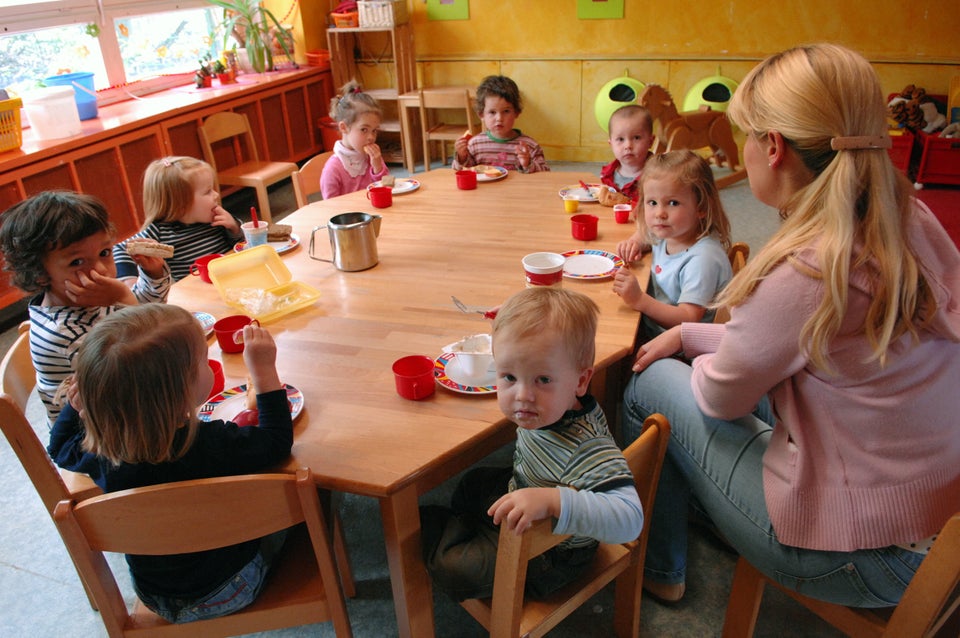 Facts About Childhood Obesity