Rare home video footage of the 1986 Challenger space shuttle tragedy has been uncovered. Originally shot by Steven Virostek, the video has been made available online exclusively to The Huffington Post.
The couple, who had moved from Rhode Island in the early 1980s, were regulars at launches; they became so well-versed in the launch sequence that they knew exactly how many seconds would pass between liftoff and when the solid rocket boosters would separate from the orbiter.
"They went to all the space shuttle launches," Tricia Hunt, the Virosteks' niece, told The Huffington Post. "It was a very big passion for them. They would go at 3 a.m. and get the best seats."
True to form, the couple attended the launch of the ill-fated Challenger on Jan. 28, 1986. Steven, who passed away in the 1990s, recorded video of the launch, which, until now, has never been seen publicly. The Huffington Post licensed the video from Hunt and has edited it for concision.
Hope's excitement is palpable in the 26-year-old video: She can be heard cheering for McAuliffe as the shuttle climbs, yelling "C'mon, Chris! ... Go Chris, Go! Beautiful! Oh, Beautiful, Chris! ... Go, Chris, Go!"
That enthusiasm continues until 73 seconds into the launch, when the shuttle explodes, ultimately killing all seven crew members.
Hope, Steven and their companions realize immediately that something has gone wrong, and their cheers are replaced by cries of shock, horror and disbelief.
A very tense 39 seconds after the explosion, the voice of Steve Nesbitt is heard, broadcasting from the Mission Control Center in Houston: "Flight control is here looking very carefully at the situation. Obviously a major malfunction."
Steven keeps the camera rolling, documenting the aftermath of one of the American space program's worst tragedies, and one that would ground the entire shuttle fleet for nearly three years.
The video ends with Hope's shaking voice reciting a prayer for the dead: "May their souls, and the souls of all the faithful departed through the mercy of God, rest in peace."
Hunt, who came across the video while looking for a recording of her wedding, told HuffPost that her aunt was devastated after witnessing the event.
"After it happened," Hunt said, "for weeks and months they would go to the local beach to search for parts of the shuttle."
Support HuffPost
The Stakes Have Never Been Higher
Related
Before You Go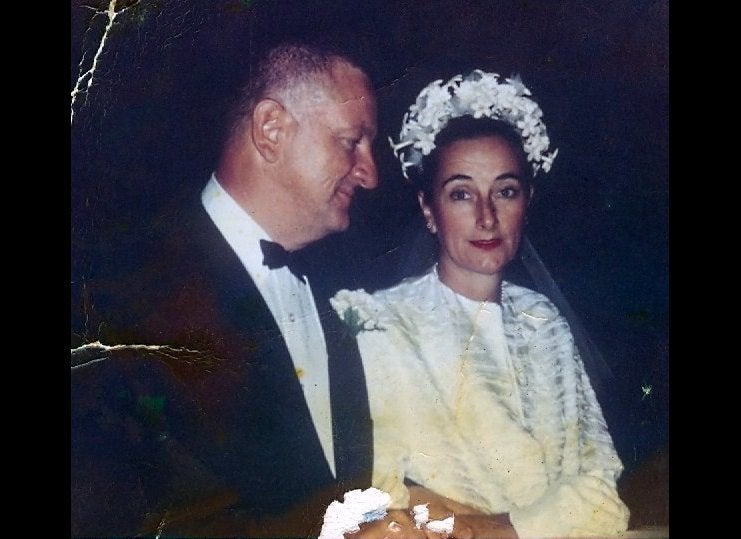 Hope and Steven Virostek
Popular in the Community