Beginning January 22, Park City, Utah will become home to a cinephile's favorite celebration of year, the Sundance Film Festival. While the whole shebang makes us drool with envy over those who've snagged tickets, we've got our eyes firmly fastened on the New Frontier portion of the festivities.
Focusing on the intersection of film, technology and -- of course -- art, the New Frontier champions experimental forms of storytelling that aren't your average indie film fare. From a series of 61 one-minute mini-films to a virtual reality experience meant to simulate that of a bird, the New Frontier films are changing the future language of cinema.

"The primary thing I look for when considering works, both for the New Frontier films section, and the [coinciding] exhibition, is how an artistic or scientific practice innovates or expands the art and craft of cinematic storytelling. Innovation often happens when intelligence, passion, and drive meet limited resources. It also happens when diverse forms of creative expression entangle and hybridize," Shari Frilot, Sundance Film Festival Senior Programmer and curator of the New Frontier exhibition, wrote in an email to The Huffington Post. "New Frontier is filled with filmmakers and content creators who were unsatisfied with conventional modes of expression, and consequently pushed beyond traditional paths of practice to reach for something new and undiscovered."
"I'm interested in films, art works, media experiments that speak powerfully to the art and craft of storytelling," she added, and "to imagining the future of what telling cinematic stories can be."
This year's pickings with gather together everyone from music video director Chris Milk to fine artist Doug Aitken to virtual reality visionaries Félix Lajeunesse and Paul Raphaël. "The film lineup completely eschews any notion of theme, style or category, unless the category is incredible diversity," said Frilot. "The sheer geographic diversity, and the diversity of the filmmakers themselves, is matched only by the diverse and eclectic visions of their films in the line up."
"A theme that might unify the work in this year's edition of the New Frontier exhibition is that they bring the viewer to occupy full immersion inside the storyworld. The works by this year's New Frontier creators allow the viewer to inhabit a consciousness inside the moving image itself, and enter a state of becoming. They compel a penetration of our own bodily presence into the digital tableau. As we make choices in the heat of the moment and wander through virtual storyworlds, our state of being evolves and we become something both additional, and parallel, to ourselves."
Behold, the 10 must-see films at Sundance's New Frontier. If you're lucky enough to attend this year's fair, don't let these go unseen.
1. The Forbidden Room Directors: Guy Maddin, Evan Johnson, Screenwriters: Guy Maddin, Evan Johnson, Robert Kotyk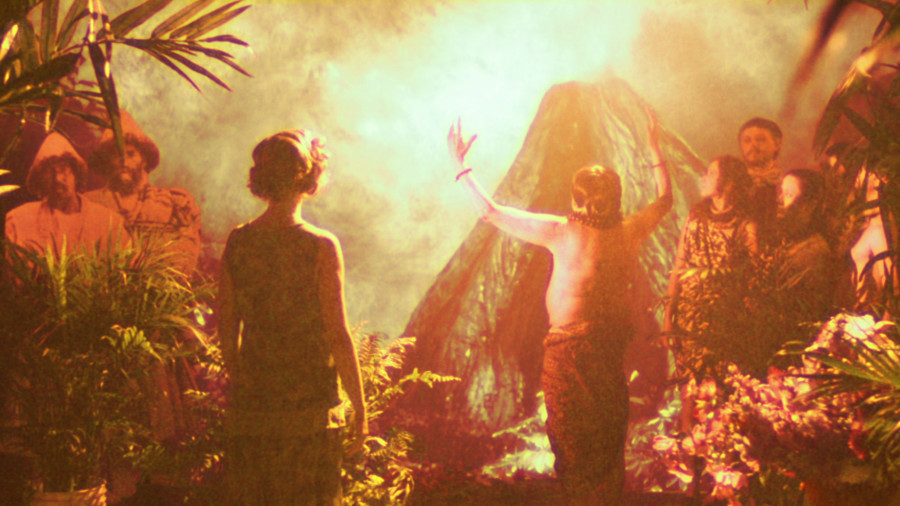 "A submarine crew, a feared pack of forest bandits, a famous surgeon, and a battalion of child soldiers all get more than they bargained for as they wind their way toward progressive ideas on life and love."
2. Station to Station Director: Doug Aitken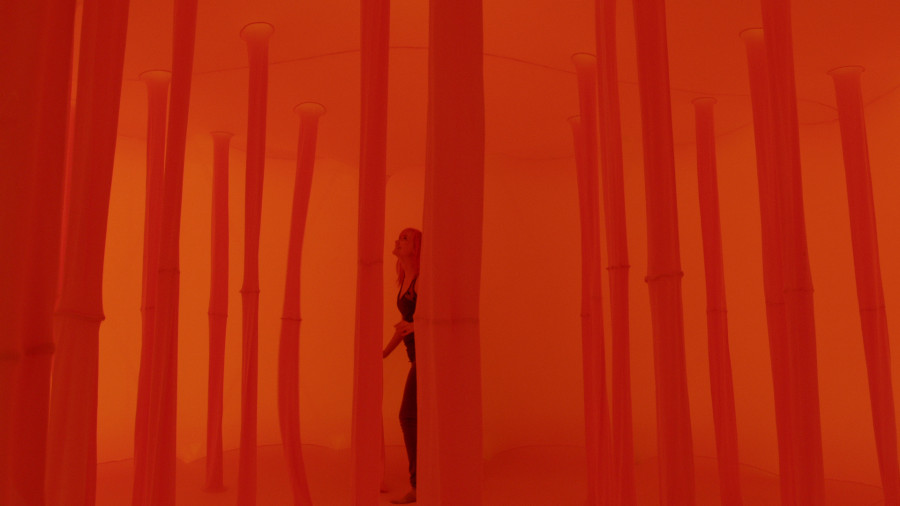 "'Station to Station' is composed of 61 individual one-minute films featuring different artists, musicians, places, and perspectives. This revolutionary feature-length film reveals a larger narrative about modern creativity."
3. Birdly Artist: Max Rheiner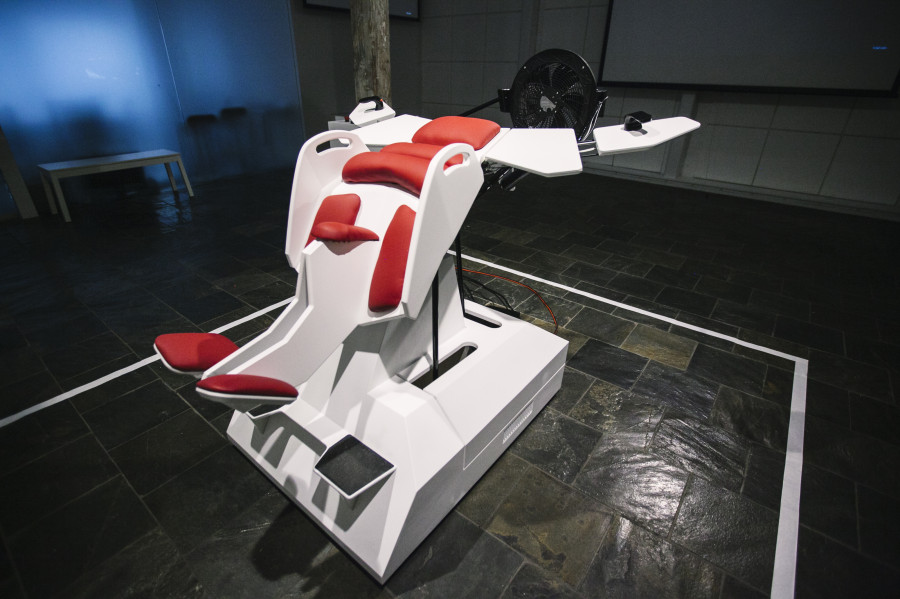 "Flying is one of the oldest dreams of humankind. 'Birdly' is an experiment to capture this dream, to simulate the experience of being a bird from a first-person perspective. This embodiment is conducted through a full-body virtual reality setup."
4. Dérive Artist: François Quévillon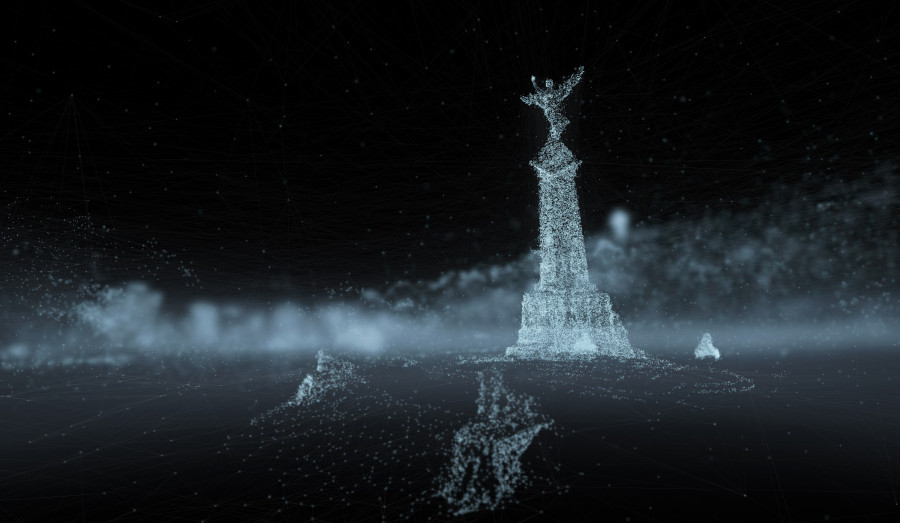 "This interactive installation uses the audience's body motions and positions to explore 3D reconstructions of urban and natural spaces that are transformed according to live environmental data, including meteorological and astronomical phenomena."
5. Evolution of Verse Artist: Chris Milk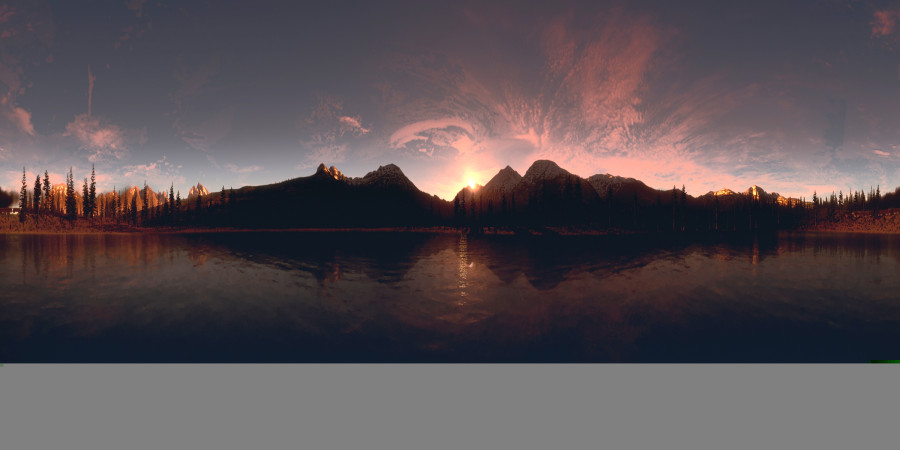 "Chris Milk, working with visual effects powerhouse Digital Domain and virtual reality production company VRSE.works, has created this photo-realistic CGI-rendered 3D virtual reality film that takes the viewer on a journey from beginning to new beginning."
6. Paradise Artist: Pleix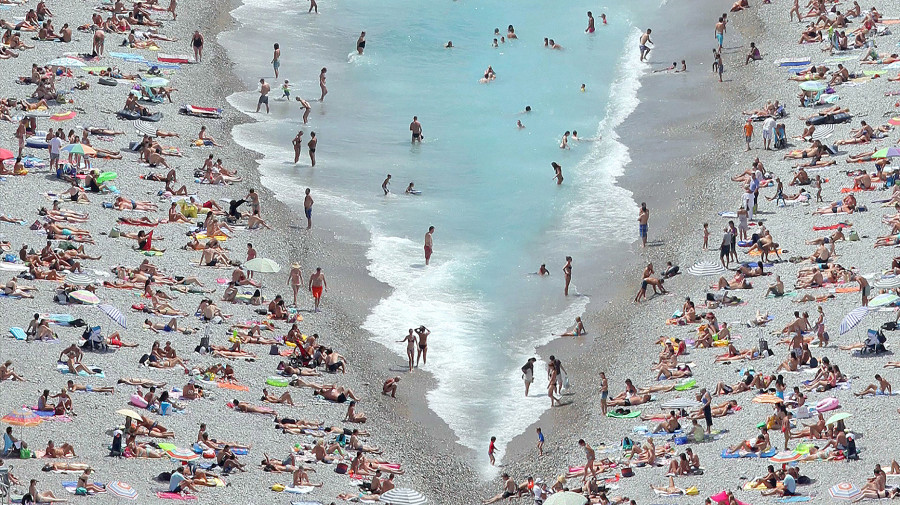 "Paradise is certainly not paradisiacal if you look at it through our eyes. But neither is it totally devoid of humor, melancholy and absurdity. Perhaps it is first and foremost life as it is, and then a touch exaggerated in the digital overdrive."
7. Way to Go Artist: Vincent Morisset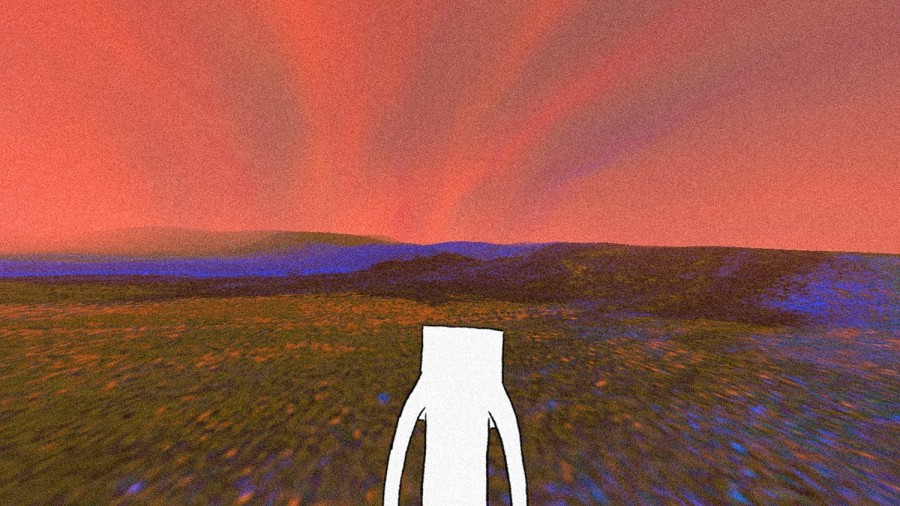 "It is a walk in the woods. It is an astonishing interactive experience, a restless panorama, a mixture of hand-made animation, 360-degree video capture, music, dreaming, and code; but mostly it is a walk in the woods."
8. WILD –- The Experience Artists: Félix Lajeunesse, Paul Raphaël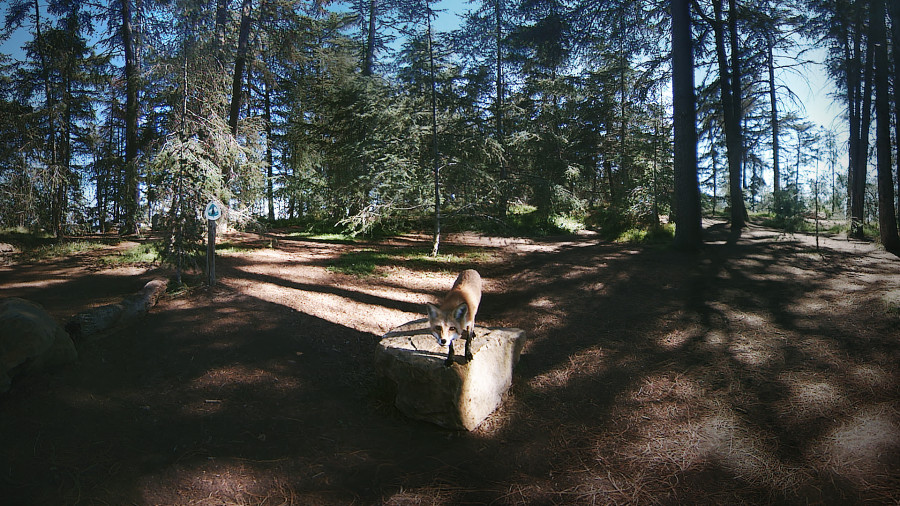 "Fox Searchlight and the Fox Innovation Lab present this virtual reality experience drawing from the film 'Wild.' Viewers enter a fully immersive media environment to join an intimate moment on the Pacific Crest Trail between a woman, Cheryl Strayed (Reese Witherspoon), and her mother, Bobbi (Laura Dern), a vision from the afterlife."
9. Herders Artists: Félix Lajeunesse, Paul Raphaël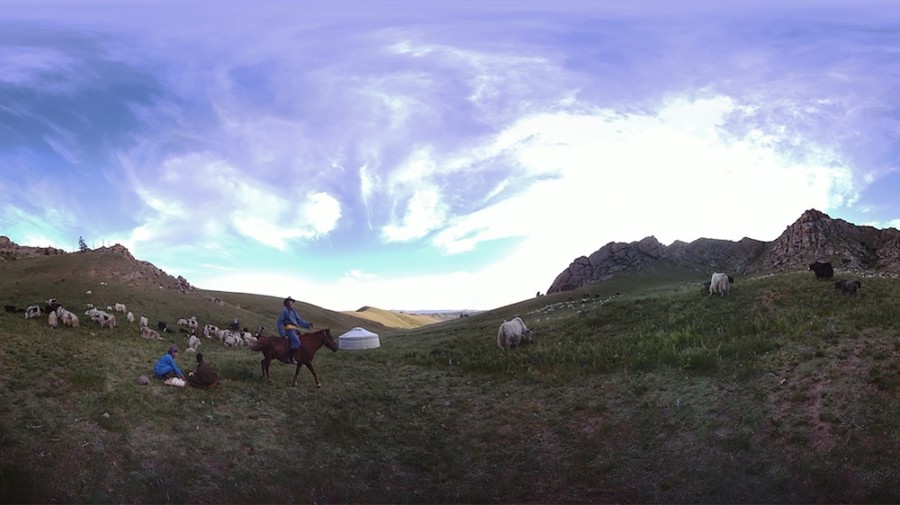 "Mongolian pastoral herders are one of the world's last remaining nomadic cultures. For millennia they have lived on the steppes, grazing their livestock on the grasslands. Through a series of virtual reality experiences, the viewer is invited into the reality of a nomadic family of yak herders."

10. Strangers with Patrick Watson Artists: Félix Lajeunesse, Paul Raphaël, Chris Lavis, Maciek Szczerbowski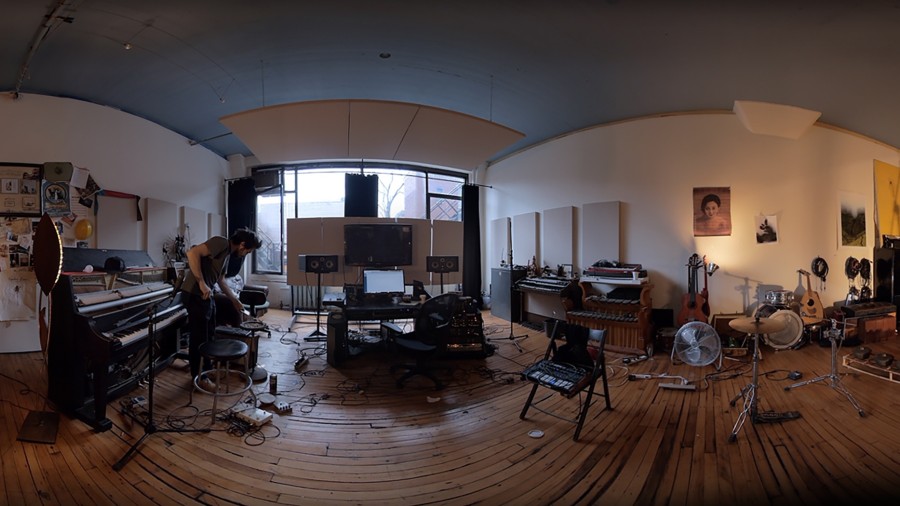 "'Strangers with Patrick Watson' invites the viewer to spend an intimate moment with celebrated Montreal musician Patrick Watson at work in his studio loft on a winter's day."
Related
Before You Go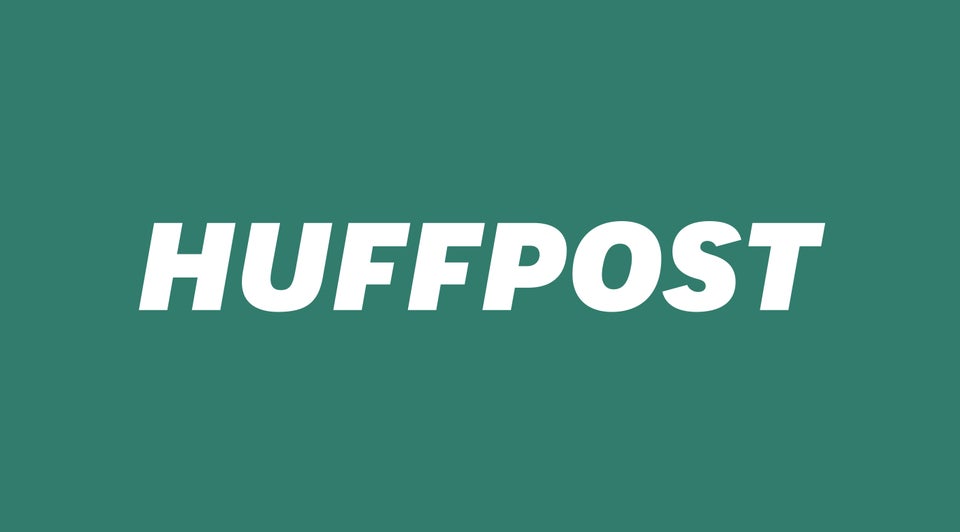 25 Documentaries You Need To Watch On Netflix Now
Popular in the Community