What does it take to be a Hollywood Hero? Prevention Magazine editor-in-chief Diane Salvatore says it is someone who is excited to be a part of something larger than themselves, who put their resources and use their fame around health issues that need attention.
At the Sunset Tower Hotel, the healthy lifestyle magazine awarded several "Hollywood Heroes," committed to using their celebrity for making a world of difference. Among the recipients included Emmy and Tony Award-winner Kristin Chenoweth on behalf of Maddie's Corner, CSI actress Marg Helgenberger on behalf of The Race to Erase MS, and actress Holly Robinson Peete for her HollyRod Foundation.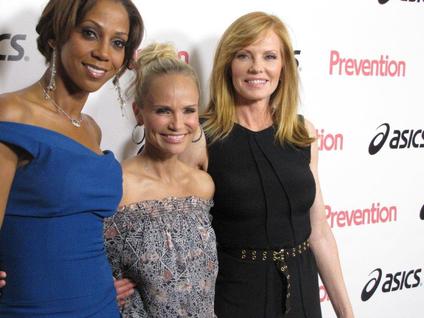 The event also paid tribute to Pretty Woman and Spider Man producer Laura Ziskin, the co-founder of Stand Up 2 Cancer (SU2C) for her remarkable commitment to philanthropic causes. Ziskin sadly lost her battle with cancer last week, but not before raising over 100 million dollars in funds for her non-profit to support cancer research to help find a cure.
I had the pleasure of working with Ziskin on the online launch of SU2C.org and always admired her for turning her diagnosis into a crusade to aggressively raise funds for research to stop the disease.
Another Stand up to Cancer co-founder, Sue Schwartz, was there to accept the award on Ziskin's behalf. With tears shining in her eyes she admitted that it was a hard night for all of them, but that Laura would have loved to have been honored.
"Tonight is special because it's all about Laura and it's an opportunity to galvanize the public and say 1,500 Americans died today, 1,500 Americans died last Sunday and Laura was one of them and 1,500 Americans will die tomorrow and the next day and the next day until we stop this," said Schwartz.
Wearing a necklace with photos of her four children, Holly Robinson Peete said that celebs looking to become "heroes" don't necessarily have to start their own foundation, but simply appear at causes that they care about in order to bring attention to it. She said that she appreciates it when her Hollywood friends appear at her events and lend their support, because it really does make a difference. Her foundation, HollyRod, was created over a decade ago and benefits families living with autism and Parkinson's disease, both of which have affected her personally. Her father Matthew T. Robinson Jr., an original cast member on television's Sesame Street and longtime writer for The Cosby Show, died after a 20-year battle with Parkinson's disease, while her eldest son was diagnosed with autism.
"I am flattered, I am humbled, there are just so many people in Hollywood who put their celebrity to good use." said fellow honoree Marg Helgenberger. "When you ask people to get involved, most people step up to the plate."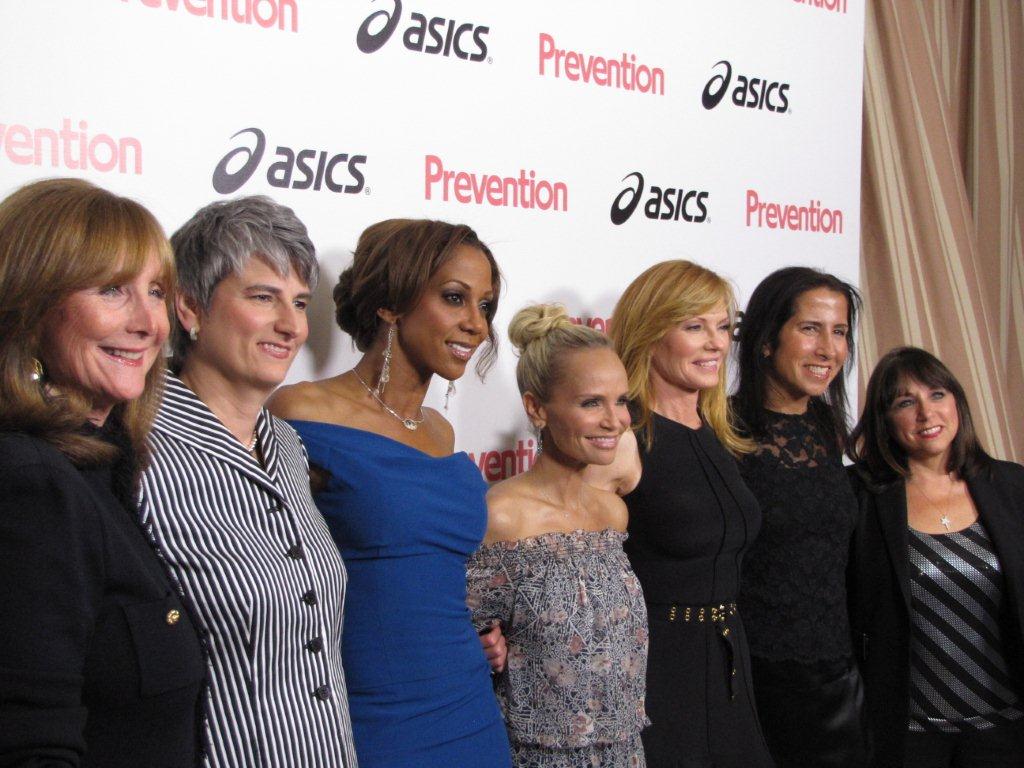 Broadway star Kristin Chenoweth agreed and added, "I don't know how deserving I am of an award, but I know I am very honored to be a part anything that can bring awareness to something positive on this earth," said Kristin Chenoweth. She adds that first it's important to figure out what is important to you and what your purpose is.
Nice food for thought. What is your purpose?
Popular in the Community