The volatility in the stock market was the lead story in many a newspaper on Wednesday morning. Some of the biggest New York papers all chose different ways to cover the issue.
The New York Times' headline blared, "Stocks End Day With Huge Surge."
The Wall Street Journal led with "Markets Sink Then Soar After Fed Speaks."
And the Journal's cousin, the New York Post? It led with this classy, tasteful headline: "Crazy stox like a hooker's drawers...UP, DOWN, UP." Accompanying the headline was a picture that seemed ripped from a 1950s pulp novel.
And "novel" is the word for the rather peculiar analogy used by the Murdoch tabloid. The eagle-eyed Michael Calderone, however, remembered hearing a similar line from the former editor of the New York Daily News, who told him in 2007 that the Post's price "goes up and down like a whore's drawers on the West Side Highway." So, maybe it's a weirdo Anglo-Australian tabloid editor analogy thing.
PHOTO: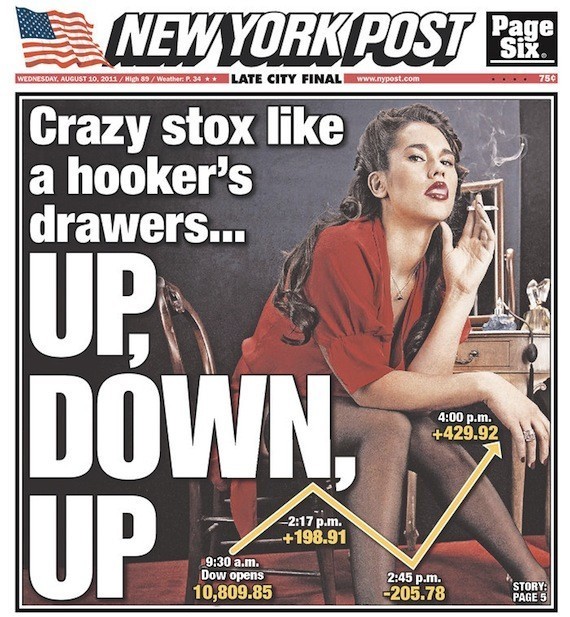 Related
Popular in the Community