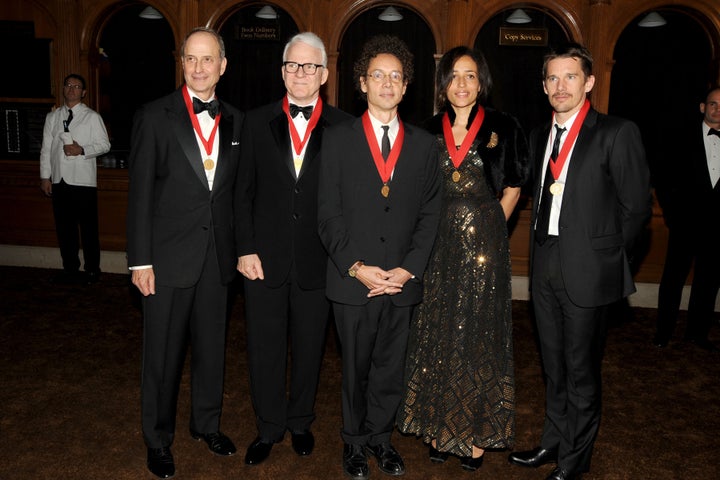 Literary luminaries gathered last night at the New York Public Library for its annual Library Lions dinner.
This year's honorees included two writers and two artists -- Malcolm Gladwell and Zadie Smith, and Ethan Hawke and Steve Martin -- as well as the Library's outgoing president, Paul LeClerc.
"While all honorees are equally deserving," said Nick Brown, a chairman of the Library's Young Lions, "this is a particularly special night for Paul," who will step down in June.
Elsewhere in the room, books were on the the mind.
"I got around to reading an older book," Gladwell remembered of the year past. "Janet Malcolm's book on Gertrude Stein"--Two Lives: Gertrude and Alice.
"A real tearjerker," she said, "but I loved it."
As for Steve Martin, he was most taken this year with the third volume of John Richardson's Picasso biography.
See below for pictures from the Library Lions cocktails and dinner, and the Young Lions party thereafter.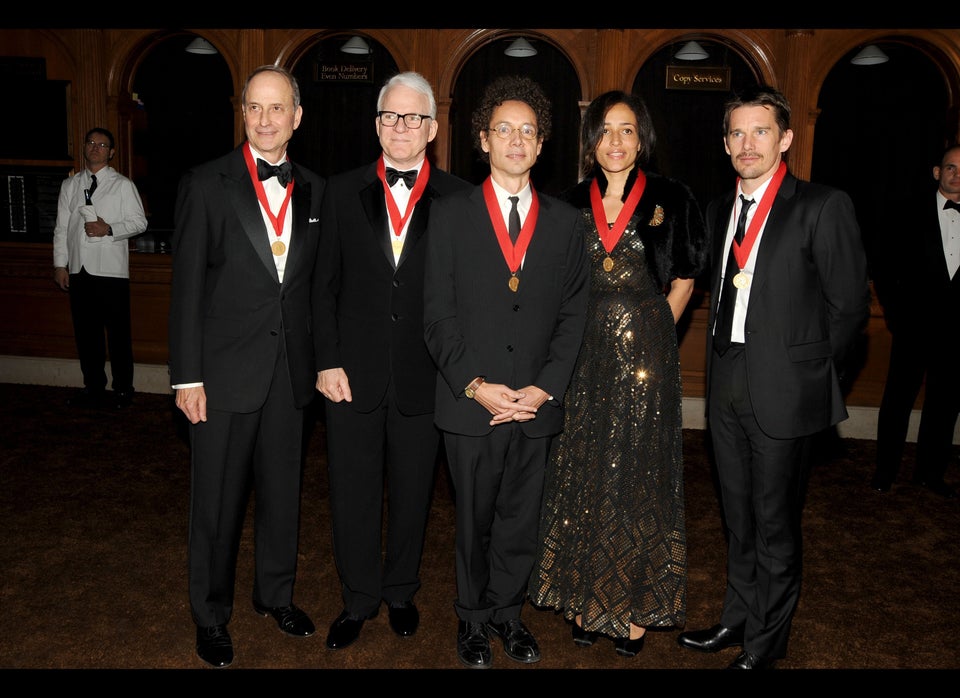 New York Public Library 2010 Library Lions
Photos courtesy of Patrick McMullan.
Related
Popular in the Community