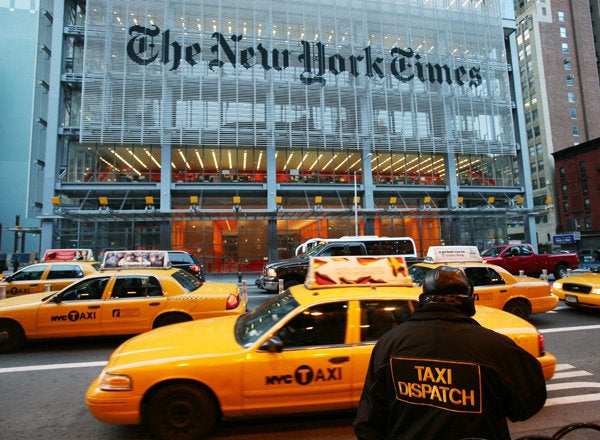 The New York Times Wednesday confirmed reports that it would introduce a "metered model" to its website, formally announcing plans to introduce "a paid model for NYTimes.com at the beginning of 2011."
Under the metered model, the newspaper's website "will offer users free access to a set number of articles per month and then charge users once they exceed that number."
"This will enable NYTimes.com to create a second revenue stream and preserve its robust advertising business," the announcement said. "It will also provide the necessary flexibility to keep an appropriate ratio between free and paid content and stay connected to a search-driven Web."
"Our new business model is designed to provide additional support for The New York Times's extraordinary, professional journalism," New York Times chairman and publisher Arthur Sulzberger, Jr. said in the announcement "Our audiences are very loyal and we believe that our readers will pay for our award-winning digital content and services."

"This process of rethinking our business model has also been driven by our desire to achieve additional revenue diversity that will make us less susceptible to the inevitable economic cycles," New York Times Company CEO Janet Robinson said in the announcement. "We were also guided by the fact that our news and information are being featured in an increasingly broad range of end-user devices and services, and our pricing plans and policies must reflect this vision."
New York Magazine's Gabriel Sherman reported that the Times planned the metered model over the weekend.
"This announcement allows us to begin the thought process that's going to answer so many of the questions that we all care about," Sulzberger said. "We can't get this halfway right or three-quarters of the way right. We have to get this really, really right....This is a bet, to a certain degree, on where we think the Web is going."
Robinson said, "There's no prize for getting it quick. There's more of a prize for getting it right."
Popular in the Community