Known for the the stunning landscapes featured in Peter Jackson's "Lord of the Rings", New Zealand should be atop the travel list for all nature-lovers. Covered in breathtaking landscapes of fjords, mountains, meadows, rivers, geysers and beaches, you could spend months exploring everything this beautiful country has to offer.
Split into two islands, the landscapes differ drastically between the North and South islands. Both are unique with characteristics perfect for connecting with nature and exploring the great outdoors. Often over-shadowed by its larger neighbor, Australia, New Zealand is still a mystery to many. At only a 30th of Australia's size, New Zealand might be a second thought, but it shouldn't be.
See what we're talking about...
1. Milford Sound
Go kayaking or hike the famous "Milford Track", commonly thought of as one of the most beautiful walks in the world.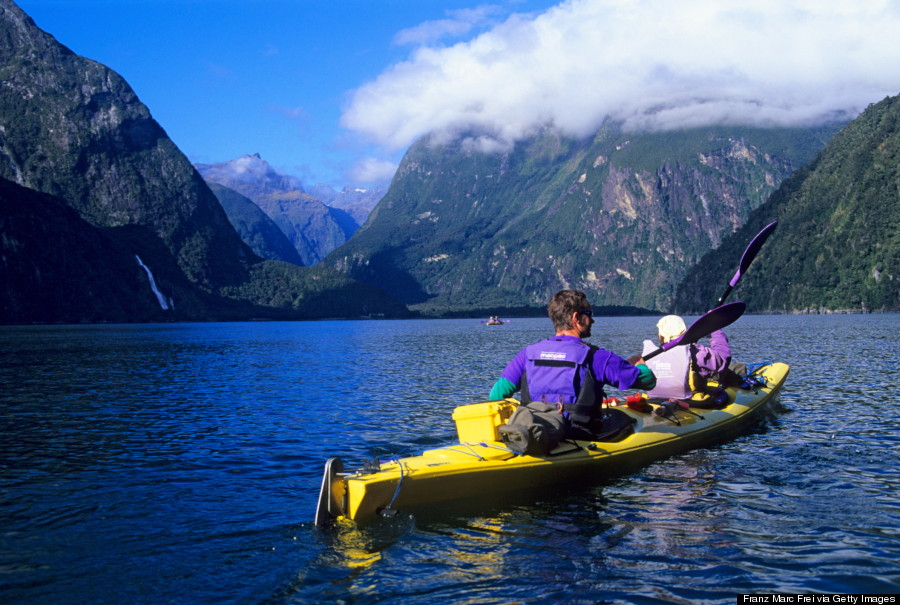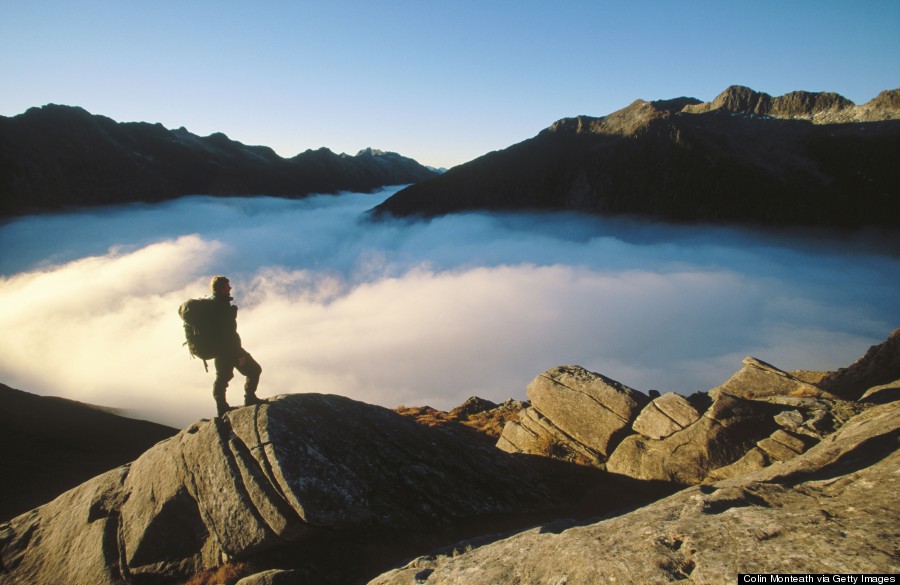 2. Cathedral Cove
Explore the beaches and cliffs surrounding this photographic coastal area.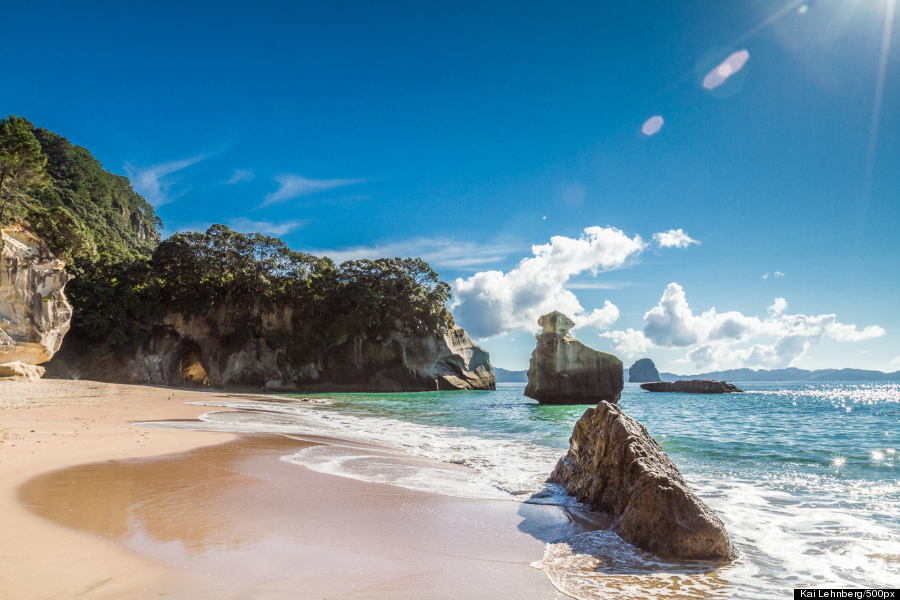 3. Aoraki/Mount Cook National Park
Try to catch a sunrise over Hooker Lake.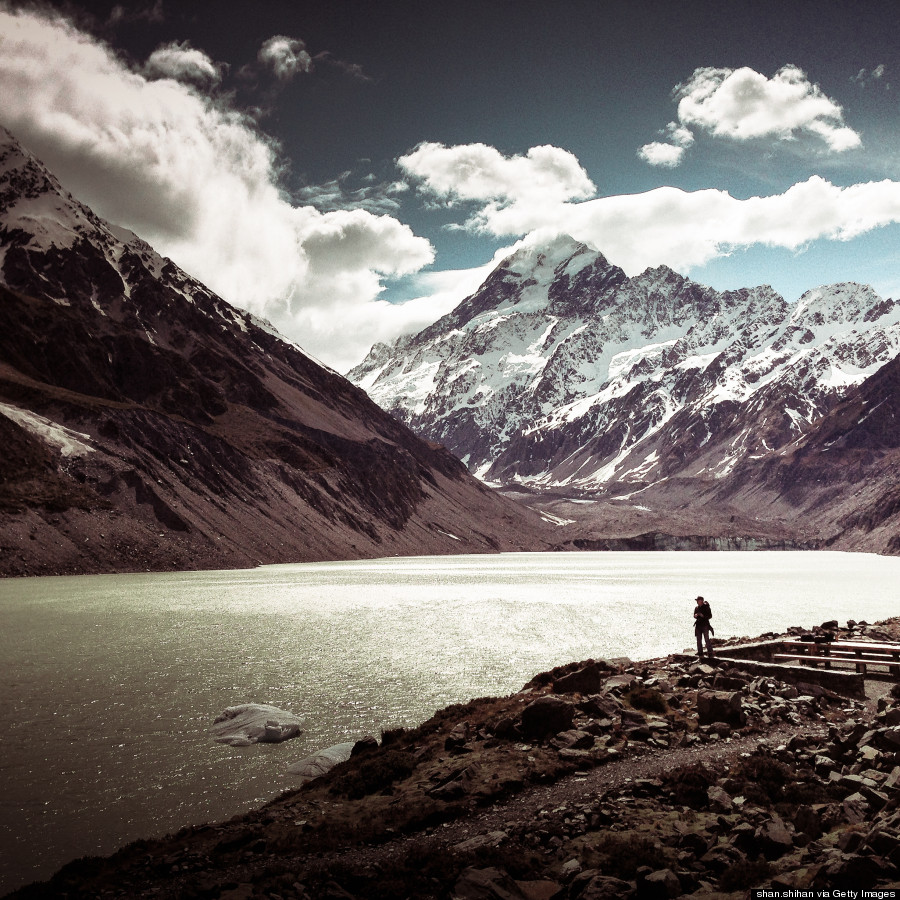 4. Queen Charlotte Sound
Sail on the tranquil waters and stop for a picnic break on one of its many sandy shores.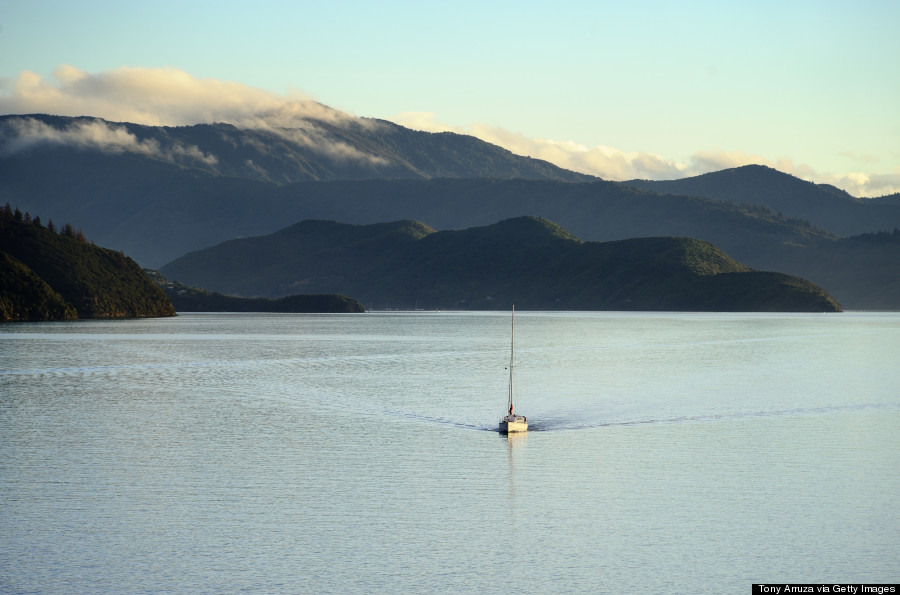 5. Kaikoura
Look for giant sperm whales on a whale watching trip.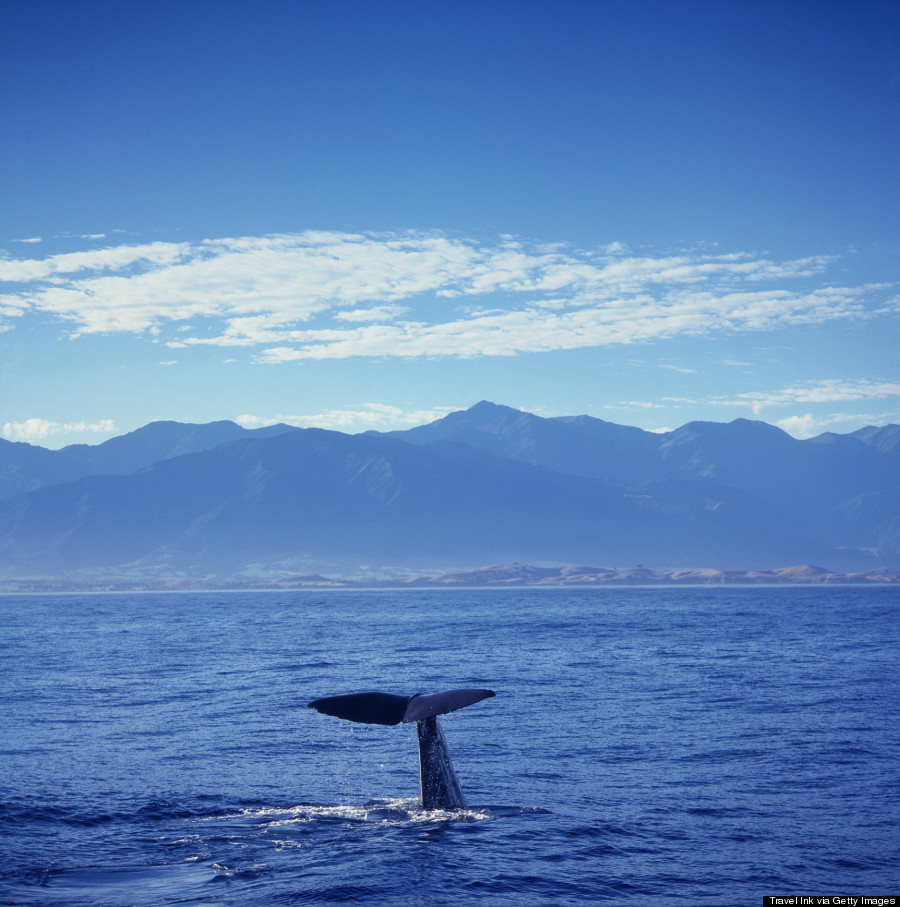 6. Tongariro National Park
Be inspired by the spectacular volcanic terrain of Tongariro National Park. Did we mention the remarkable emerald-colored lakes?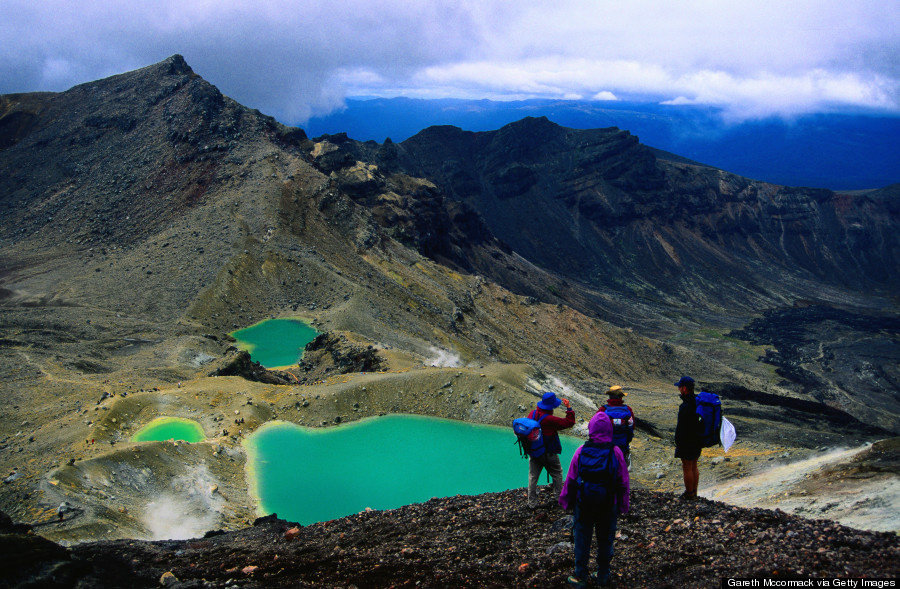 7. Wai-O-Tapu
Not too far away is the Rotorua geothermal zone. You won't want to miss the Wai-O-Tapu hot springs which will give you even more volcanic activity with the colorful geothermal pools, Lady Knox geyser and the bubbling mud pools.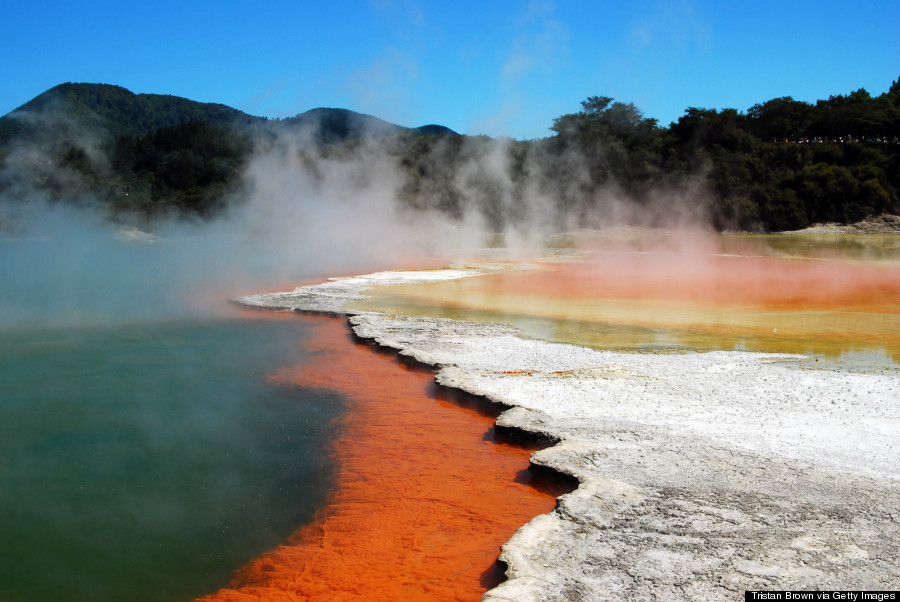 8. Franz Josef Glacier
Try your hand at climbing Franz Josef Glacier, a roughly 8-mile-long glacier that descends from the Southern Alps through rainforest to almost sea level.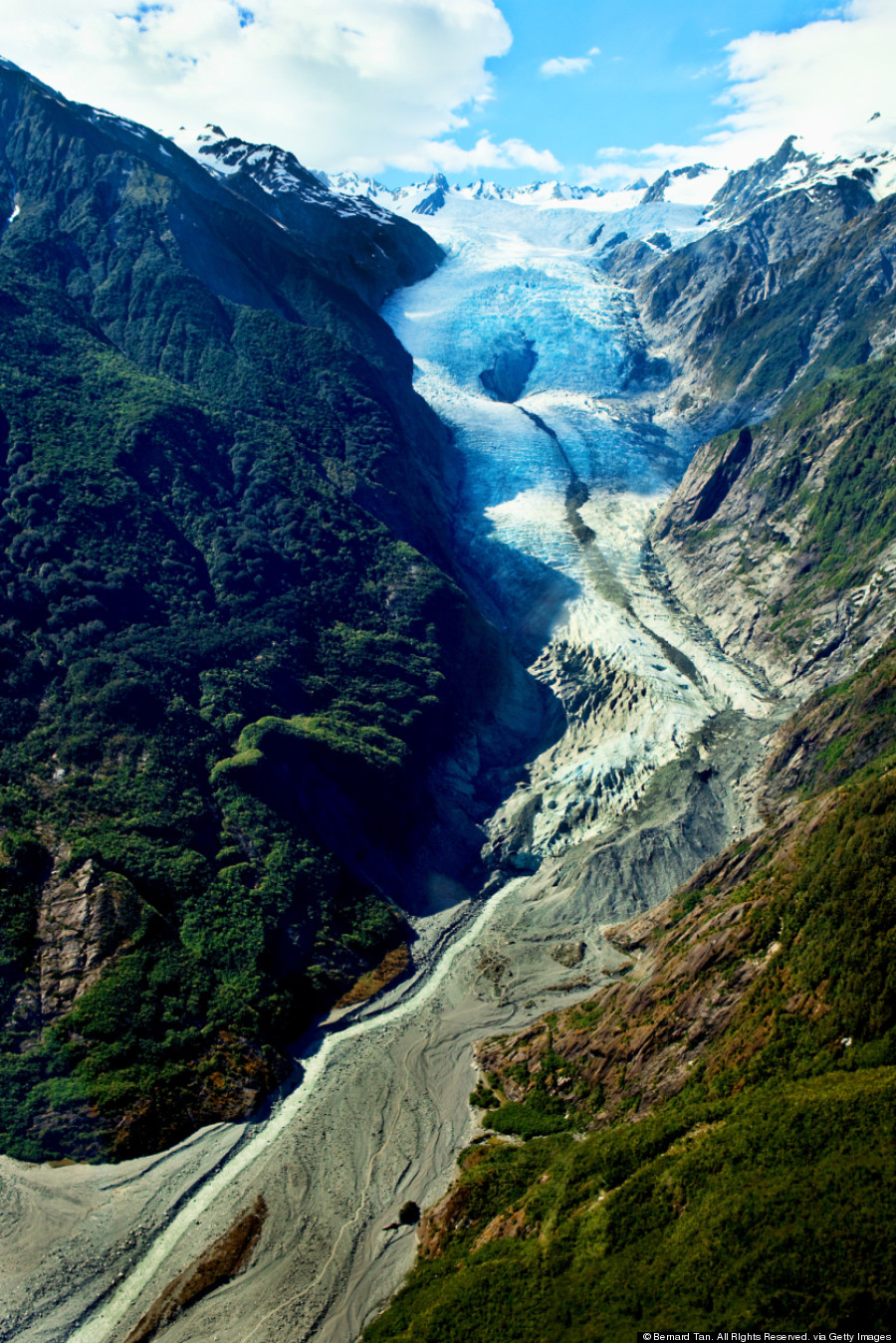 9. Lake Tekapo
If you happen to be on the northern edge of the Mackenzie Basin during November and December, you'll get the opportunity to see and smell the lupines on Lake Tekapo.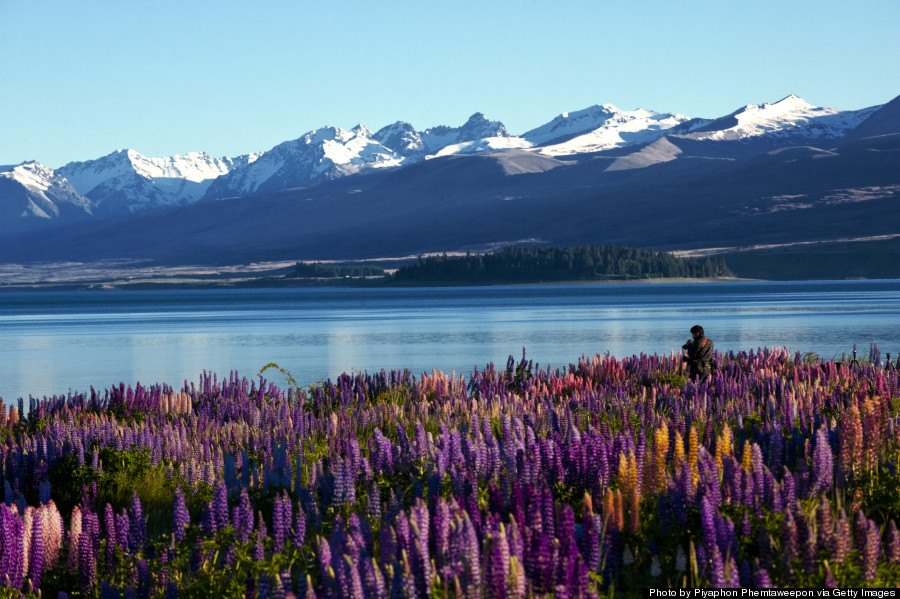 10. Punakaiki
Another natural phenomenon called the "Pancake Rocks" can be seen at Punakaiki on the South Island's west coast. These limestone formations create a dazzling display where columns of water shoot skyward during high tide.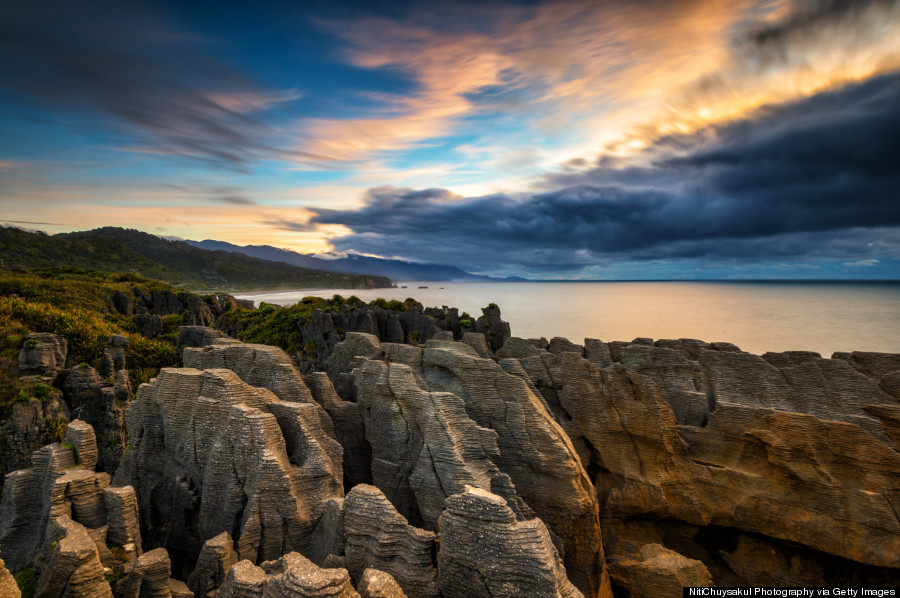 Before You Go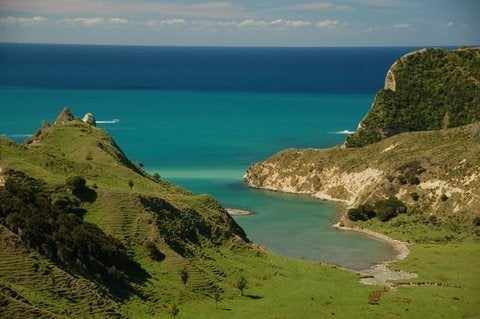 Travel Zen: New Zealand