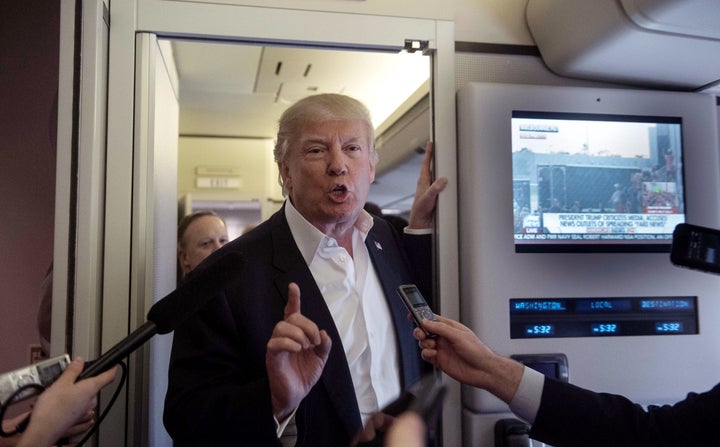 Hopefully you're used to this by now as it doesn't look like today will be any better than last week.
1. During a rally in Florida on Saturday night, President Trump cited a fake terrorist attack in Sweden. Once he was caught spreading falsehoods he blamed it on the television. What in the fuck is going on? More here.
2. Chris Wallace joined other Fox News reporters in criticizing Trump. You know it's bad when FOX news is criticizing Trump. More here.
3. Uber seems like a terrible place to work filled with sexism, discrimination, and you know, supporting Donald Trump. Get a Lyft next time. More here.
4. There was a mysterious radiation spike across Europe this weekend. Can we blame Putin? More here.
Calling all HuffPost superfans!
Sign up for membership to become a founding member and help shape HuffPost's next chapter