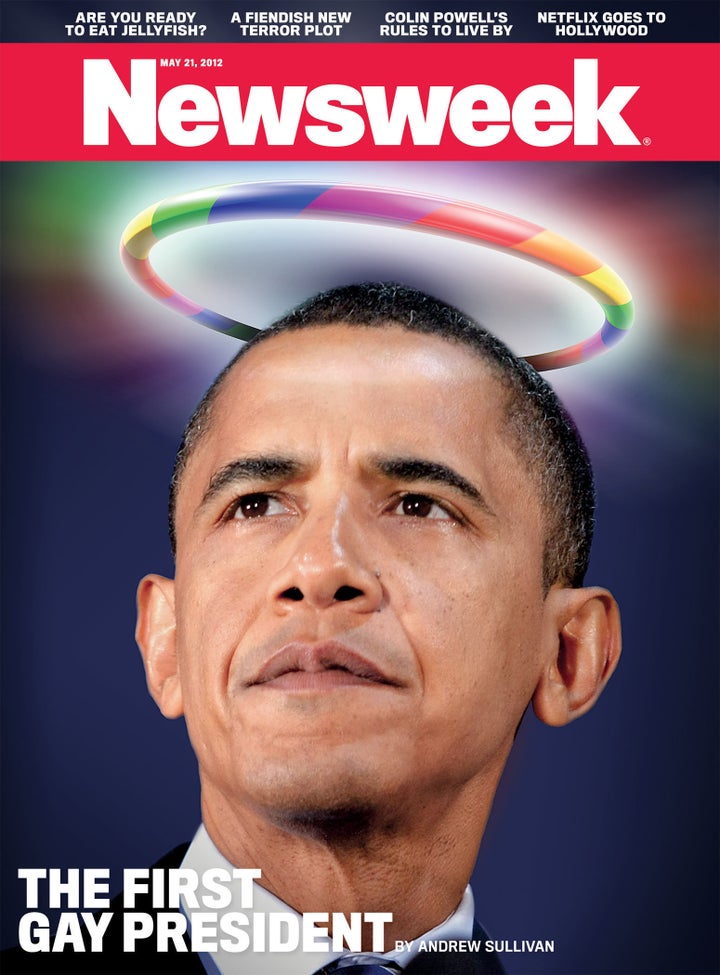 Newsweek is celebrating President Obama's endorsement of same-sex marriage on this week's cover, an image of which it released on Sunday.
The cover features an image of Obama looking quite angelic with a rainbow-colored halo above his head (or as a HuffPost editor affectionately dubbed it—a "gaylo"). The image accompanies the issue's cover story, written by Andrew Sullivan, titled "The First Gay President."
In his cover story, Sullivan argues that Obama's announcement has been years in the making. He also writes that the President has much in common with the gay community. "He had to discover his black identity and then reconcile it with his white family, just as gays discover their homosexual identity and then have to reconcile it with their heterosexual family," Sullivan writes.
Following news of Obama's endorsement, Sullivan wrote about the significance of the president's announcement. "Today Obama did more than make a logical step. He let go of fear," Sullivan wrote. "He is clearly prepared to let the political chips fall as they may. That's why we elected him. That's the change we believed in."
The media world wondered how Newsweek/The Daily Beast chief Tina Brown, a magazine editor known for her controversial covers, planned to celebrate the historical announcement. Photoshop-enthusiasts at The New Republic even put together a slideshow of suggestions for Brown last week.
Other magazines also paid tribute to Obama's newly-announced support of same-sex marriage. The New Yorker's upcoming cover features an image of the White House with rainbow-colored columns.
The Newsweek issue is available for purchase on the magazine's iPad application on Sunday, and hits newsstands on Monday.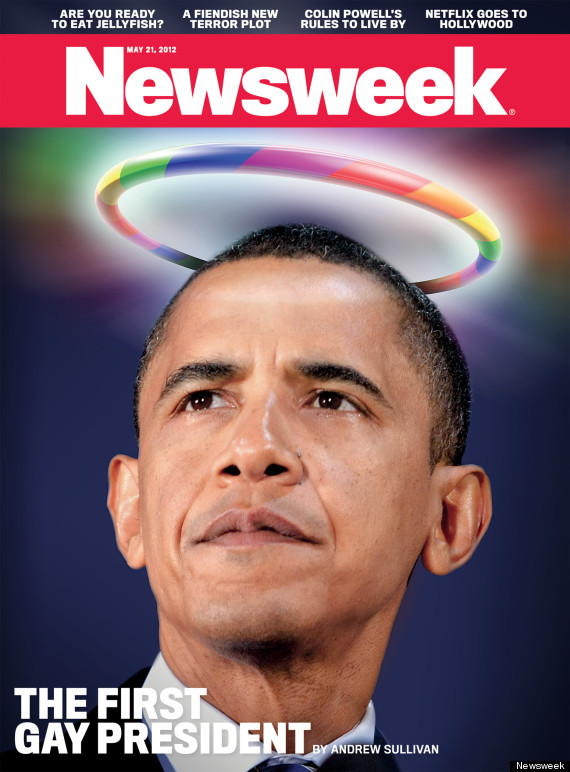 Before You Go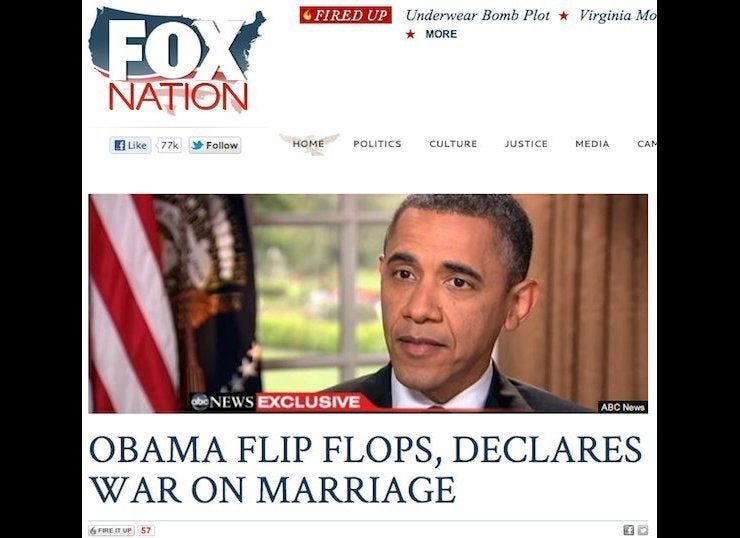 Media coverage of Obama's gay marriage announcement
Popular in the Community