Marquise Goodwin played with the heaviest of hearts on Sunday.
The San Francisco 49ers receiver revealed that he and his wife, Morgan, lost their baby boy "due to some complications" in the early hours before his team's game against the New York Giants.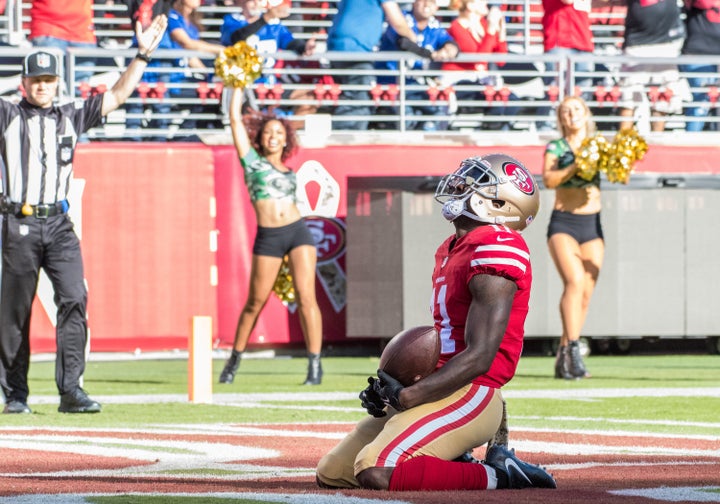 In a devastating Instagram post with a picture of the baby's hand holding a finger, Goodwin wrote that his wife gave birth to the boy prematurely after a difficult pregnancy.
"Although we are hurt, I am grateful for the experience and grateful that God blessed me with a wife as courageous and resilient as Morgan," he wrote.
"I have so much respect for him, to come out here and still play, with the hurt that he had in his heart, and to ball out," 49ers safety Eric Reid told SFGate.com.
Popular in the Community