CBS News' Norah O'Donnell and Fox News' Ed Henry clashed with White House press secretary Jay Carney over President Obama's use of the word "unprecedented" when commenting on the prospect of the Supreme Court overturning his historical overhaul on health care.
On Monday, Obama said, "Ultimately I am confident that the Supreme Court will not take what would be an unprecedented, extraordinary step of overturning a law that was passed by a strong majority of a democratically elected Congress." The White House said that Obama's comment meant that, since the New Deal legislation, the Supreme Court has not declared unconstitutional any law dealing with a national economic issue.
Obama's critics attacked the President for mischaracterizing the Supreme Court's precedent and judicial power. South Carolina Gov. Nikki Haley told Fox News that the President was "bullying the Supreme Court." Obama clarified his comments on Tuesday.
During Wednesday's press briefing, O'Donnell asked Carney if the President regrets using the word "unprecedented."
Carney defended Obama's remarks. "Only a handful of people didn't understand what he was referring to," Carney said. "Of course he was referring to the fact that it would be unprecedented in the modern era of the Supreme Court, since the New Deal era, for the Supreme Court to overturn legislation passed by Congress designed to regulate and deal with a matter of national economic importance, like our health care system. That is a fact." Carney added, "He did not mean and did not suggest that it would be unprecedented for the court to rule any law is unconstitutional—that's what the Supreme Court is meant to do."
Fox News' Ed Henry jumped in and further pressed Carney on the topic. "To be clear, [the President] didn't specify what you are specifying now," Henry said. "He did yesterday," Carney said, pushing back. "It was clear to most folks who observed this and understand what is at issue here," Carney added.
"That's not true," O'Donnell interrupted. She re-quoted Obama's Monday remarks and said, "It took him [Tuesday] to talk about the commerce clause and 'on an economic issue.'" Carney tried to interrupt but O'Donnell proceeded. "There are two instances in the past eighty years where the Supreme Court has overturned stuff...these are very specific legal issues. These are not evident to everybody," she said.
Henry later added, "Do you think most average Americans know about a Supreme Court case from 75 years ago? Come on."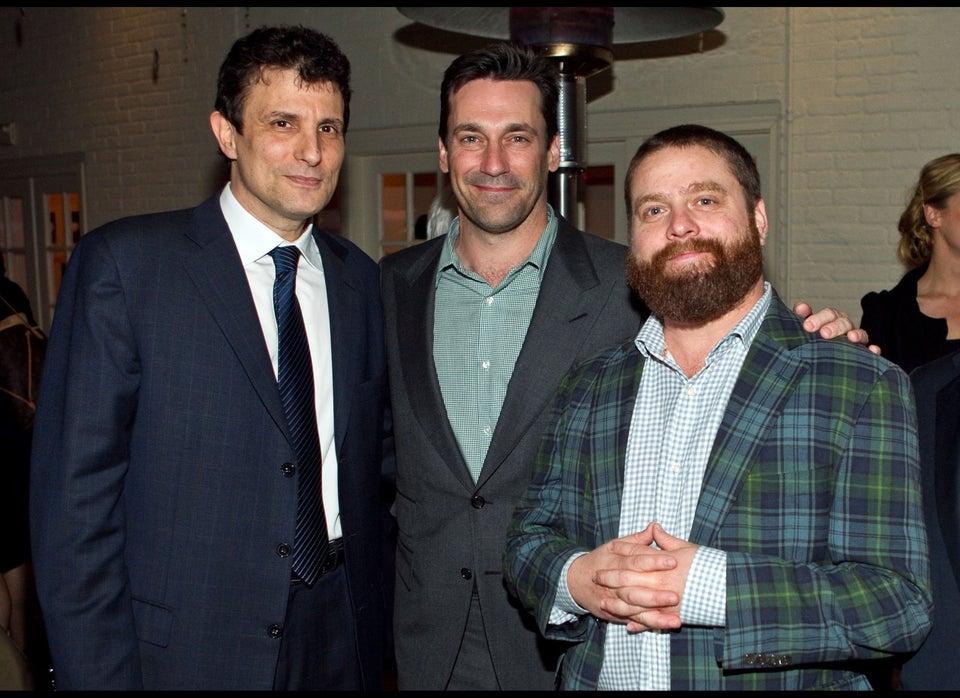 White House Correspondents' Dinner Parties
Popular in the Community