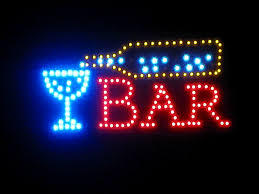 The most boring man in the world walks in.
"Bill wanted to go to Boston but Andy says that Jean will never agree and Jean gets her way when she doesn't agree with Bill, so Andy says that Bill said, Philly was a good spot to see old buildings and stuff and that was where America first rang the bell, but Jean said that bells reminded her of mother's funeral and she has never gotten over that, for Jack said that he deserved at least 50% of mom's estate and he got less so the lawyer got involved and then there was..."
...the sound of a butterfly being crushed by a truck.
I stare at the Republicans on TV. The sound mute. The most boring man in the world drones on ... "Andy forgot to get the right paint for the garage door and Jean said he should try another color..." Trump looks yellowish.
"...and Bill told Jean to stop at Home Depot to pick up fertilizer for the yard..." Bush looks constipated.
"...and at the barbecue Andy stuck a fork in a sausage..." and I think of Ted Cruz.
The Bill of Wrongs, the freedom to bore and I switch the channel, and the Kardashians appear and I read their lips and watch their hips like in a silent movie. Free from drones, a peaceful world, for speech is overrated, whence ...
"SHUT THE F*** UP!" I scream at the most boring man in the world. "I'm watching the Kardashians in silence."
".and the Kardashians live in Los Angeles according to Andy but Jean says that they live in..."
Calling all HuffPost superfans!
Sign up for membership to become a founding member and help shape HuffPost's next chapter