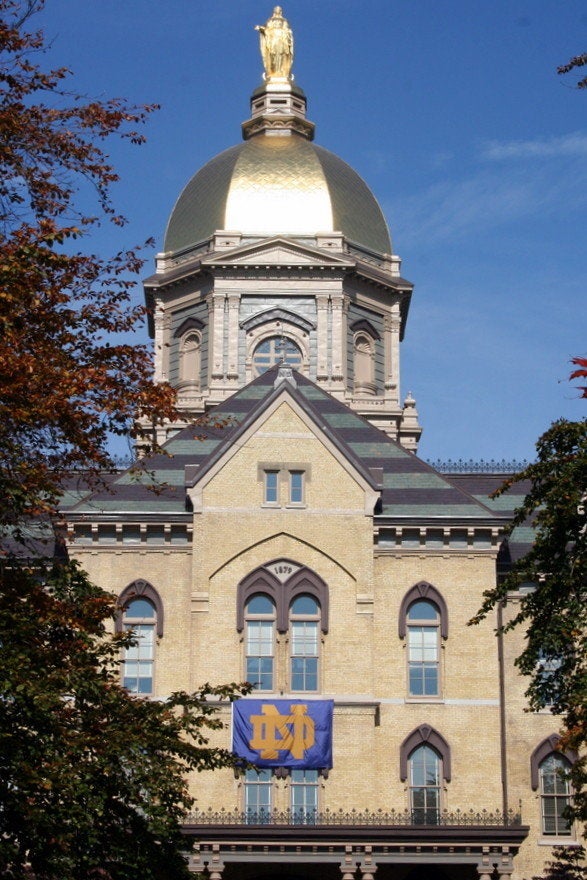 A University of Notre Dame football player who allegedly sexually assaulted a young woman who later killed herself has been cleared of wrongdoing by a university disciplinary hearing.
Joseph A. Power Jr., a Chicago attorney representing the athlete accused of the assault, issued a letter published by the South Bend Tribune Thursday stating that his client "did nothing wrong. We said that from day one." A university hearing completed in February of this year concluded that the student was not found responsible for violating the university's sexual misconduct policy and, as a result, no disciplinary action was taken. St. Joseph County Prosecutor Michael Dvorak previously declined to charge the athlete.
"It was too little, too late to ever get to the truth," the Seebergs said. "That is the conclusion shared by the federal government in its report this summer. Given that there was no adequate investigation, it is not at all surprising that the school's "hearing" process exonerated the accused student. What other conclusion could they reach? Notre Dame's process did not have credibility. Nor does the result."
Calling all HuffPost superfans!
Sign up for membership to become a founding member and help shape HuffPost's next chapter