 WASHINGTON -- The National Rifle Association gets a significant amount of attention for the work it does on the national level, running ads in the presidential race and lobbying Congress to oppose new gun regulations. But more recently, the group decided to throw its weight around in a more unexpected fight: a Tennessee state legislature GOP primary.
The NRA-backed candidate, Courtney Rogers, handily beat the incumbent, state House Republican Caucus Chairwoman Debra Maggart, in the District 54 race on Thursday. In that respect, the group won. But the NRA's heavy-handed involvement also sparked a bit of a backlash among local residents, including members who are leaving the group and took out a full-page newspaper ad denouncing the NRA's involvement.
Maggart incurred the gun group's wrath when she refused to push through a bill that would allow workers to keep firearms in their cars on company property. The Tennessee Chamber of Commerce lobbied heavily against the bill, as it would have taken away the ability of employers to keep guns off their property if they so wished. Opponents further worried about having guns near businesses and schools, while supporters called it the "Safe Commute Act."
Gov. Bill Haslam (R) endorsed Maggart and pushed back on the suggestion that Maggart was anti-gun, saying "she was really trying to find the right answer of supporting business interests, as well as second amendment rights, which she believes in both." Maggart also attempted to clear the record, putting out a nearly two-minute video responding to the attacks and noting her strong record for gun rights.
The group's involvement didn't sit well with 15 local residents, who signed a critical letter to Chris Cox, the NRA's top lobbyist. The letter appeared as a full-page ad in the local Hendersonville Star News on Wednesday, the day before the election.
"As a D.C. lobbyist, if you ever make the 700 mile trip and come to Sumner County, we would love to sit down with you and ask why you are trying to force decisions on the people who live in a place, that as far as we know, you've never seen," they wrote.
The NRA, Maggart and Rogers did not return requests for comment.
One of the people who signed the letter was Bill Sinks, a lifelong Republican and an NRA member. He told The Huffington Post that he is dropping his membership in the gun group because of its campaign against Maggart.
"It's a personal attack against Debra, number one. It's unfounded," he said. "Number two, it's not about the National Rifle Association. It's about power and their ability to change politics. That's what it's about. And they said they would do anything in their power to beat her, and that's what they did."
When asked what influence the NRA's money had in the race, he replied, "Everything."
"It was a battle against the state of Tennessee. That's basically what it was. And they used Debra as their scapegoat," he added, calling her a "good person" and characterizing Rogers as someone who hasn't lived in the area very long and is relatively unknown to the constituents.
Another person whose name was on the ad is Mike Fussell. He told NewsChannel 5 in Nashville that he is a lifetime NRA member who is also now quitting the group.
Fussell said the final straw came when he tried to call the NRA and complain about its involvement.
"All I wanted to do was register my complaint -- but by the end of the conversation they had mishandled it so badly, I said, 'Look I didn't intend to do this but I am resigning my membership to the NRA,'" he said.
Fewer than 6,000 people turned out and voted in the District 54 race. Rogers received 58 percent of the vote to Maggart's 42 percent. The area is predominantly Republican, and Rogers is expected to get the seat.
Bruce Oppenheimer, a professor of political science at Vanderbilt University, said that when turnout is so low, the candidate with a small group of enthusiastic activist supporters often benefits.
"The lower turnout is, the more important turnout is," he said. "That becomes critical. Having depth of support is more important than having breadth of support. While Maggart might have had breadth of support, Rogers, in part because of this issue, had depth of support."
With Maggart gone, expect the NRA to push for the parking lot gun bill once again next year.
"NRA will always champion Second Amendment rights in Tennessee and across the United States," Cox said after Rogers' victory. "We look forward to working with Courtney Rogers and all of our supporters in Nashville during the next legislative session to help secure passage of the Safe Commute Act."
View the anti-NRA ad (click here for larger version):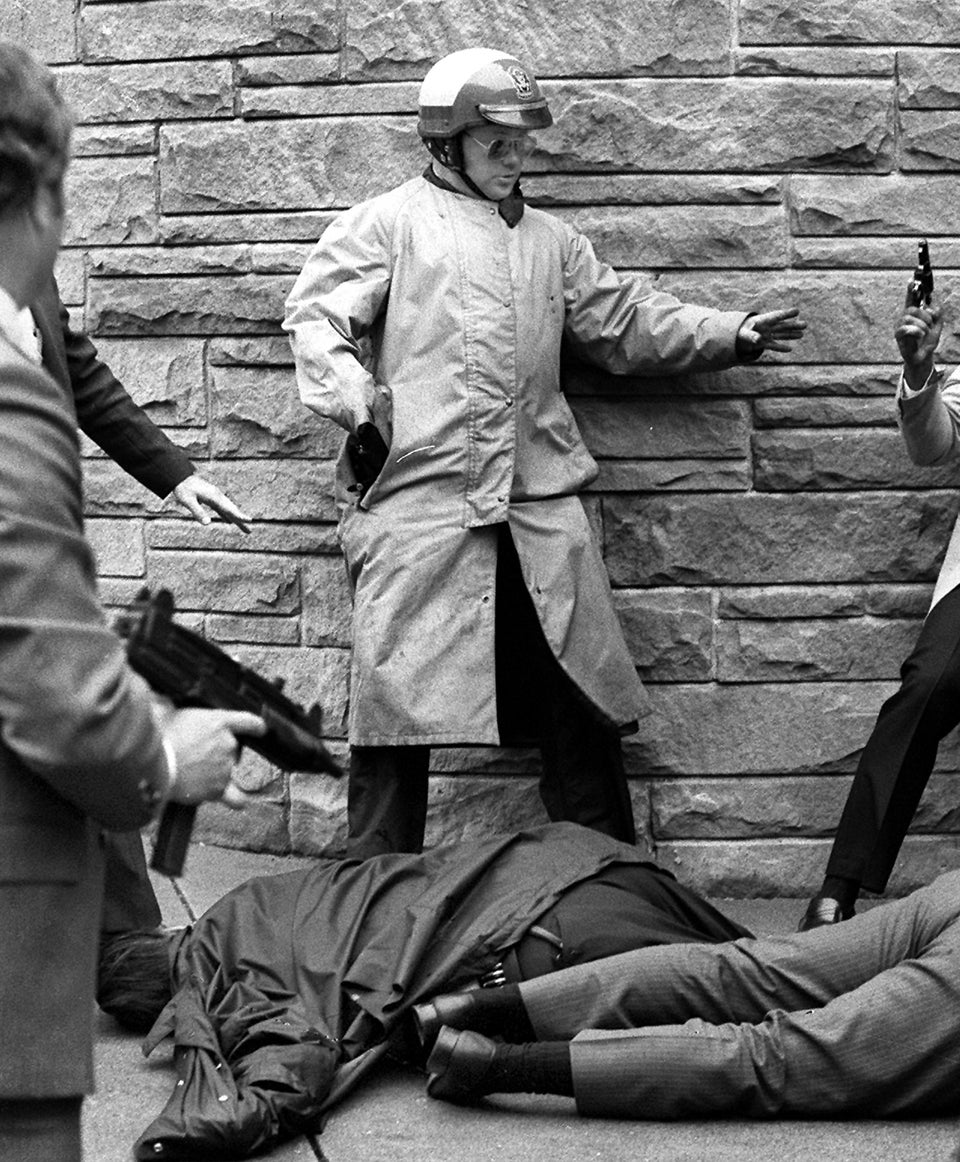 Pivotal Moments In The Federal Gun Control Debate