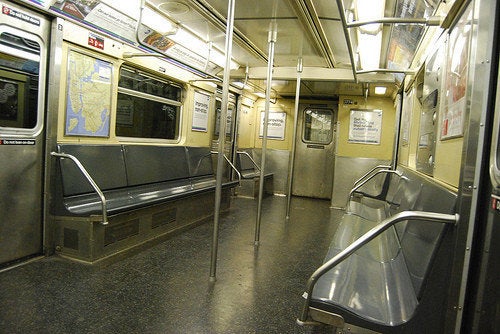 The New York Times reports that "commuter rail lines that serve Long Island, Westchester County and Connecticut will also be shut down.
While the storm isn't expected to hit New York, if at all, until early Sunday, the city was taking precautions to make the system shuts down properly before the storm begins. Officials say that it takes eight hours to shut down the MTA, which is the largest transit system in the country.
At a press conference Friday, Mayor Bloomberg ordered a mandatory evacuation for all residents living in Zone A and the Far Rockaways. "We've never done a mandatary evacuation before, and we wouldn't do it now if we didn't think the storm had the potential to be very serious."
While the forecast is still subject to change, the storm still appears it will make landfall in New York and Long Island early Sunday as a category 1 storm. "This is very serious. Do not be fooled by the sun outside. That is the calm before the storm."
Popular in the Community