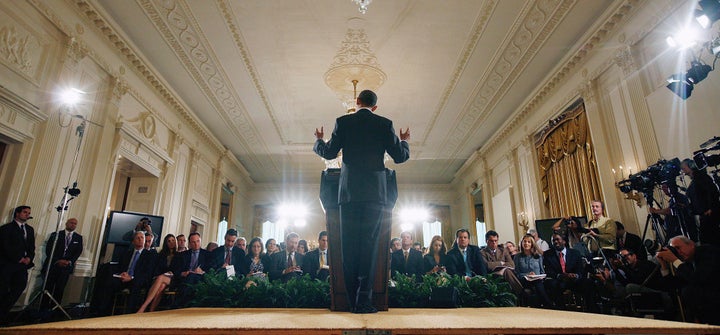 America's lawmakers are working frantically to craft a solution to the ballooning federal deficit and the rapidly approaching August 2 debt ceiling deadline. Tough decisions abound about whether to let the nation default on its debt, how to pay down the deficit if the debt ceiling is increased and whether certain tax cuts can be extended to help grow the economy.
Leaders from both parties are embroiled in the debt drama leaving taxpayers and the financial markets to wonder if there is any hope that Congress can balance our nation's books.
This exercise hits close to home for America's small business owners, who manage to balance their books each and every day. Their ability to invest in advertising or pay for health insurance is entirely dependent on what they have in the bank. Responsible business owners make tough decisions on a daily basis to ensure they stay in the black. So how come policymakers can't do the same and are not required to balance the federal budget?
Of course, it's easier said than done to maintain a positive cash flow during an economic downturn. An obvious way to get an infusion of cash into the federal reserve is to stimulate the economy. Unfortunately, the great recession has demonstrated an incredible resistance to a myriad of policy solutions. But the fact remains that the nation is not going to get out of its frugal bunker mentality until we all feel like we have enough cash on hand to stimulate the economy through spending.
Last year, President Obama encouraged America's workers to spend by giving them a one-year break on their payroll tax contributions in 2011. This means more money in their paychecks and more money with which to jumpstart the economic recovery. Part of the current debt limit talks includes extending the payroll tax break for employees and giving employers a similar break. While this is welcome news to many employers, it is uncertain news for the majority of our nation's smallest businesses -- the self-employed and micro-business owners -- who are, for all intents and purposes, both employer and employee.
I think that it makes perfect sense for us to take a look at can we extend the payroll tax, for example, an additional year, and other tax breaks for business investment that could make a big difference in terms of creating more jobs right now.
The self-employed pay payroll taxes through the self-employment tax, paying the same amount as the combined employee/employer FICA contribution. The 2011 Obama tax cuts passed last year gave the self-employed a break on the employee half of their self-employment tax liability. Unless Congress specifically extends the employer tax break to the self-employment tax, they will end up paying more taxes than other types of businesses next April.
Even a small infusion of extra capital can help small businesses keep their doors open and thrive in an economy that desperately needs help. A one-size-fits-all approach to providing tax breaks for businesses simply doesn't make sense when over 75 percent of America's smallest businesses that pay self-employment taxes would be excluded.
"We're working with the private sector to get small businesses and start-ups the financing they need to grow and expand..."
extending the payroll tax break to the self-employed is a small example of what can be done to support these businesses.
Business owners who are both employee and employer must not be forgotten as Congress negotiates a debt-ceiling plan that includes an extension on the payroll tax cut. Any new tax relief must be fair for our nation's smallest businesses who contribute nearly $1 trillion dollars annually to our economy even in these lean times.
Congress needs to work across the aisle and with President Obama to enact common sense policies that will help create jobs and ensure that America's smallest businesses thrive. It's time for the harsh rhetoric to be backed up with some fierce action.
Popular in the Community