President Barack Obama and Vice President Joe Biden are apparently so close, Obama says they have trouble getting served in some places in Indiana.
"I tease Joe sometimes, but he has been at my side for seven years, I love that man," Obama said during the annual White House Correspondents' Dinner on Saturday. "He's not just a great vice president, he is a great friend.
"We've gotten so close that in some places in Indiana, they won't serve us pizza anymore," Obama joked.
Obama was referring to the controversial Indiana Religious Freedom Restoration Act, which would have permitted businesses to cite their religious beliefs as grounds to deny service to LGBT individuals. During the controversy, one pizzeria drew attention for saying that it would refuse to cater a gay wedding.
The bill was eventually amended by the Indiana legislature to clarify that it did not sanction discrimination.
Obama also made fun of former Sen. Rick Santorum (R-Penn.), who said recently that he would not attend a gay wedding. Obama joked that gay couples probably wouldn't want to invite Santorum anyway.
"That's not going to be a problem," Obama said.
See more from the dinner below: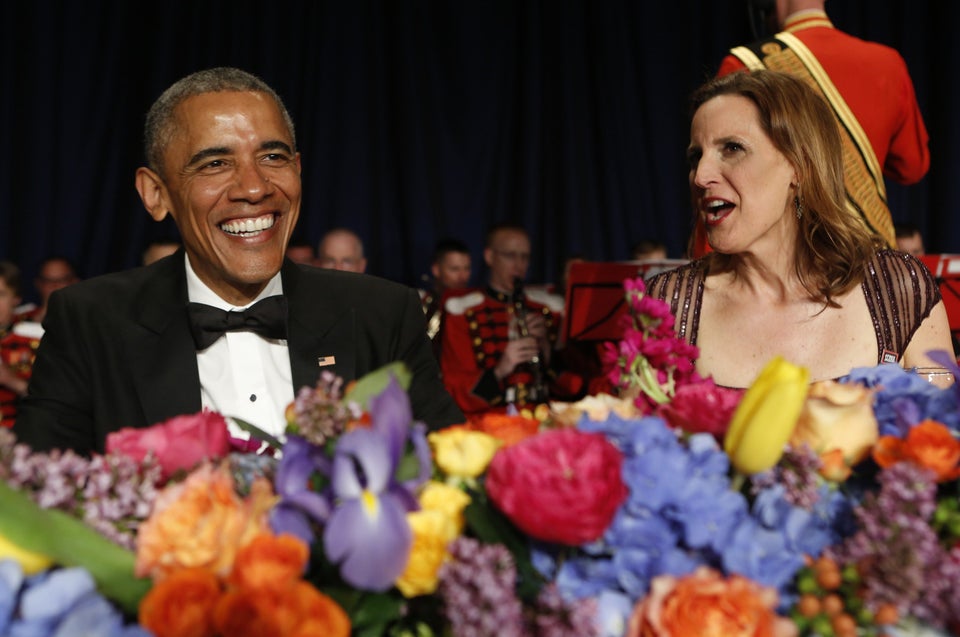 2015 White House Correspondents' Dinner
Popular in the Community