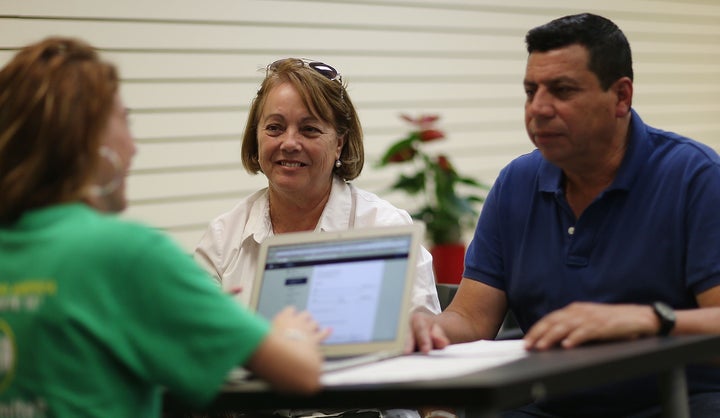 WASHINGTON -- Health insurance consumers who use HealthCare.gov to buy their plans can choose to stick with what they have and let the system automatically renew their coverage for next year. A new report suggests that just might be a bad idea.
That's because the best deals for this year aren't necessarily the best deals for 2016, according to a Henry J. Kaiser Family Foundation analysis. In almost three-quarters of the counties across more than 30 states that use the federal HealthCare.gov system to apply, the lowest-price "silver" insurance plan is a different policy, and maybe even from a different insurer, than it was last year. For a 40-year-old, that could mean the difference between paying 15 percent more and 7 percent more next year, on average.
The third year of health insurance enrollment on the exchanges created by the Affordable Care Act began Nov. 1 and runs until Jan. 31, and there's been a lot of changes in the plans available and their premiums. Across the country, rates on these marketplaces are going up an average 7.5 percent compared to this year. Some insurers instituted huge increases, while others actually reduced their prices.
The cheapest silver plan is different in 73 percent of counties in HealthCare.gov states than it was for the 2015 sign-up period. The Kaiser Family Foundation looked at these mid-level plans because they're the most popular compared to bronze, gold and platinum plans and the bare-bones "catastrophic" plans available to people under 30. Nationally, more than two-thirds of those who signed up for insurance through the federal exchanges or those run by states like California and Colorado selected silver plans during open enrollment for 2015.
HealthCare.gov customers will be automatically renewed into their current plans -- if they are still available -- on Dec. 15, although they can change to other policies until the end of open enrollment.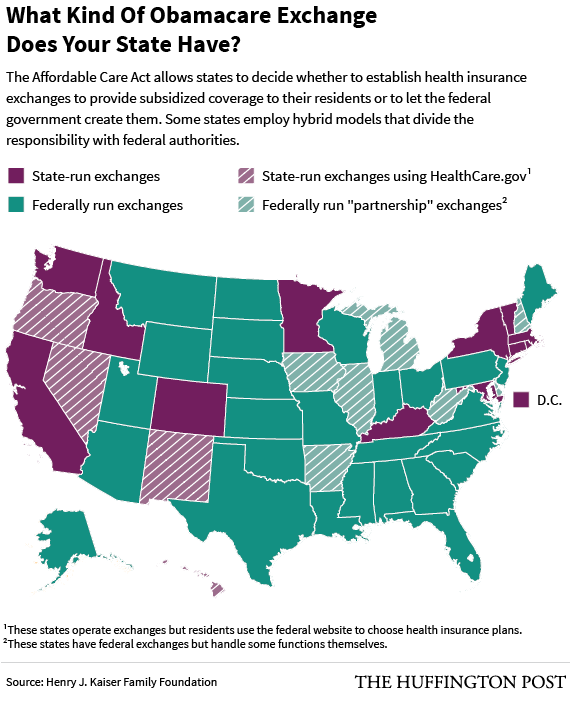 There's one big potential trade-off to bargain hunting, however. Consumers who give up their current policies and sign up for a new plan to spend less money may lose access to the doctors, hospitals and other medical providers or prescription drugs covered by their existing insurance plan. And price isn't the only factor to consider, because insurers structure deductibles and cost-sharing requirements for services and medicines differently.
Health insurance marketplace customers faced a similar dynamic a year ago. Exchange officials and consumer groups urged policyholders to look for alternatives that saved money, and the campaign was partially successful: Slightly more than half of returning customers actively shopped for plans rather than allowing automatic re-enrollment to take effect, which was more than experts expected.
This year, the stakes may be higher, and not just for the consumers themselves. Premiums are rising faster than they did last time around, leading to concerns that coverage won't be affordable. Exchange enrollment declined over the course of this year, and federal officials expect it to grow slowly during this sign-up period, so encouraging current enrollees to find plans at prices they can manage could be key to making these still-new marketplaces thrive.
By automatically renewing or by actively keeping the same plan for next year, a 40-year-old would pay $304, on average, per month, not including any tax credits that reduce the cost, which is a 15 percent increase from this year's average price. But by switching to the lowest-cost silver plan for 2016, the cost would be $283 a month without subsidies, which is 7 percent higher than the price of the cheapest silver policy this year, according to the report.
The Kaiser Family Foundation analysis uses a 40-year-old as an example, but premiums vary by age, so younger and older people would see different prices. Prices also are based on geographic location.
And the actual cost varies a lot by income, because there are tax credit subsidies available to people who earn between the federal poverty level -- about $12,000 for a single person -- and four times that amount.
The price subsidized enrollees pay is based on a percentage of their incomes and on the premium for the "benchmark" plan, which is the second-lowest-cost silver policy in their local markets. The value of the credit is smaller for those on the higher end of that income scale, who also must pay a larger share of their earnings on the insurance. Eighty-seven percent of those who signed up during the 2015 enrollment period received these tax credits. People with incomes below 250 percent of poverty also must choose a silver plan to qualify for extra subsidies that reduce their deductibles and other out-of-pocket costs, which the majority of enrollees get.
PHOTO GALLERY
Health Care Reform Efforts In U.S. History
Calling all HuffPost superfans!
Sign up for membership to become a founding member and help shape HuffPost's next chapter