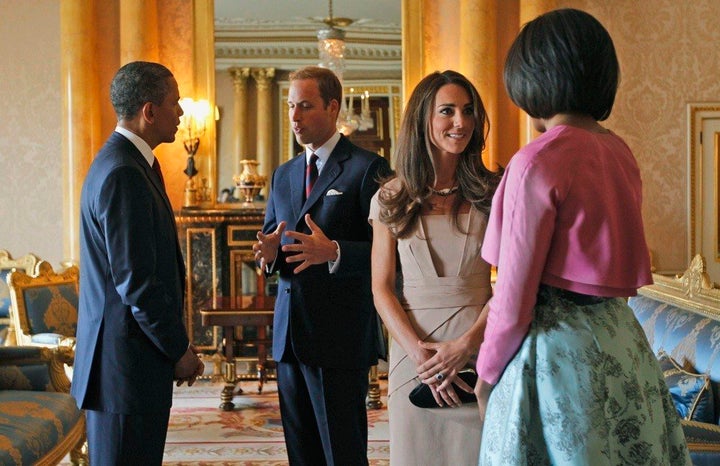 In a visit to Buckingham Palace, the Obamas came bearing gifts for Britain's royal family -- including a charitable donation in honor of newlyweds William and Kate.
The Obamas gave six Apple notebook computers to PeacePlayers International, NY Daily News reports. The organization uses basketball to improve the lives of children and bring together communities in areas divided by conflict.
The couple selected 26 charities -- with causes ranging from protecting African wildlife to supporting British war widows -- to benefit from their union.
"They are charities that have a particular resonance with Prince William and Miss Middleton and reflect issues in which the couple have been particularly interested in their lives to date," the palace said in a statement.
ABC News reports the president and first lady brought other gifts for members of the royal family including Prince Phillip, Prince Charles and the Queen.
Related
Popular in the Community