Well a happy Friday to us all! One Direction has released a new single AND given fans the glorious gift of a hilarious fan interaction video -- and it's a little challenging to decide which one we're more excited about. 
Since they weren't sure they'd thrown Directioners for enough loops recently (JK, we're pretty sure we've had enough with Zayn's sudden departure from the group and news of Louis fathering a child), they decided to surprise fans once more, dropping their newest single called "Drag Me Down" very early Friday morning.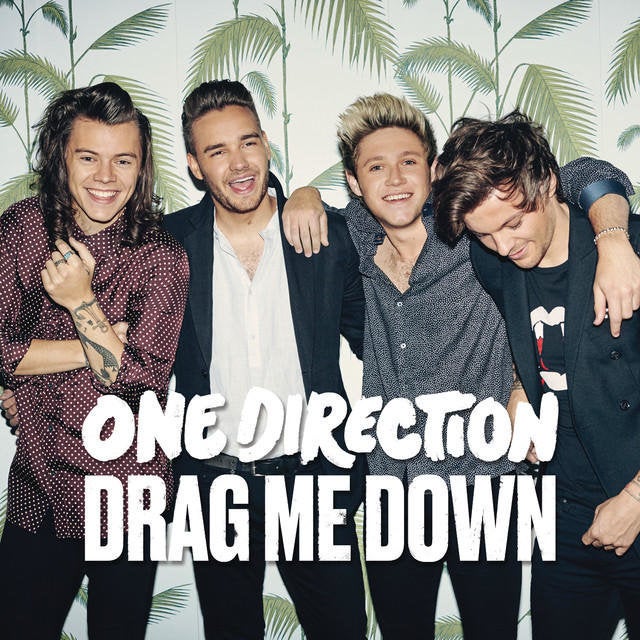 In other 1D breaking news, they showed off some pretty laughable (though endearing!) dancing skills in a meet and greet this week. Backstage at a Kansas City, MO concert, Harry, Niall, Louis and Liam received a few pointers from a young fan named Gavin on how to properly execute the hottest dance trends of the moment, the Whip and Nae Nae. 
The boys of 1D seemed to be fairly out of touch with the dances, hence Gavin's stepping in to help them out. The impromtu dance lesson was documented by Gavin's sister, Hannah, who was his date to the concert. Hannah later posted the videos to Twitter, adding that she and Gavin had been given the chance to meet the boys as a gift from the Make-A-Wish foundation. 
The ever-charming Niall later posted a tweet about dancing with Gavin, which prompted an equally sweet video response from the young fan, which Hannah again uploaded to her Twitter.
The boys of 1D are showered with the word "amazing" on a daily basis -- but the question today is whether they're earning it more for their latest single, or for their newfound dance skills. 
PHOTO GALLERY
One Direction
Calling all HuffPost superfans!
Sign up for membership to become a founding member and help shape HuffPost's next chapter