 By: Agata Blaszczak Boxe, LiveScience Contributing Writer
Published: 06/17/2015 04:39 PM EDT on LiveScience
Young women who talk with a doctor about long-term contraception may have fewer unintended pregnancies, a new study suggests.
Research has shown that intrauterine devices (IUDs) and progestin implants — which can prevent pregnancy for years after they are inserted — are more effective at preventing pregnancy than other, more widely used methods such as condoms or birth control pills. However, health providers tend to be less familiar with longer-term contraception, and do not routinely mention it when talking with patients, the researchers said.
Considering that about 50 percent of pregnancies in the U.S. are unintended, the researchers wanted to see whether training health providers on how to educate young women about IUDs and implants would affect the number of unintended pregnancies.
"There has been heavy reliance in the United States on the pill and condoms for young people," study author Cynthia Harper, a professor of obstetrics, gynecology and reproductive sciences at the University of California, San Francisco, said in a statement. But "it's easy for people to forget to use these methods, which can lead to accidental pregnancies."
In the study, the researchers looked at 40 Planned Parenthood health centers across the U.S. They randomly chose half of the centers to receive staff training on providing counseling for women and inserting IUDs and implants, while the other half of the staffs continued to provide contraceptive care in the same manner as before. [Birth Control Quiz: Test Your Contraception Knowledge]
In the clinics where the training program was implemented, 71 percent of the providers who received the training later reported that they talked about IUDs and implants with patients, compared with 39 percent of the providers in the comparison group. In the clinics that received the training, 28 percent of women ages 18 to 25 chose IUDs or implants during their visit, compared with 17 percent of women in the other group.
Moreover, the researchers found that at the clinics where the training was done, the rate of unintended pregnancies over the course of a year was 8 per 100 women seen at the clinic, compared with 15 unintended pregnancies per 100 women in the comparison group.
However, there was no effect of the training on pregnancy rates among the women who were seeking birth control counseling after an abortion, the researchers noted. The researchers said these women may have been discouraged by the cost of the long-term contraception devices.
Previous surveys have shown that 38 percent of physicians in the U.S. who talk with their patients about contraceptives offer IUDs to adolescents. About half (53 percent) offer IUDs to women who have not given birth, and 25 percent offer them right after a woman has had an abortion, even though the devices are safe to use after an abortion, the researchers said.
As for the effectiveness of IUDs and implants compared with other methods, research has shown that less than 1 percent of women who use an IUD or an implant get pregnant over the course of a year, while about 9 percent of women on the pill and 18 percent of women whose male partners use condoms will get pregnant.
There are certain benefits and side effects of using IUDs and implants, the researchers said. For example, women who smoke or have certain health conditions are advised against taking estrogen-containing combined contraceptive pills because of an increased risk of blood clots and stroke, and so for these women, IUDs and implants are better alternatives because the devices do not contain estrogen. Both IUDs and implants only contain progestin, whereas the copper IUD does not contain any hormones, Harper said.
The side effects of using both IUDs and implants may involve irregular menstrual bleeding, and in the case of the copper IUD, heavier menstrual bleeding, Harper told Live Science.
The new study was published today (June 16) in the journal The Lancet.
Copyright 2015 LiveScience, a Purch company. All rights reserved. This material may not be published, broadcast, rewritten or redistributed.
Before You Go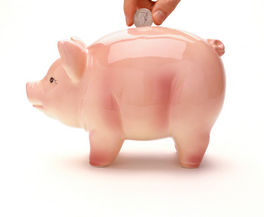 10 Must-Know Birth Control Facts
Popular in the Community